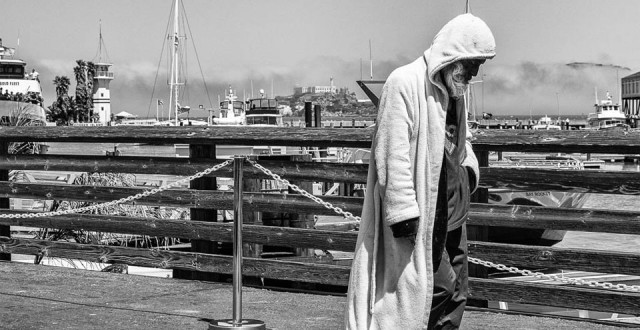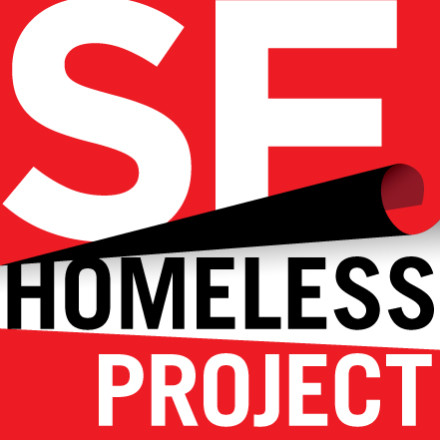 Homelessness is an intractable issue that has plagued San Francisco and cities and countries across the world for decades. Poverty, housing shortages, growing income inequality, substance abuse, and behavioral health issues all contribute to the vexing issue. Homelessness is not only an epidemic with incalculable human costs, but also has huge financial implications.
I believe that we have a moral imperative to do everything in our power to reduce homelessness here in San Francisco, not only because of the innumerable costs to our city, but most important because it is a human issue, and as the city of Saint Francis we need to do everything in our power to get these individuals off our streets.
STATE OF HOMELESSNESS IN SAN FRANCISCO
The number of homeless individuals and families in San Francisco has stubbornly remained the same for more than a decade. Our last biennial homeless count in 2015 revealed that there are 6,686 people experiencing homelessness in San Francisco, and roughly half of them are unsheltered.
Despite the numbers of homeless remaining essentially constant for more than a decade, it does not mean that the city has not had some success in addressing
the issue — other cities, including Los Angeles, New York, and Seattle, have had major increases in their homeless populations over the past few years. However, I would be the first to agree that the status quo on our streets in San Francisco is simply unacceptable.
Since the city adopted the 10-Year Plan to Abolish Chronic Homelessness in 2004, more than 25,000 homeless people have left the streets or our city's shelter system for permanent housing with the assistance of the city's homelessness services and programs.
Since the sunset of the "10-Year Plan," the city has created 3,071 new units of supportive housing and has instituted new programs, such as the widely heralded Navigation Center, and reforms such as the Department of Public Health standardizing objectives for supportive housing providers and the Human Services Agency implementing a new tiered system for how the agency delivers homelessness services.
There is clearly and obviously more work to be done.
A NEW FIVE-YEAR PLAN
Homelessness has remained a major issue of concern for our residents for years, and I want to make sure as a city that we never take our eye off the ball. If we are going to significantly address homelessness, then I believe we need a long-term, sustainable strategic vision to reduce homelessness in our city.
Recently, I introduced and passed legislation requiring our new Department of Homelessness and Supportive Housing to draft and implement a five-year plan to reduce homelessness in San Francisco. I would like to see our new department create a unified strategy for reducing homelessness and for our city to speak with one voice. A five-year plan will create higher-level accountability by ensuring our residents and policymakers are working diligently toward the goal.
COSTS OF HOMELESSNESS
Our city spends roughly $241 million annually to address homelessness, with about 25 percent of that total coming from state and federal resources. Just over 50 percent of our homelessness spending is to keep people housed in supportive housing and to provide the supportive services necessary to keep them on a path toward self-sufficiency.
I recently released a first-of-its-kind Budget and Legislative Analyst report that calculates the costs of homelessness in San Francisco. The results of the report are clear: It is less expensive to house the homeless than treat them on our streets. The report further details the benefits of supportive housing to homeless individuals and to the city: Following placement in supportive housing, overall estimated homelessness services costs decreased by 56 percent. Following placement in supportive housing, homeless individuals and families were better able to access routine or ongoing care, which saves the city millions in emergency and urgent care services and helps the formerly homeless lead healthier and productive lives. Placement in supportive housing also helps to partially shift costs from the city's General Fund to federal and state programs — such as CalFresh and Medi-Cal — and helped decrease jail costs by approximately 64 percent.
This report also identifies the largest cost-drivers and cost-savers of our homelessness services system: emergency and urgent care services and supportive housing, respectively. We must act quickly as a city to get the homeless off the streets and into housing to save significant taxpayer dollars and to improve people's lives. The cost savings we can realize over time from investing in supportive housing can free up city resources for other vital public services that our residents depend on.
The bottom line is that if we as a city continue to make investments in housing for the homeless, it is far and away the most cost-effective and humane investment we can make.
HOUSING, NOT TENTS
One particular issue that has proliferated on our streets and unfortunately become a symbol for our homeless issue is the tent encampments in our neighborhoods. I strongly believe that it is not compassionate to allow human beings to live in tents on our streets; it is dangerous, unhealthy, and nobody is getting better by sleeping on our streets in their tents.
My "Costs of Homelessness" report proved without a doubt that the answer to homelessness is housing, not tents. That's why I recently introduced a "Housing not Tents" initiative for the November ballot, which aims to move homeless individuals out of tent encampments and into housing.
My initiative would mandate that shelter or housing be offered to individuals residing in an encampment before removing it. The acceptance of Homeward Bound — a city service that provides paid transportation to a destination outside of San Francisco when connected to a housing opportunity — would also trigger the removal of an encampment. It would require that the city provide 24 hours notice, in writing, of the city's intent to remove the encampment, provide notice to all individuals residing in the encampment and inform them of a specific available shelter or housing opportunity, and also requires the city to store an individual's personal property for up to 90 days after removal.
I believe it is important that we don't just push encampments from one neighborhood to another. Encampments simply prolong homelessness, but Housing not Tents actually provides a solution. The city of Saint Francis needs to do everything in its power to get the homeless into housing and out of these encampments, and the time is long past for strong leadership on this issue.