Every summer, you can predict the trends of the major food publications. First comes the grilling issue, then comes the burger issue. And it's not just any burger, they spread their adjectives around like fertilizer: the ultimate burger, the perfect burger, burgers to die for, the best burgers ever, and so forth. This made me think about what I would consider the perfect burger. Is it stuffed with aged Danish blue cheese and drizzled with black truffle oil? How about a filet mignon freshly ground and barely seared, topped with a port reduction sauce? Or could it be a burger Rossini, with seared foie gras and a cherry-cabernet sauce?
Perhaps, but when I think of the perfect burger, I usually remember who, what, where, and when. Burgers are a great food for gatherings of friends and families. They are generally inexpensive, only require a minimal amount of prep time, and the cook doesn't have to slave away all day and miss the party.
Of course, they still have to taste great. But that doesn't mean you should spend more on your ground beef than you would a steak. On the other hand, look for ground beef that has the color of a raw steak, not too lean, nor too fatty. I usually look for the 80 to 85 percent lean. Don't over-season. Stick to salt and pepper. This allows the flavor of the beef to shine. Let your creativity show in how you top it.
I like to think of the burger as a blank canvas on which you can paint your own individual masterpiece with a variety of colorful and flavorful condiments. This could include the standards: lettuce, tomato, onion, cheese, ketchup, mustard, relish, and mayo. Or you could create a more exotic palette of flavors: chutney, aioli, salsa, pineapple slices, mixed greens, fried egg, roasted peppers, and artisanal cheeses.
One ingredient that often transforms a good burger to a great burger is the bun. When choosing the bun, you need to consider many things. The size should match the diameter of the burger. It should be sturdy enough to hold together when all the juices and sauces soak into it. Yet, not so dense that your burger squeezes out the bottom with every bite. The bun can also be a means of adding flavors to your burger; many grocery stores make fresh rolls flavored with garlic, onion, or jalapeno-cheese. Or look for a potato roll if you want a little sweetness. One of my favorite ways to eat a burger is on a toasted English muffin with a thick slab of sharp cheddar.
Burgers can be cooked using a variety of methods, but most people agree that nothing beats a burger grilled over an open flame. Here is my simple recipe for great burgers every time.
THE PERFECT BURGER
(serves 4)
1⅓–2 pounds 80–85 percent lean ground beef
Salt & pepper to taste
Cheese (if desired, your choice)
Roll ground beef into balls. On a flat surface, gently flatten with the palm of your hand until one inch thick.
Grill directly over a medium high flame for 5–6 minutes. Turn over and season with salt and pepper. (Adding salt before cooking will dry out most meat.)
Cook for an additional 5 minutes for medium rare. Adjust time for desired doneness. Note: Avoid pressing down on the patty. It squeezes all the juices out and causes a dry burger.
Place cheese on the burger early enough to melt; for example, American cheese takes about one minute, but a thick slab of cheddar will take about two.
Invite some friends over, fire up the grill, set out a spread of incredible toppings and have everyone make their own perfect burger.
Tips, tools and toys: The Chef's Press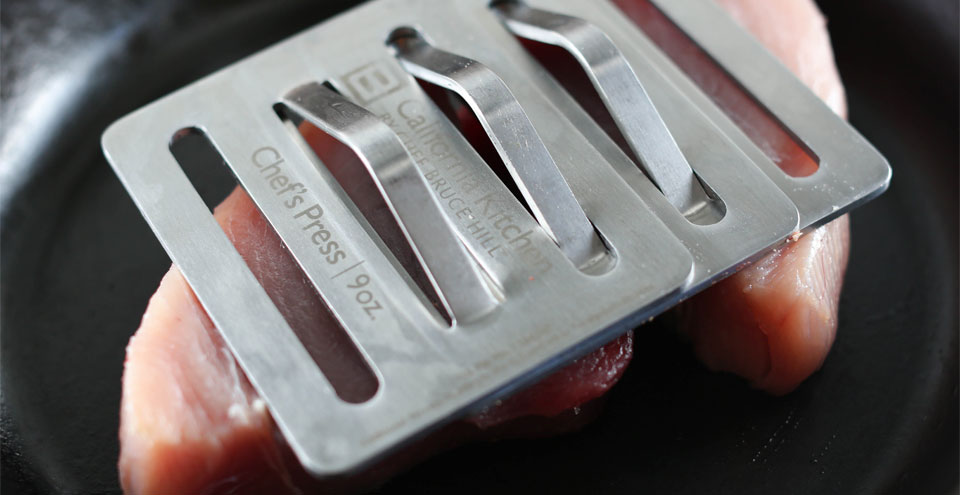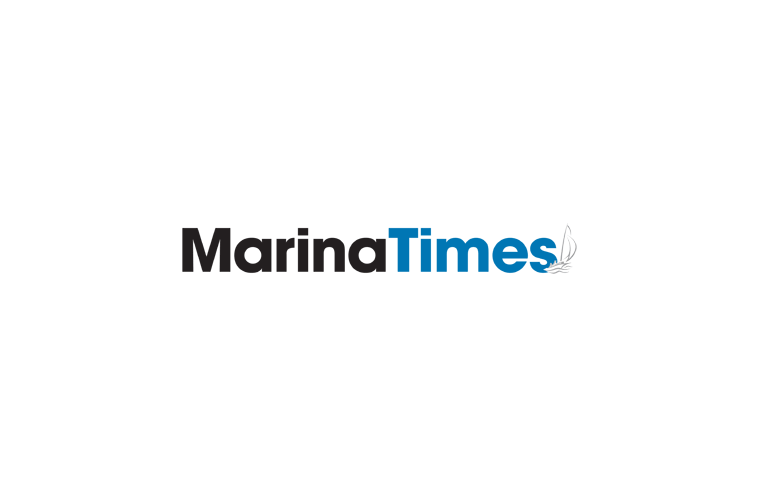 The Chef's Press is a handheld, weight-adjustable tool that you place on top of whatever you're cooking. Whether grilling or cooking a burger, bacon, vegetables, fish, or a steak, the Press helps prepare food up to 30 percent more quickly and helps it to cook much more evenly. The stainless steel presses are also vented to release moisture and avoid steaming foods.
Chef Bruce Hill, who recently opened Fog City in the space of the legendary Fog City Diner, invented the Chef's Press when he was working as executive chef at Bix due to a lack of space in the kitchen, where every second counts in getting food out to customers. Hill also didn't like that the traditional cast-iron presses trapped steam and were too heavy for more delicate ingredients like fish.
The Chef's Press is suitable for indoor and outdoor cooking; it's available at Williams-Sonoma stores and at previninc.com and other fine cookware websites.