When Allen Ginsberg's poem Howl was first published in 1956, it ignited controversy and sealed his reputation as a formidable poet. Influenced by Whitman's free verse and departing from formal traditions, Ginsberg went on to publish numerous volumes of poetry and become well known as a leader of the Beat Generation.
During the late 1940s and early 1950s, Ginsberg began taking photos of his friends and colleagues, many of them fellow Beats, including Jack Kerouac and William S. Burroughs. The intimate, personal style of these photos, many of which have now become iconic images of the young Beats, revealed his deep affection for his friends and lovers during their entwined careers and relationships. After purchasing a Kodak Retina camera, Ginsberg increased his documentary-style photographic output between 1953 and 1963, after which he continued as an occasional photographer until his death in 1997.
These photographs and negatives, a family album of sorts for the Beat and counterculture generation, were catalogued in the Ginsberg archive at Columbia University in the 1980s. At that time, many of the pictures were reprinted with new written inscriptions by Ginsberg. Handwritten retrospective musings brought an extra dimension to the stories behind the images as the poet takes in that captured moment from the perspective of years. Inspired by the discoveries in the archiving process, Ginsberg revisited some of his earlier subjects, creating updated portraits.
Beat Memories: The Photographs of Allen Ginsberg is now on view at the Contemporary Jewish Museum through Sept. 8. The exhibition catalog documents this cultural history with more than 70 reproductions accompanied by exhibition curator Sarah Greenough's essay on Allen Ginsberg's photography, his poetry, and a chronology of his photographic activity plus selections from interviews.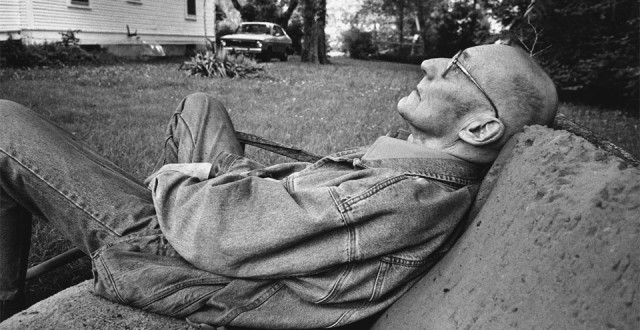 Other related upcoming programs include a Beat Generation photo hunt, Aug. 4; a screening of Ferlinghetti: A Rebirth of Wonder, Aug. 6; a performance of Ginsberg in Song, Aug. 11; a screening of I'm Not There, Sept. 3; and a closing performance of UnderCover and Faultline Studios Present: Bob Dylan's Highway 61 Revisited, Sept. 8.
Beat Memories: The Photographs of Allen Ginsberg, Jewish Contemp-orary Museum, Thursday–Tuesday through Sept. 8, 736 Mission Street (near Third), free–$12, 415-655-7800, www.thecjm.org