SFMOMA is presenting the first comprehensive retrospective of Bruce Conner, one of the leading art figures in the Bay Area from the 1950s until his death in 2008.
Conner's unconventional appropriation of cultural fragments and mass media makes him hard to categorize in easy art historical terms. As an assemblage artist, filmmaker, sculptor, painter, collagist, and photographer, his identity and signature style remained fluid and ever-changing. A pioneer of found-object assemblage and found-footage film, Conner was a key component of the underground film community of the 1950s and '60s. He was associated with the Beat movement without adhering to the label "beatnik." He participated in the '60s peace movement and the '70s punk movement while avoiding being defined by either.
Rudolf Frieling, curator of media arts at SFMOMA, said, "The often-radical shifts in direction of Conner's artistic practice, the parallel interest in experimental films and material objects, the playful and often irreverent approach to conventions of institutions and collectors — all of this is a sign of a great artist who made a point of not being categorized …"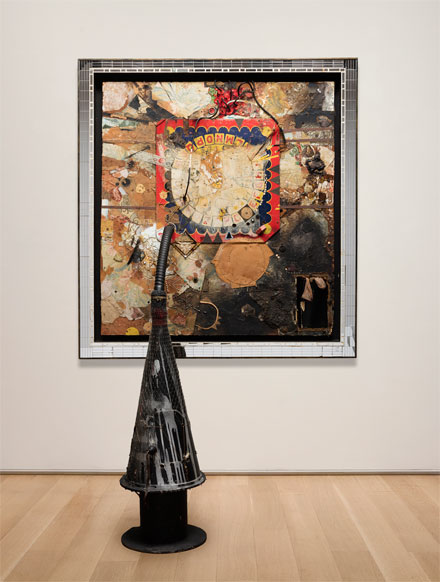 This exhibition includes rarely seen assemblages made from discarded materials, some wrapped or stuffed with torn nylon stockings and incorporating feathers, jewelry, photos, cigarette butts, and newspaper clippings. Among Conner's wax sculptures on display is the recently restored Child, a contorted figure in a chair trapped in a spider web of nylon. This was created as a response to the high-profile capital punishment of Caryl Chessman, whose stay of execution was misrouted by the prison switchboard, a phone call received too late to prevent his death in the gas chamber. Social alienation, injustice, and violent death are common themes in Conner's diverse body of work.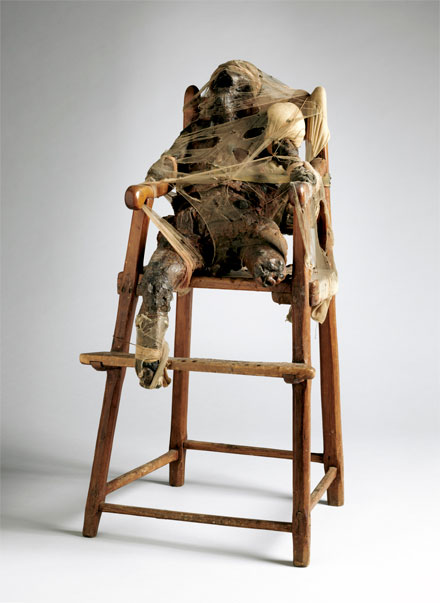 During the sixties, the artist moved to Mexico City and produced brightly colored assemblages and films influenced by Conner's experiments with psilocybin and his friendship with Harvard psychologist Timothy Leary. The film Looking for Mushrooms will be presented to the public in its entirety for the first time. Drawings and other works on paper will be on display along with Conner's photographic projects documenting Bay Area punk bands in the '70's and '80's.  Additional films will be featured including the anti-consumerist film Report as well as Crossroads, a film exploring Conner's preoccupation with the nuclear bomb.  The accompanying catalog published by SFMOMA includes never-before published early paintings and works from the last decade of Conner's life.