When you cross over the hill and come to this wide but quiet stretch of Divisadero, you are likely struck as much by the breathtaking views of the Bay (stretching from the Golden Gate Bridge to Alcatraz and points eastward) as by the beautiful, stately homes lining the street. Calling this Cow Hollow house your home comes at a price, but 2828 Divisadero tries to make it add up.
The 1912 home is a four-story structure filled with period details merged with modern conveniences. A wine cellar? It's there. A separate office? Yes. Enough bathrooms to tempt you to break Governor Jerry Brown's water-saving edict and shower three times a day just to make use of them? Yes. Enough space in the family room, living room, and other spacious rooms with bay windows to host a gathering at which you can personally apologize to the governor? Yes.
Located just two blocks from Pacific Heights' Gold Coast, you would also not be far from the shopping and dining that make this area so desirable.
If the nearly $10 million price has you nervous about straining your bank account, don't worry. You will save a bundle on appliance purchases because the washer and dryer come with the home.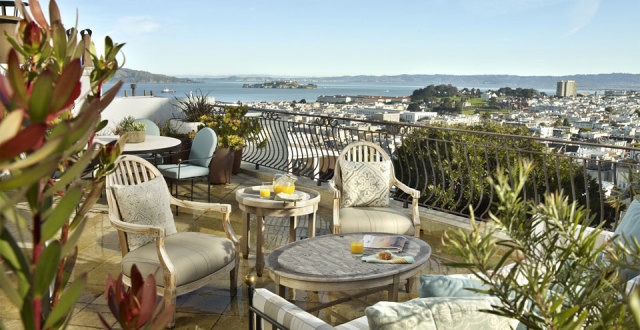 Dreamhouse data

5 bedrooms
5.5 bathrooms
5,590 square feet
Lot size 3,502 square feet
$9,995,000
Offered by:
Missy Wyant Smit
Hill & Co.
2828divisadero.com