The holidays are right around the corner, and the race is on. Year after year, we struggle to get everything done before Christmas, but the lists seem to grow longer every December. Between getting the holiday cards mailed, buying and wrapping presents, planning and shopping for holiday meals, the month quickly turns into a logistical nightmare. Add holiday travel, not to mention holiday-related school and work events, and it's madness.
But where's the fun — not to mention the meaning — in all that? When we were kids, December was magical. Sure, it was because we didn't have actual responsibilities, aside from finishing our schoolwork before the holiday break. But it was also because we were better, back then, at living in the moment. As children, we weren't worried about letting anyone down (except maybe Santa) or making a typo on our holiday cards. We simply enjoyed the fruits of the season: the cheerful gatherings, the holiday lights and decorations, the food and music and, of course, the toys.
As adults, we may not believe in Santa anymore (more power to you if you do), and we have to work to pull off a beautiful holiday. But it may be time for all of us to take a collective "mindful breath" (as my kids have learned to do at their progressive elementary school) and remember why we "do" the holidays in the first place. Here are a few ways to recapture the festive feeling we all love in the town we love.
Take in the city
Even before those last Thanksgiving leftovers are consumed, the city begins to transform itself into a holiday wonderland. We're never quite ready for it, and we may even roll our eyes when those holiday tunes begin playing nonstop on the radio a little too soon, but if we actually stop for a moment and allow ourselves to absorb some of the merriment, we might just remember how beautiful it is.
Perhaps the most glorious sign that the holidays have arrived are the decorated Christmas trees that emerge throughout town. Take a stroll and stop for pictures in front of the tree at Pier 39, the Embarcadero Center, Ghirardelli Square, or Union Square. If you're in Union Square, you can also do a little holiday shopping, visit the sugar castle at the Westin St. Francis, and take a little tour of the decked-out holiday windows at Saks, Neiman-Marcus, and Macy's, whose annual SPCA display features adorable, adoption-ready puppies and kittens. If you have small kids, they'll want to put in a good word with Santa, who'll be stopping by Westfield San Francisco Centre throughout the month. If you miss Old Saint Nick there, he'll also be making appearances at the San Francisco Zoo on Dec. 19, at Japantown Center Dec. 6-7, and at Stonestown Galleria throughout December.
Start a tradition
Establishing a seasonal tradition is a great way to make lasting memories and spend quality time with the people you love. When the holiday hoopla has you breathless, there's nothing like seeing a festive show to make you slow down and get in the spirit. San Francisco favorites include ACT's production of A Christmas Carol, the San Francisco Ballet's famed The Nutcracker, ODC's The Velveteen Rabbit at the Yerba Buena Center for the Arts Theater, or Peter and the Wolf at the San Francisco Symphony. For families, the symphony also hosts a popular kid-friendly holiday concert and party called Deck the Hall (see sfsymphony.org).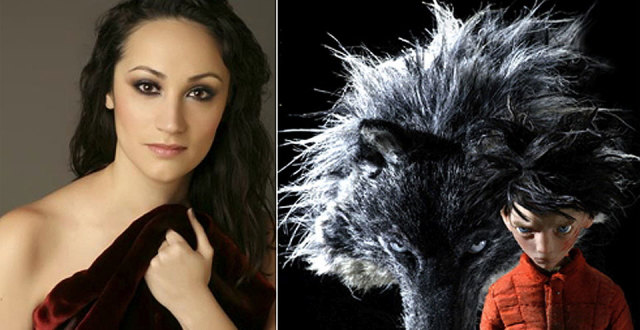 If you prefer more active holiday traditions, grab your skates and hit the ice at the Holiday Ice Rink at Embarcadero Center (embarcaderocenter.com) or at Union Square (unionsquareicerink.com). Somehow, all seems good with the world while you're gliding across frozen water while Frosty the Snowman blasts out of oversized speakers. Every year, the moms in my daughter's class organize a get-together with the kids at the Embarcadero rink; we bring hot chocolate and cookies and make a little annual holiday party out of it. Other families we know host gingerbread-house-decorating parties, while some of the women I know get together every year for a ladies holiday dinner and gift swap.
Looking for a citywide event you'll attend year after year? On Thursday, Dec. 5, head to McLaren Lodge on the eastern side of Golden Gate Park for the 84th Annual Tree Lighting Ceremony (5-8 p.m.), featuring holiday carolers, arts-and-crafts and train rides for the kids, and a visit from Santa. Looking for some holiday glow? Visit the San Francisco Zoo at night from Dec. 19-30, when festive decorations turn the place into a lighted menagerie called "Zoo Lights."
Go back in time
If you really want to recapture the spirit of the season, step back in time to remember when everything was simpler. One beloved neighborhood tradition that touches on yesteryear is the annual Union Street Fantasy of Lights, which will be held this year from 3-7 p.m. on Dec. 6. Thousands of lights transform the neighborhood's Victorian houses into a magical wonderland, while traditional activities such as cupcake decorating, caroling and crafts build up to a visit from Santa. For some literary-themed fun, enter the world of Charles Dickens's London at the Great Dickens Christmas Fair & Victorian Holiday Party (dickensfair.com), through Dec. 21 at the Cow Palace. There you can mingle with holiday carolers, indulge in roasted chestnuts and other hearty foods, and shop for historical holiday gifts.
Stay home and snuggle up. You don't need expensive presents or impressive outings to experience holiday bliss. Simply designate one night this month to stay in and get cozy with your loved ones. For a festive family night, bake and decorate holiday cookies, or create a flurry of paper snowflakes (check out the book Snowflakes for All Seasons by Cindy Higham for inspiration). Together read a holiday-themed story, such as Mr. Willowby's Christmas Tree, or watch a seasonal flick like A Charlie Brown Christmas or Elf, while you drink some homemade hot chocolate. But you don't need little ones for some home-based fun. Invite a few friends over to decorate the tree and indulge in holiday-inspired cocktails, or plan a romantic preholiday dinner for two next to the tree.
Give back
Finally, there's no better way to eradicate the bah-humbug from your holiday than to volunteer in the community. During the holiday months, charitable organizations are seeking help with food and gift collections, meal distribution, donation sorting, and more. Glide is seeking volunteers to help fill and distribute groceries, toys and Christmas meals to families in need throughout the month (visit glide.org to sign up). The Salvation Army needs folks to collect toy donations, deliver holiday meals, and work at its Family Service Center in preparation for its Toy & Joy Shop (call 415-503-2720 to register). Little Brothers Friends of the Elderly needs volunteers to visit elderly residents on the holidays (littlebrotherssf.org). And the San Francisco-Marin Food Bank is always looking for individuals and organizations to organize food drives (sfmfoodbank.org).