As a resident of the Haight-Ashbury for over two decades, I watched the neighborhood deteriorate through five supervisors. In 2010, I wrote an article for Northside San Francisco magazine on the increasingly violent young transients flooding the neighborhood, which foreshadowed the current situation (made even worse by the meth and fentanyl epidemic). Many came from Northern California to sell or use drugs with impunity based on the Haight's long tolerance of it, and some had felony records for crimes ranging from assault to attempted murder.
It was a far cry from Aug. 9, 1995. That was the night the Grateful Dead's Jerry Garcia died, and the neighborhood was flooded with mourning Dead Heads, young and old, throwing an impromptu memorial replete with Hippie Hill's bongo drummers and "Sugar Magnolia" blasting from a boom box. There was something truly magical about it. But there's nothing magical about the Haight now. In fact, the neighborhood I once loved has descended from the epicenter of peace, love, and rock 'n' roll to a mecca for young, apathetic meth users who don't even know who Jerry Garcia was.
The last time I walked down Haight Street there were more homeless kids than tourists — and that was before the pandemic. I witnessed a young man high on drugs abusing his pit bull. When I intervened, he threatened to kill me, so I ducked into Murio's bar to call 911. As I waited for the police, the bar's local patrons told me their own horror stories: one woman called the police when she witnessed several young men raping an unconscious young woman behind McDonald's; another called the police (who never showed) then waited tensely until a man "freaking out on meth and beating his pit bull" passed out, to take the dog (she found a new home for him with a friend in Sonoma). As a pit bull advocate and owner of rescued pit bulls (one from a homeless kid in Golden Gate Park) that's one of the things that upsets me the most about the homeless in the Haight — the dogs are victims, too, forced into unbearable situations by neglectful, abusive owners and just a bite away from losing their lives.
After the police didn't show up for my call either, I went home and took to Twitter, calling out current supervisor London Breed, who never came to the Haight during nearly a decade representing District 5. Days later there was a homicide and violent carjacking in the Panhandle. Again, I called out Breed. She came for a quick town hall about the increasing violence, then sped off in a waiting car to a mayoral campaign event. When she became mayor, she appointed Vallie Brown to replace her, but Brown barely had time to warm the seat when Dean Preston ran a dirty campaign against her and beat her by less than 200 votes.
Preston, a "democratic socialist," is a tenant rights lawyer who worked for one of the biggest poverty pimps in San Francisco — Randy Shaw of Tenderloin Housing Clinic, who runs many of the Tenderloin's most run-down Single Room Occupancy hotels. Shaw has made millions doing it, while also evicting hundreds of his vulnerable tenants. Yet Preston based his campaign on the fact Brown did a perfectly legal owner move-in eviction decades ago.
Adding to Preston's hypocrisy is his support of District 9 supervisor Hillary Ronen, who bought a home in 2017 where an owner move-in eviction occurred. Now up for reelection, Preston is once again running against Brown as his only viable opponent — but this time he has to run on his record, and that record, according to District 5 residents and merchants, is one based on ignoring his constituents and using supporters to bully them for disagreeing with his tactics — particularly when it comes to the homeless and drug crisis, which have become nothing short of a nightmare.
NOT HIPPIES ANYMORE
Jim Siegel has owned Distractions (1552 Haight Street) for over four decades, earning the shop a legacy business designation in 2019. "I came to the Haight in June of 1972 at 16 years old. I was a wayward street kid but was lucky enough to live in the Haight-Ashbury Switchboard commune where I volunteered." At age 20, Siegel opened his first store called White Rabbit at 1409 Haight Street with free rent, a government loan of $5,000, and merchandise from the Phoenix, the last hippie store left in the Haight in 1976. "It hadn't been rented since 1968, so the landlord gave it to me just so it was occupied." With the money he made in the store, Siegel bought his first property in Dogpatch for $17,000, in 1977. "I'm a good example of a street kid that turned his life around with some hard work and guidance," he says. "I went from being one of those kids sitting on the street to making something of myself, so I think I'm uniquely qualified on this, and I know handouts aren't the answer without some accountability."
Over the years, Siegel, too, has watched the street decline, and he was advocating for the homeless when other merchants weren't. "Christin Evans threw me out of the Haight Ashbury Merchants' Association because I said I thought the city should pay for the security guard they wanted to patrol the street, and I felt he would be there to harass the homeless. I said I would go to the Bay Guardian [with the story] and I haven't been a part of it now for five years. Christin told them I threatened her. She was more 'homeless neutral' then."
Evans is president of the Haight Ashbury Merchants' Association. She owns three businesses on Haight Street, went to Vassar College and worked as a management consultant for A.T. Kearney, and in recent years she has become one of Preston's most ardent supporters. Siegel has supported Preston in the past, too, but says he doesn't anymore. "We agree on preserving Victorians and low-income housing, so when he ran against Breed, I gave her $500 and then Dean called and asked so I gave him $500, too. I thought he was an ally on housing. What turned me was when he went after Vallie. What he forgot to say about Vallie is she paid $30,000 to the tenants, which wasn't required then — she bought with four people 20 years ago and was the owner. Week before the election Preston sent out these hit flyers and that is why he won — and he barely won."
Their different leadership styles aren't lost on Siegel either. "Vallie knows how to work with middle-of-the-road and progressives. She was accessible to merchants and Dean is not. She would call us back personally. He's only there to protect tenants and he's very divisive. He wrote twice in his newsletter "despicable landlords!" because they sued him over his no evictions legislation. I call him the Progressive Trump."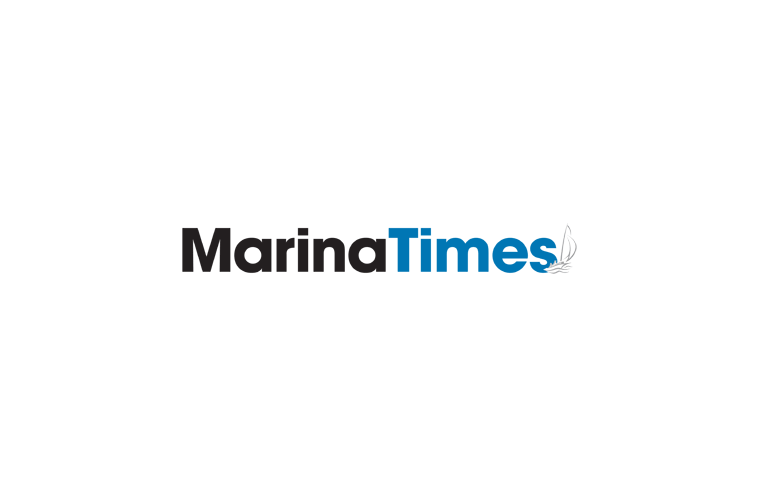 And Siegel says Preston's supporters aren't helping his cause. "His people came into my store the other day and told that old Vallie story; they're kids and saying, 'a landlord doesn't have the right to move into their building.' And they touted his vacant storefronts tax support — completely wrong timing! Nobody is shopping, I'll probably be going out of business. We are losing five stores a month on Haight. I went from $2,000 to $200 a day. After 44 years. He doesn't take small landlords like me into consideration. I have tenants behind $27,000 who weren't paying before Covid — the main tenant is living in Mexico. I still have to pay utilities, or it's considered harassment. I still have to pay my property taxes. Dean doesn't care."
As far as the homeless crisis goes, Siegel speaks from his own experience: "Homeless don't just need a free place to stay — they need drugs and alcohol counseling. I also believe in community service — contribute to society. Hippies believed in giving back to society. We volunteered at the Haight Ashbury Switchboard and the food co-op. Now I have customers saying they won't come back; they don't feel safe. The homeless outnumber the customers. No parking, construction, the homeless — it's killing the Haight-Ashbury."
Ironically, Evans, who threw Seigel out of the Haight Ashbury Merchants' Association for "threatening the existence of other merchants" is now accused of using Preston's allies, like Homeless Youth Alliance, to go after his detractors. "Homeless Youth Alliance told me that I would be boycotted for joining [the neighborhood group] Safe and Healthy Haight," Siegel says. Homeless Youth Alliance, along with Preston and Evans, handed out nearly 1,000 tents on Haight Street. "It was irresponsible of Dean to hand out tents with nowhere to put them. He just handed out tents to extort London Breed to get them into hotels, which is the biggest waste of money for taxpayers. Safe and Healthy Haight has been begging for a meeting with him and he won't do it. Christin Evans got me thrown out of the merchants' group for 'threatening the existence of other merchants,' and now she's doing the same thing."
HOW HOMELESS YOUTH ALLIANCE GOT A $1.5 MILLION CONTRACT TO RUN A 'SAFE SLEEPING SITE'
Before Preston became District 5 supervisor, he was an unabashed supporter of the controversial Homeless Youth Alliance (HYA). After the city bought the McDonald's property at 730 Stanyan Street with plans to later develop it into affordable housing, they issued a Request for Proposals for interim use. Two proposals were submitted — one from Street Soccer USA, which teaches soccer to disadvantaged kids, and Coalition for a Complete Community, submitted by HANC (Haight-Ashbury Neighborhood Council, where Evans is a board member), which recommended a site for homeless services run by HYA. Preston was listed as a supporter of HANC's plan. In the summer of 2019, the city paused the interim use, but declared Street Soccer USA the highest scoring proposal.
After Preston was sworn in as supervisor in January 2020, HYA tweeted, "District 5 has a new supervisor! Looking forward to having a strong ally in City Hall who will fight for youth experiencing homelessness in the Haight!" And Preston tweeted back, "Thank you, @homelessyouth for all your essential work. Looking forward to working with you to find a site for a drop-in center." One of his first acts as supervisor was giving HYA's executive director, Mary Howe, a commendation from the city.
An article from SF Weekly in 2006 pointed out "Much of the free-floating anger and frustration in the Haight eventually settles on the Homeless Youth Alliance, which shares a storefront on the corner of Haight and Cole [Streets] with the San Francisco Needle Exchange. The Alliance had a different name and was part of the Haight-Ashbury Free Clinic until July … ." Over 14 years later, part of the anger merchants and residents feel for HYA is the fact they subscribe to the same "harm reduction" methods as Howe and their previous incarnations. Howe — who says HYA has been rejected by over 150 landlords since being evicted by the Haight-Ashbury Free Clinic — admits to passing out, along with clean drug paraphernalia, brochures on how to shoot up and get the most out of it ("Inject slowly so you can feel how strong the dope is!" … "Enjoy your high!"). While clean needles and "safe" dope are certainly better than dirty needles and "unsafe" dope, one thing is certain: No matter how clean the needles or how safe the dope, eventually it will kill you.
Neighbors and merchants say that combination of harm enabling and the irresponsible handing out of hundreds of tents without a plan (which wound up all over the Haight, in front of businesses and homes) are to blame for an increase in crime and violence. In the past six months, according to the San Francisco Police Crime Dashboard, burglaries are up a whopping 136 percent in the Haight area (citywide, burglaries are up 63.8 percent). And viral videos like the one captured in early October at the intersection of Haight and Clayton Streets, showing an all-out brawl between "campers" and a couple of tourists trying to get into their car, are increasingly common.
So how did HYA get a $1.5 million contract to run a "safe sleeping site" at 730 Stanyan Street? Preston advocated for them, ignoring the pleas of merchants, residents, and multiple neighborhood groups to consider other options like Street Soccer USA. And that's a clear conflict of interest violation for Preston, because SEC. 2.114 of the city charter (noninterference in administration) prohibits supervisors from using their position to "suggest or interfere with respect to any contract." Also, according to SEC. 21.39 (collusion in contracting), "If any party to whom a contract has been awarded participates in collusion with any representative of the City in the submission of any offer … or knowingly receiving preferential treatment … then any contract so awarded may be declared null and void." Meaning HYA should lose the contract, (which was given to Larkin Street Youth Services, who then subcontracted with HYA — perhaps Preston's way of trying to sneak around those pesky conflict-of-interest violations). 
CHAOS FALLS ON PRESTON'S TONE-DEAF EARS
When talk of a District 5 encampment began, many residents suggested more suitable locations such as Ida B. Wells High School at 1099 Hayes Street. Residents argued that the school had a much larger empty lot than the old McDonald's, was centrally located to serve the encampments in the various neighborhoods, and had existing infrastructure, including a newly remodeled kitchen, water, electricity, and bathrooms. But Preston said the city wouldn't open a safe sleeping site "at a school that had to go back to the district in the fall." Turns out that wasn't true — District 8 supervisor Rafael Mandelman managed to open one at Everett Middle School at 450 Church Street. The real reason Preston didn't want a safe sleeping site at 1099 Hayes Street appears to be a simple case of Nimbyism: The $3 million-plus home he owns is located next door.
The encampment at 730 Stanyan Street was publicly announced on May 15, 2020, and Supervisor Preston hosted his first public meeting about it five days later on May 20, meaning residents and business owners had no actual say in the matter. On May 29, 2020, the sanctioned tent site opened with room for about 40 individuals; however, neighbors and merchants say it hasn't made a dent. For starters, Preston and his supporters handed out nearly a thousand tents, and many of those tents still clutter the sidewalks. The new safe site is not only small, it only accepts "transitional youth" up to age 29, so many of the hardened, drug-addled men and women in their 30s and 40s who terrorize tourists and neighbors wouldn't even qualify.
One resident, who asked not to be identified for fear of reprisal, said that after listening to people high on drugs, fighting and screaming, all hours of the day and night in the tents outside her home, she reached out to Preston's office and got the same form letter response many others have received from his legislative aide, Jen Snyder. In it, Snyder suggests reading the "Good Neighbor Guide" from the Coalition on Homelessness, which encourages the offering of "cash, a sandwich, or a new pair of socks."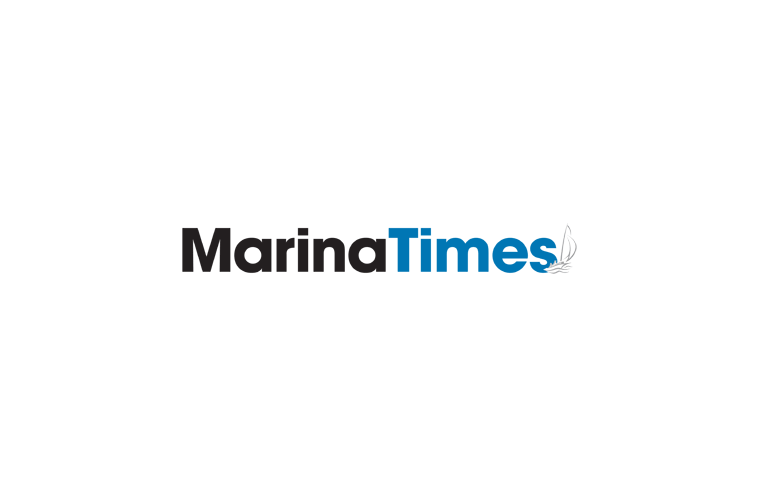 Preston has been unapologetic for handing out those tents in someone else's neighborhood. He told the San Francisco Chronicle's Phil Matier, "I've donated to homeless service organization for years and donated some tents a couple months ago when activists put out the call … If activists had not handed out tents hundreds — perhaps thousands — more homeless people … would have been huddled without shelter on our streets, a greater danger to themselves and all of us."
But clearly that's not how his constituents see it. Over and over I heard from people — including some who voted for Preston — that what he and the other activists have done has actually put everyone in more danger and has created far more problems. "Two full bags of trash I gathered yesterday from HYA hosted Friday sidewalk gathering at Clayton and Haight," said one resident on Twitter. "Please pick up after yourselves … food boxes, bowls, beer cans, wet loaves of bread, blunt wraps …" If HYA is hosting gatherings involving food, beer, and blunts at the corner of Clayton and Haight Streets, is it really a surprise the huge brawl in early October broke out at that very same intersection? Is it a coincidence the brawl took place right across from a line of tents handed out by Preston, Evans, and HYA?
As for 730 Stanyan Street, Preston promised it was "an emergency response" to the Covid 19 pandemic and would be there "three to six months maximum," but after five months, residents and merchants are skeptical of Preston's promises. According to Safe and Healthy Haight's latest blog post, "Despite being repeatedly told that the site would serve 'hyper-local populations,' tent dwellers from other neighborhoods, such as Divisadero, have been added," because many of the Haight's homeless declined participation. And despite Preston claiming victory for getting three tents across the street from my old flat at the corner of Shrader and Waller Streets to move, several more tents quickly replaced them.
One of the most troublesome encampments on Masonic Street was disbanded after disturbing video emerged in May of an attack on a city-paid toilet monitor. Homeless individuals can clearly be seen punching and cursing the monitor, allowing their dogs to snap at him, and one even allows his pit bull to chase the frightened man down the street. Are the violent campers from the video in jail? No. In fact, they haven't even left the neighborhood, bouncing casually between different corners on Haight Street.
The election and the six-month expiration of the 730 Stanyan Street safe sleeping site are coming up fast. There's no sign of the tent site going away, and no sign that participants have been moved into rehab or permanent housing. Preston and his supporters seem confident — even cocky — that he will maintain his seat as District 5 supervisor. Despite the palpable anger from Preston's constituents, San Franciscans tend to be apathetic voters, so the cynical reporter in me sees another four years of Preston looming on the horizon. If residents think he's arrogant, unresponsive, and only interested in doing what he and homeless activists want to do now, imagine how much less he'll care when he doesn't have to worry about their vote.
E-mail: [email protected]. Follow the Marina Times on Twitter @TheMarinaTimes and like us on Facebook @MarinaTimes.