Through May 29, the Legion of Honor will feature approximately 60 paintings representing Claude Monet's formative period as a painter. From 1858 to 1872, Monet honed his distinctive style that would help define the French Impressionist movement.
Rarely seen paintings representing Monet's early development will be on display, including View near Rouelles (1858, Marunuma Art Park, Asaka, Japan). Painted when Monet was only 18 years old, this work opens the show and is the first painting the artist ever exhibited. An Oak at Bas-Breau (The Bodmer) from 1865 is a stunning image of a gnarled tree bathed in dappled light. This is only the second time this work has been shown publicly. Luncheon on the Grass (1865–66, Musée d'Orsay), one of the artist's early plein-air paintings, was inspired by Manet's controversial painting of the same name.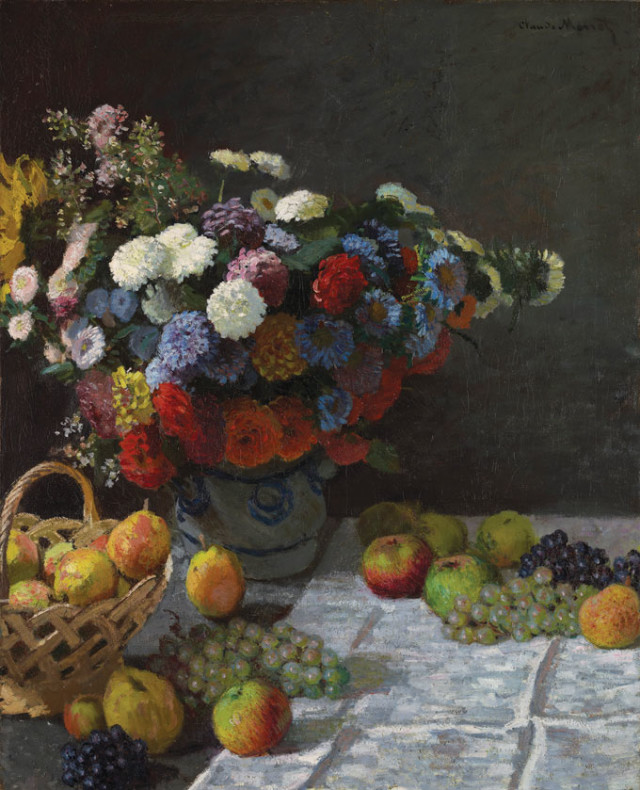 One of Monet's early large-scale figure paintings, Luncheon, depicted his future wife, Camille, and friends Gustave Courbet and Frédéric Bazille. The painting was given to Monet's landlord as collateral for rent, and when Monet eventually was able to repurchase it, the canvas had become moldy. Monet cut the canvas into several pieces, two of which survive and are presented in this exhibition. During this prolific period, he also produced several lesser-known still-life paintings also featured in this exhibition.
This large, unique collection of the artist's work, with its portraits and scenery, map out the story of Monet's early life. The Cradle — Camille with the Artist's Son Jean (1867, National Gallery of Art, Washington, D.C.) depicts Monet's wife and infant son. In 1870, Monet and his family moved to London to escape the Franco-Prussian War. There, he enjoyed the vast public parks the city had to offer as shown in Hyde Park (1871, Rhode Island School of Design, Providence, R.I.) and was also influenced during his stay by local painters like John Constable and J. M. W. Turner.
Monet's signature style emerged after 1872. By the 1880's, he had moved to Giverny, where after developing gardens on his property, he began painting some of his most recognizable works, such as his waterlily series. Representationalism became secondary to the play of light on surfaces.
Monet: The Early Years, the first major U.S. exhibition devoted to the initial phase of Monet's career, takes the public on a path through the painter's evolution into one of the pioneers of Impressionism.
Monet: The Early Years, Legion of Honor, 100 34th Avenue, Lincoln Park; 415-750-3600, famsf.org, Tuesday–Sunday, 9:30 a.m.–5:15 p.m., $15.