The bare bones outline for the life story of Saul Zaentz, who died in January at 92, could be a plot for one of the many movies he made during his lifetime. And therein lies a story waiting to be told.
A young man from a Russian-Polish-Jewish immigrant family in Passaic, N.J., with a passion for jazz, baseball, and movies, drops out of high school and supports himself by gambling. He joins the Army in 1942 to see the world. He sees it, and in four years attains the rank of sergeant major and gets his first view of the city by the Golden Gate. Still footloose when he is discharged in 1946, he goes to St. Louis, largely because he is a fierce Cardinals fan. There, between home games, he attends business college for a couple of years, then picks up and drives west — all the way to San Francisco.
An employment bureau sends him to a phonograph record-distributing company. He gets the job. He does everything — fills orders, packs records, talks to disk jockeys. He learns the music business.
SAUL'S FANTASY
Soon Zaentz meets jazz impresario Norman Granz who lures him back East. While working for Granz, he goes on the road managing concert tours with Duke Ellington, Dave Brubeck, Gerry Mulligan, and Stan Getz.
Zaentz returns to San Francisco in 1955 and joins Fantasy Records. By 1967, with the help of a few investors, he purchases the company.
What Zaentz purchases is a company with a diverse group of artists including Dave Brubeck, Vince Guaraldi and Cal Tjader, even X-rated comic Lenny Bruce. Plus a bunch of unknown "new thing" rock groups. One day, to hear what he has in the archives, Zaentz listens to a local rock group from El Cerrito called the Golliwogs, which has been playing in pass-the-hat joints. The sound — a kind of swamp rock — appeals to him. He calls the Golliwogs into his office; one of them, John Fogerty, is a Fantasy warehouseman. Zaentz suggests that if the group changes its name, Fantasy will give it a recording contract. Fogerty and his bandmates change the name to Creedence Clearwater Revival.
PAYDAY WITH RIP TORN
In 1968, Zaentz and Ralph J. Gleason, iconoclastic music and pop culture columnist for the San Francisco Chronicle, get together and Gleason becomes a vice president for Fantasy. Soon, the two are dreaming and scheming. They decide to make a movie. Zaentz has always wanted to do that. He wants to make one from the Ken Kesey novel, One Flew over the Cuckoo's Nest. But actor Kirk Douglas, who wants to play the part of the quirky Randle Patrick McMurphy, owns the rights. Negotiations slide and Zaentz moves on. He and Gleason are hell-bent to make a movie. They do. It is called Payday. The late San Francisco Bay Area novelist Don Carpenter writes the screenplay, and actor Rip Torn plays the lead in this gritty, music biz drama of an amoral country-western singer.
Pauline Kael, film critic for The New Yorker, praises the movie. She writes in February 1973: "Financed by Fantasy Records and completed last year, it was brought in for fewer than seven hundred and eighty thousand dollars. Universal, Warner Brothers, Twentieth Century Fox, and Columbia all turned it down for distribution — though it is doubtful if they could bring in a film that looked this professional for three times that amount."
Hmm, thinks first-time filmmaker Zaentz when he reads Kael's New Yorker review.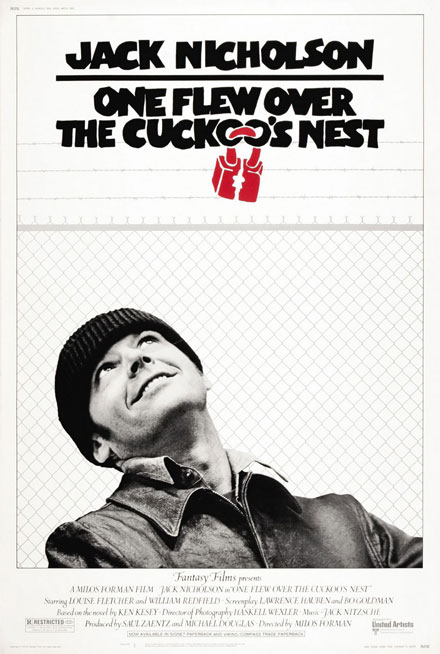 CUCKOO'S NEST
One day in 1974, Zaentz gets a call from Michael Douglas, Kirk's son who later becomes a close friend. Michael Douglas has acquired the rights to One Flew over the Cuckoo's Nest from his father, who apparently no longer wants to play McMurphy. "Still interested?"
Douglas wants to know.
Absolutely! The next year, Zaentz's first major movie effort, One Flew over the Cuckoo's Nest, directed by Czech émigré Milos Forman and starring Jack Nicholson as McMurphy, sweeps the top five Academy Awards including best picture.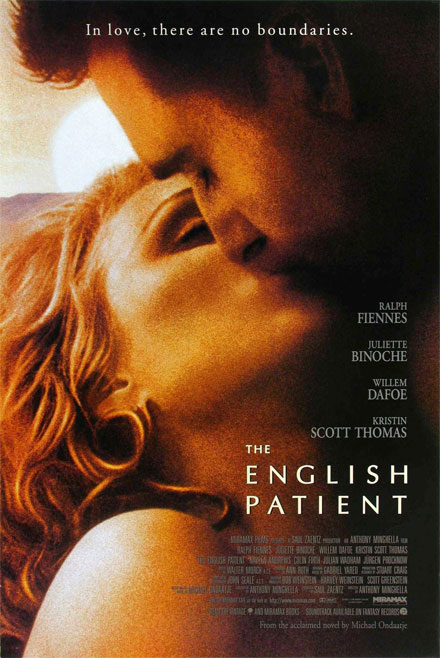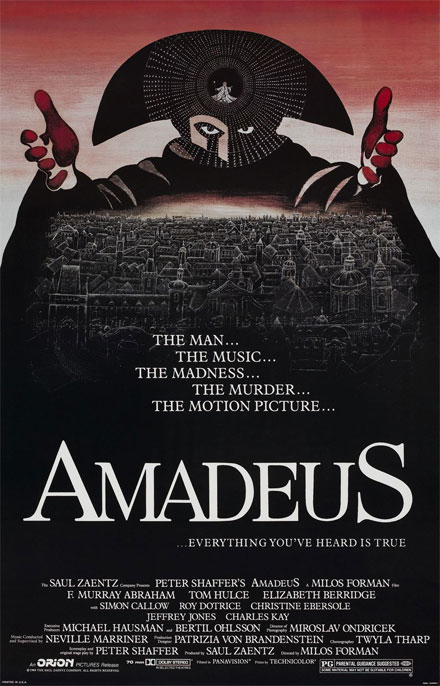 THE ENGLISH PATIENT, AMADEUS, AND MORE
In just more than 20 years and seven films later, Zaentz-produced motion pictures are awarded 22 Oscars — three for best picture. After Cuckoo's Nest, Zaentz makes Three Warriors in 1977 and Lord of the Rings in 1978. Then in 1984, in his second collaboration with Milos Forman comes Amadeus — eight Oscars, including best picture and best director. He follows this with Mosquito Coast from the Paul Theroux novel. It stars Harrison Ford. Next comes The Unbearable Lightness of Being in 1988 from the Milan Kundera novel. San Francisco's Philip Kaufman directs it. It is honored with three Academy Awards nominations. In 1991, Zaentz brings out At Play in the Fields of the Lord, a powerful drama about man and his primitive nature.
Then, Zaentz produces The English Patient in 1996 from a novel by Michael Ondaatje. It sweeps nine Academy Awards including best picture and best director with those honors going to Zaentz and Anthony Minghella, son of an Italian immigrant to Britain. At the Academy Awards ceremony in Hollywood, Zaentz also receives the prestigious Irving G. Thalberg Memorial Award "For a consistently High Quality of Motion Picture Production." The New York Times wrote, "He invests in his own films, possibly a singular distinction, and helps bring them to life with a hands-on style. He is perhaps the last of the great independent producers."
Zaentz's final film was Goya's Ghost in 2006, a Milos Forman collaboration starring Javier Bardem and Natalie Portman. Although it received some good reviews, it was not a successful venture.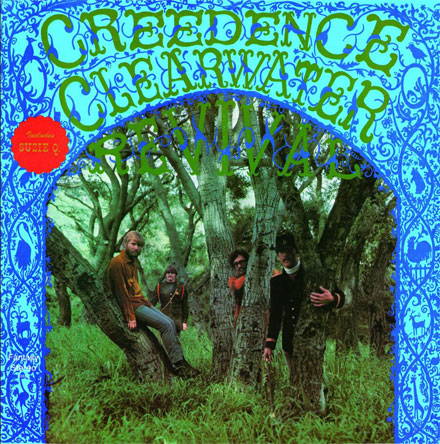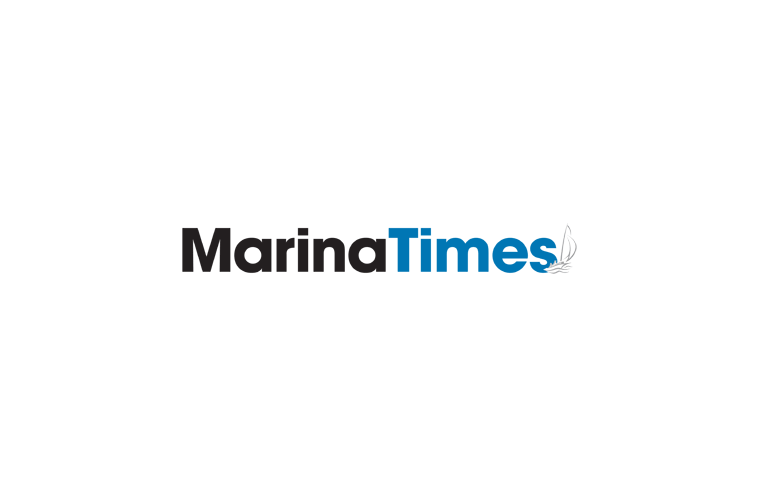 TWENTY-TWO OSCARS
If you're keeping track, Zaentz films have garnered 22 Oscars. How does that measure up with other San Francisco movie heroes? Francis Ford Coppola has 14, including the Irving Thalberg Lifetime Achievement Award. George Lucas has one — the Thalberg Award. Who has the most Oscars for best picture? It's a tie between Sam Spiegel (On the Waterfront, Bridge Over the River Kwai, and Lawrence of Arabia) and Saul Zaentz (One Flew over the Cuckoo's Nest, Amadeus and The English Patient).
Not bad for a kid from Passaic, New Jersey.
A DIALOGUE WITH SAUL
At this point in our Saul Zaentz screenplay, we must fade from a headshot of a smiling, white-bearded Santa Claus in a double-breasted tuxedo on stage at the 1996 Academy Award presentations, to an impish, man in a large sunny office in Berkeley where this writer interviewed him several years ago.
EB: Music, especially jazz, seems to have been your highest priority following your acquisition of Fantasy records. Was there a defining moment when you began seeing yourself as a filmmaker?
SZ: I had been interested in films and filmmaking for a long time. I always loved movies and the theater. By the time Gleason joined me at Fantasy I knew I wanted to make films. Ralph was a good catalyst and sounding board for me. Right from the start, we knocked around ideas for making a movie.
EB: When you made Payday and it received some good reviews did you think it was going to be a one-time thing or did you begin thinking of yourself as a filmmaker?
SZ: Well, I didn't begin thinking of myself only as a filmmaker. I was interested in a lot of things — not just making movies. In fact, I love jazz and still love the record business. Sure, the idea of making of making more films was appealing, especially since Ralph and I proved to ourselves that we could make one.
EB: Why did you never set up shop in Hollywood?
SZ: Because I love San Francisco. That's why I came west in the first place. San Francisco is a big, small town. There's a lot of freedom here, a lot of intellectual curiosity and artistic ferment. There always has been. San Francisco has a long history as a music center. Jazz was always important here. Look at the rock movement and the vitality it has given the area. Fantasy recorded Allen Ginsberg reading Howl and also Lawrence Ferlinghetti who was the focal point for the Beat movement here. Do you know there was a burgeoning movie industry here way back in the early days of films? Chaplin made films here, for example. It just isn't necessary to live in Southern California to make motion pictures. I don't dislike Los Angeles. It's just that I like San Francesco much more. I am a San Franciscan although I came from New Jersey.
EB: Who are some of your favorite motion picture directors?
SZ: Well, obviously Milos Forman since he directed some of my most successful films. But there are others. Woody Allen comes to mind. Sydney Lumet, Stanley Donen and Akira Kurosawa. Those are a few right off the top of my head.
EB: How about actors?
SZ: Spencer Tracy. He made it all look so easy. Or Marcello Mastroianni. Do you remember Federico Fellini's movie La Dolce Vita? Mastroianni steps right into the water in Rome's Trevi Fountain and walks through it to give a flower to Anita Ekberg. Beautiful scene.
EB: By all accounts your career continues to go up and up and shows no signs of topping out. You must be very proud of what you've accomplished so far.
SZ: Let's put it this way. There's a wonderful Yiddish word, "naches," which denotes the best attributes, the best connotations, of the word "pride." I remember once Sonny Rollins, the great jazz tenor saxophonist, said that he recorded 25 years for Fantasy and never had a written contract. Now that is something. There was trust on both sides and both sides can take pride and pleasure in that — naches So in that sense, I can be proud of some of the things that have brought me pleasure in my life.
EB: Does it get any easier?
SZ: No! It's a lot of fun, but it doesn't get any easier.
EB: Saul, I know you were born on Feb. 28, 1921. Do you ever think of retiring?
SZ: When Kurosawa was in his eighties he said, "I'm not only thinking of my next film, but I'm thinking of the one after that." I met Kurosawa. I was at a small dinner party with him once, and we talked about the subject of retiring. He said to me "People like you and me should die on the movie set." I was honored that he included me in that sentence.
EB: What if you and I made a movie of your life story? Would it be big at the box office?
SZ: It would bomb. My story doesn't have enough drama.