With Valentine's Day a few weeks away, now is the time to start thinking about gift ideas for that special someone in your life. I prefer to shop local, and with that in mind, I sat down with four local chocolate makers to sample their chocolates and share their passion.
MICHAEL'S CHOCOLATES
Michael Benner was trained as a pastry chef 25 years ago when he attended the California Culinary Academy in San Francisco. After completing his schooling, he worked in restaurants around California including Gary Danko. His husband gave him three of the best chocolate-making books in publication as a gift, and he read them all cover to cover. He followed up with some classes with chocolate masters.
Today he makes artisanal small-batch chocolates with top-quality ingredients. Benner uses all organic and fair-trade ingredients when possible and says using artisan products to create other artisan products "just makes sense." He blends his own chocolate and makes each piece by hand.
It takes three days to make his Good Food Award-winning Lemon Burst bonbon. Having sampled one, I understand how it was voted "best white chocolate bonbon" in the country. It features fresh lemon with vanilla and spice notes wrapped in white chocolate that tastes as if he just dipped a fresh lemon in white chocolate. The flavors are smooth and powerful yet subtle and refreshing.
His Old Potrero rye whiskey bonbon uses San Francisco's Anchor Distillery whiskey and is the perfect gift for the whiskey lover in your life. This bonbon is smoky and spicy with vanilla notes all wrapped up in chocolate. You must also try his award-winning pistachio cardamom bonbon. For Valentine's Day, he is bringing back his passion fruit hearts, which usually sell out, so order soon.
Benner focuses his products on seasonal ingredients and every eight weeks he introduces new flavors. Of his passion for good chocolate, he says, "Making chocolate makes people happy in a way that nothing else really does."
If you order from his website, shipping is free in San Francisco, and his products are available in limited quantity around the city. Benner is passionate about good food and wine, so he offers private parties, special events, or dinner parties with chocolate and wine pairings. He stresses that during dinner parties it's important to eat chocolate and drink wine first because your palate is clean for the tasting. Sounds like fun (844-232-6262, michaelschocolates.com).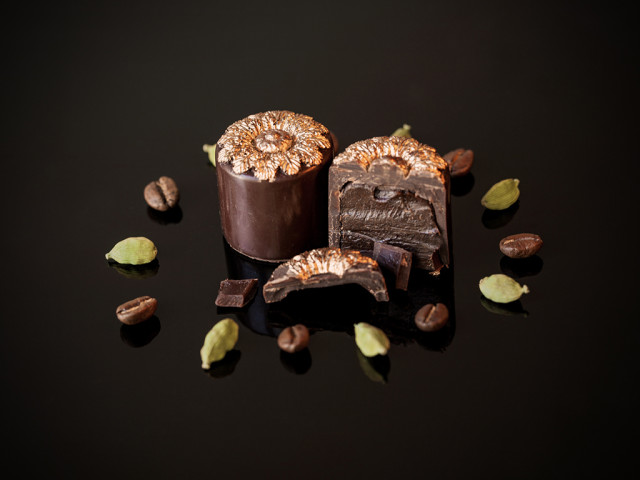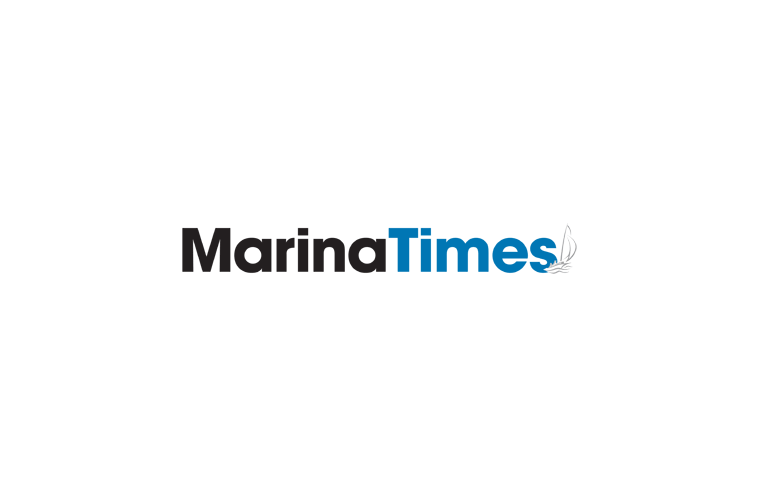 BASEL B. INC.
Basel Bazlamit shares a commercial kitchen with Michael Benner, where he makes his Le Darkness chocolate line. Bazlamit grew up in Jordan, and has lived on three continents, which gave him a chance to experience a wide variety of food and drink. He graduated from the Academy of Art and worked in the film industry performing various jobs including modeling and digital artist on films such as Guardians of The Galaxy, Ironman 2, and Transformers 5. Now he uses his skills and his passion for food to create chocolate like none I have ever tasted. Balzlamit makes 3-D custom molds for corporate and special orders, so you can get a chocolate in the shape of your company logo. He uses 85 percent Colombian dark chocolate from a single source, and custom blends some of his chocolate using two different flavors to produce citrus and creamy sweeter notes in dark chocolate decadence.
Having tasted chocolate all over the world, Bazlamit noticed typically chocolates looked really good but tasted bad or looked bad and tasted good. He wanted his chocolate to be better than that. Not overly sweet and not to rich, it's almost too pretty to eat. San Francisco chocolatier legend Joseph Schmidt, Basel's mentor, said of his chocolates, "I know it's going to look great and taste even better … how fast can you make them?" Obviously, Bazlamit has hit the mark.
He uses only the finest organic ingredients sourced locally except for the hazelnuts, which are from Oregon. All of his confections are gluten- and preservative-free.
Bazlamit's Le Darkness line of chocolates is amazing. His packaging displays his logo — the shape of the chocolate with his signature and a crown because his name means royal in some languages. The boxes display a single word description of the chocolates inside — Darkness. They are dark and mysterious and pleasing to the palate. The dark candies have a thicker shell, so a few small bites can be enjoyed paired with a glass of wine.
These chocolates make you want to have a glass of wine, scotch, or tea. Not overly sweet, they don't take away from your beverage. Instead the chocolate complements and enhances all of the flavors in a palate explosion of deeply layered, dimensional, rich flavors. Bazlamit also makes candied lemon and orange peels, which pair well with whiskey or scotch and can be used to top off an old-fashioned cocktail.
Bazlamit loves chocolate to be an experience. He loves the satisfying feeling he gets when he unmolds a new shape and can see it come to life for the first time. He also loves to see people's reactions when they first taste his chocolate.
Included in Basel's 10 chocolate flavors are burnt caramel with hazelnut — four flavors in one — sweet, sour, salty, and nutty and rose Champagne and raspberries made with real sparkling wine, Brut Rosé Domaine Carneros. While most candy makers use champagne flavoring, Basel makes a pectin-style gummy that he envelopes in dark chocolate.
The single-piece box, also known as the ring box, is especially popular with lovebirds. Bazlamit also has four- and 10-piece boxes that can be custom ordered with your favorite flavors. There are heart and rose chocolates and other seasonal offerings available. Chocolate and wine pairing parties and brunches are offered along with catered events; visit website for details (baselbinc.com).
SOCOLA CHOCOLATIER & BARISTA
Wendy Lieu started Socola Chocolatier with her sister Susan. As a homage to their heritage, they named their company after the Vietnamese word for chocolate. They make and serve their chocolates and coffee drinks at their SoMa location (535 Folsom St.). Socola Chocolatier & Barista is a hip, cozy, relaxing place to enjoy a midday treat and caffeine boost. When you enter the shop, you are greeted by their mascot, Harriet, the flying alpaca who adorns the wall. Stuffed alpacas, gifted to the shop by customers, rest in the front window ready to snuggle with kids and adults.
The sisters started making chocolates as teenagers, selling them in front of their parents' nail salon. Now, they source 90 percent of their ingredients within 50 miles of their location and are passionate about developing flavors from their Asian American heritage. They love interacting with customers and want them to see their chocolate making, which is why the kitchen is in clear view of the lobby and samples are provided daily.
Socola offers many treats in a wide variety of flavors. They created a moon cake truffle for the Autumn Festival, and will premiere a new flavor for Lunar New Year with black sesame. Wendy's favorite flavor is in their tea collection, jasmine tea chocolate. Burnt caramel truffles and Cognac truffles are best sellers for good reason — both are rich and creamy with a silky-smooth texture pleasing to the palate.
For a bigger chocolate appetite, give their chocolate bars a try. They come in whimsical flavors like cinnamon toast crunch, raspberry pop rocks, strawberry cream soda, and pretzel and potato chip, and occupy a fair amount of their Instagram feed. All dark chocolate bars, brittles, caramels, and chews are dairy free.
Socola has been working with Barebottle Brewing Company in Bernal Heights to create an imperial stout with Vietnamese coffee beer that will premiere during San Francisco Beer Week. Be the first to taste it along with the custom beer chocolate created by Socola (Barebottle, 1525 Cortland Ave., Feb. 5, 6–8 p.m.).
On Feb. 11, stop by their shop for a day-long five-year anniversary event and special treats. For Valentine's Day, their raspberry Champagne truffles have the word love on top in different languages, and are presented in a delicate pastel blue box anyone would love to receive. Returning this year is Aphrodite's Delight for the lovers' holiday — it's the perfect combination of pleasure and decadence. Shop in person or online; visit website for additional offerings (415-400-4071, socolachocolates.com).

3D CANDIES
Eric made chocolate for Cindy 12 years ago as part of the wooing process to get her to go on a date with him. It must have worked because today they are happily married chocolate makers. Both are big food and wine fans who decided to continue to make chocolate to use up the pecans on their property. They gave their chocolate to their friends and neighbors, and 3D Candies was born.
All of their chocolates are caramels, non-GMO, and gluten free. They are made with tapioca syrup, not high fructose corn syrup. Cindy is aware of food allergy concerns, so no peanuts or soy enter their kitchen, either.
The pecan caramel was the first chocolate they made together, followed by almond caramel. Now they have a menu of 20 flavors including best sellers espresso, raspberry hazelnut, salted, roasted almond, and the savory Figgie Blue (made with blue cheese) and Hot Momma (made with jalapeno peppers). The best sellers are paired up and packed into a 12-piece box and available on their Etsy site.
One of the only chocolate makers I found that offers savory flavors, the Hot Momma sneaks up on you. Smooth and creamy at first with a silky texture, it takes a few seconds for the heat to show up. It has a strong flavor but is not overpowering and lasts only a few seconds before fading as gracefully as it began. This would pair well with any red wine. They have a menu with preselected wine recommendations and their chocolates are sold at select wineries in California and Bay Area retailers.
Cindy said she loves making chocolates almost as much as she likes to see people eat them. "They just go nuts and get weak in the knees. I like to connect with people through my chocolate." 3D Candies has such a following they formed a Caramel Club that automatically delivers delightful caramels to your door four, six, or 12 times a year. If you join, you can even forward your shipment to a friend for a present.
Special events and pairings are available as well as vegan options. Visit their website or Etsy page for details (3dcandies.com, etsy.com/search?q=3DCandies%20Store).
All of our local chocolate makers buy local products and collaborate with local businesses to produce their products, so buy as much as you want for your sweetie and feel free to pair with local wines and spirits for a great treat.
Catherine Benton is a nutritionist and life coach who lives in San Francisco. She is the co-founder and co-owner of Personalized Nutrition Solutions.
Email: [email protected].