Sofia Córdova's video installation dawn_chorusiii: the fruit they don't have here depicts the stories of six Bay Area women who journeyed to the United States as refugees, fleeing lives made untenable by political and religious persecution, extreme poverty, and gender violence. The hour-long video is constructed on a loop, welcoming visitors to enter or exit the story at any point of the narrative. Córdova invited the women to come together for a series of painting sessions to create a large, fantastical backdrop against which she filmed them as they told their stories.
Córdova is from Puerto Rico and is based in Oakland. Her work is diverse and ambitious, encompassing sci-fi as alternate history, dance music's liberatory dimensions, climate change, migration, revolution — historical and imagined — as it relates to class, gender, race, late capitalism, and its technologies. She is also half of the musical duo Xuxa Santamaria, which scores all her video and performance work.
COMMUNITY-BASED STORYTELLING
In 2018, the public art project, A Body Reorganized, found Córdova in collaboration with the Chinese Cultural Center and the San Francisco Art Commission to raise questions about the meaning of sanctuary and how it exists in the cultural imagination through the lives of six Bay Area individuals. It was during this project that Córdova met Chinese dissident Tian Shi, who is part of a community of asylum seekers from China's '89 Democracy Movement. Excitement about the project spread through the community and, as a result, several women reached out to Córdova out of a need to share their experiences and be heard. While listening to their stories, the artist began to understand the need to make space for women from around the world to tell their stories of displacement. Issues relating to displacement and migration remain largely untold. The idea was proposed to have a long-form storytelling project to amplify immigrant and refugee women's voices and to bring a creative process to their experiences.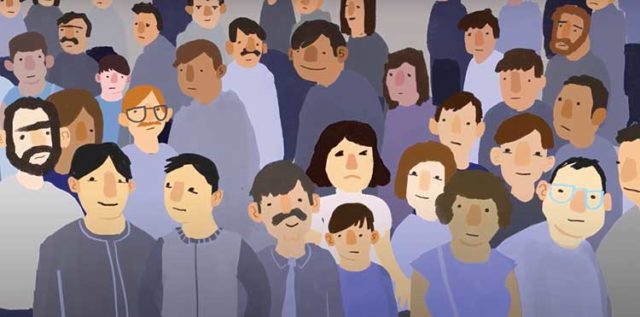 Córdova's dawn_chorusiii was created in conjunction with community-based agencies such as Gum Moon Women's Residence and EL/La Para Trans Latinas to find women interested in artistic collaboration and story sharing. The artist worked individually with each collaborator to help craft a retelling of journeys from China, Columbia, El Salvador, Guatemala, and more.
THE NATURE OF STORYTELLING
Córdova's work often blurs the lines between documentary and fantasy, with some stories taking on layers that seem from the imagination. The stories are intermingled and integrated with photos, animation, audio recordings, phone interviews, and scripted lines. In her artist statement, Córdova writes: "There are holes and omissions in this telling. Not all is told or told to conform with realism. This work is about the birds, rivers, trees, fruit, forests, apartment blocks, and the people and streets of six lives and the forces that lead one to leave the treasured and familiar behind. This work stresses that the future and the present and the past are never apart from one another and that borders only serve those in power."
"It is so important to amplify our diverse communities' stories through creativity," said Jenny Leung, CCC's executive director. "CCC is committed to uplifting underserved artists' voices for a just and equitable future."
41 ROSS
The film will be projected on a wall at the back of 41 Ross, a neighborhood art space and interactive studio in Chinatown, co-run by CCC and the Chinatown Community Center. The location brought an extra layer of historical relevance and meaning for the artist — showing the film in the heart of Chinatown binds the stories with an area of San Francisco known as a sanctuary for generations of immigrants. The CCC is a nonprofit arts organization established in 1965; it is dedicated to elevating underserved communities while giving voice to equality through education and contemporary art.
The video installation is the a final iteration of the dawn_chorus series, a docu-fantastical weaving of stories about climate change, gender violence, capitalism, empire, migration, and the places where these subjects intersect.
"dawn_chorusiii: the fruit they don't have here:" through Jan. 29, 2022 at 41 Ross, 41 Ross Alley, Wed.–Sat., 11 a.m.–4 p.m., free, 415-986-1822, cccsf.us/post/dawn_chorusiii.
Sharon Anderson is an artist and writer in Southern California. She can be reached at mindtheimage.com.