You can't make art by making art" is one of assemblage artist David Ireland's best-known quotes used to describe his practices during his career. Ireland is known internationally for his diverse work, which focused on the innate beauty in everyday things and making art as a part of daily life.
THE ARTIST
Ireland's home at 500 Capp Street became not just a dwelling but also an idiosyncratic assemblage of his creative vision. He became a full-time artist at age 40 after earning an art degree from California College of the Arts, serving in the military, raising a family while working in insurance, carpentry, and even traveling the world as a safari guide and importer of artifacts. He was a part of the Bay Area Conceptual movement, which included artists Terry Fox, Howard Fried, Paul Kos, Tony Labat, and Jim Melchert. The group helped establish San Francisco as a key location in conceptual art through video, performance, and installation art. Ireland died in 2009 at the age of 78.
His work has been presented in more than 40 solo exhibitions at venues including the Smithsonian Institution, Washington D.C.; the Museum of Modern Art, New York; and the Museum of Contemporary Art, New York. The Oakland Museum organized the first full-scale traveling retrospective of his work, which included key pieces related to 500 Capp Street.
500 CAPP STREET BEGINNINGS
Ireland's experiences informed his site-specific installation pieces, which consist of everyday objects that explore ideas of place and transformation utilizing everything from phone books to cement to discarded furniture. When he bought the Mission District Italianate-style home on 500 Capp Street in 1975, now considered the centerpiece of his prolific career, he applied his sense of minimalism and absurdity to transform the space. By exploring the beauty of everyday things, he became an accessible conceptual artist for audiences that wouldn't normally have the patience for the medium.
Ireland liked to play with the idea of a functional space, personal possessions that double as family heirlooms, and art in an exhibition simultaneously, and the humor that comes from that shifting meaning and adaption. He also emphasized the transformation that occurs in structural objects, for example, cement that changes from liquid to solid.
Twentieth century art has a rich history of artists wanting to become a part of their own work, artists like Joseph Beuys, whose conceptual installation I Like America and America Likes Me (1974) consisted of the artist living in a performance space for three days with a coyote. Marcel Duchamp, whose art and wry humor influenced Ireland's methodologies, also believed in merging art with life and said, "Anything is art if the artist says it is."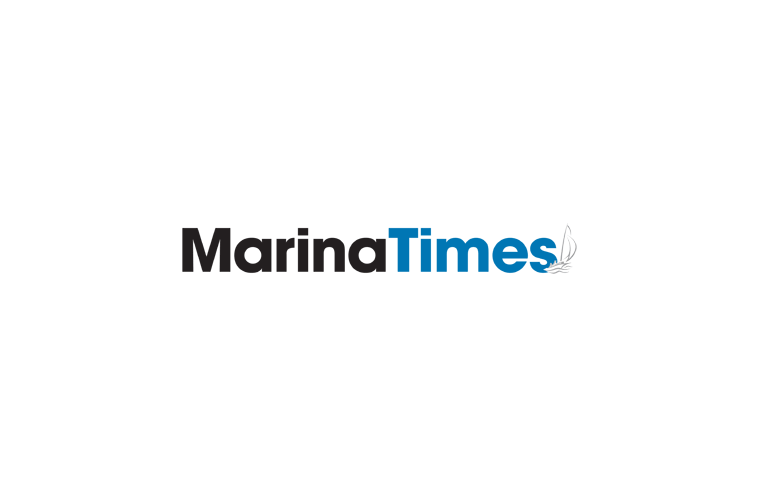 RESTORATION
A thorough restoration and conservation campaign began in January 2016 to create public access to Ireland's home and improve the conditions for his art without altering the original spaces. Some additions were made, and the house now utilizes the full footprint of the property, including new exhibition spaces and archive space to highlight changing selections from a 3,000-piece collection of Ireland's work. Also added were a terrace and spaces to accommodate public events. The exterior paint of the house was restored to its original "battleship grey" color, and the iconic gold leaf signage on the front window and "500" address number were returned to their original condition.
EXHIBITIONS
The exhibitions are located on the two main floors of the house — Ireland's living quarters, which include the area used for his studio, the Accordion Shop, and the garage, a white-walled space located where Ireland's original garage once stood.
Special exhibitions from visiting artists are also planned at the house. The first is "There is no such thing as a perfect circle,"by Havana-based artist Felipe Dulzaides, who met Ireland while he was a student at the San Francisco Art Institute, where he later taught after earning his MFA. The exhibition explores subjects relating to the circle as an image, the circle as a subject of cultural displacement, and the social meaning of circularity, dislocation, and relocation. It reflects on Dulzaides's friendship with Ireland and includes mixed media work documenting his creation of Centro Bahia, an architectural interdisciplinary art space in Cuba.
The Capp Street Foundation, charged with overseeing the house as a venue for preserving and studying Ireland's work, will also present additional programs celebrating his artistic legacy and hosting collaborative events to strengthen San Francisco's cultural community by bringing together artists, scholars, teachers, students, and the public — just as Ireland's home did during his lifetime.
David Ireland House: Guided tours Wednesday–Friday 2 p.m. and 4 p.m., and self-guided tours Saturday noon–5 p.m., 500 Capp Street (at 20th). Free, 415-872-9240, free, 500cappstreet.org
Note: The David Ireland House is temporarily closed. Please visit 500cappstreet.org for updates.
Sharon Anderson is an artist and writer in Southern California. She can be reached at mindtheimage.com