Art, fashion and rock 'n' roll will come together at the de Young to commemorate the 50th anniversary celebration of San Francisco's most vibrant counterculture moment — the summer of 1967.
This era's story will be told with more than 300 cultural artifacts, including iconic rock posters, photographs, interactive music and light shows, costumes, textiles, ephemera, and avant-garde films.
To support social and political transformation, in 1967 like-minded people gathered together, proving that one city can change the world. Music journalist Joel Selvin observed:
"Even the treacly ubiquitous hit — Scott MacKenzie's 'San Francisco (Be Sure to Wear Flowers in Your Hair),' written by John Phillips of the Mamas and the Papas as a commercial for the Monterey Pop Festival — paid obeisance to the central truth of rock music around the world; the heart of the Summer of Love came from San Francisco."
It's hard to imagine the psychedelic rock scene of the late 1960s without "the San Francisco sound" pioneered by groups like the Grateful Dead, Big Brother and the Holding Company, and the Jefferson Airplane.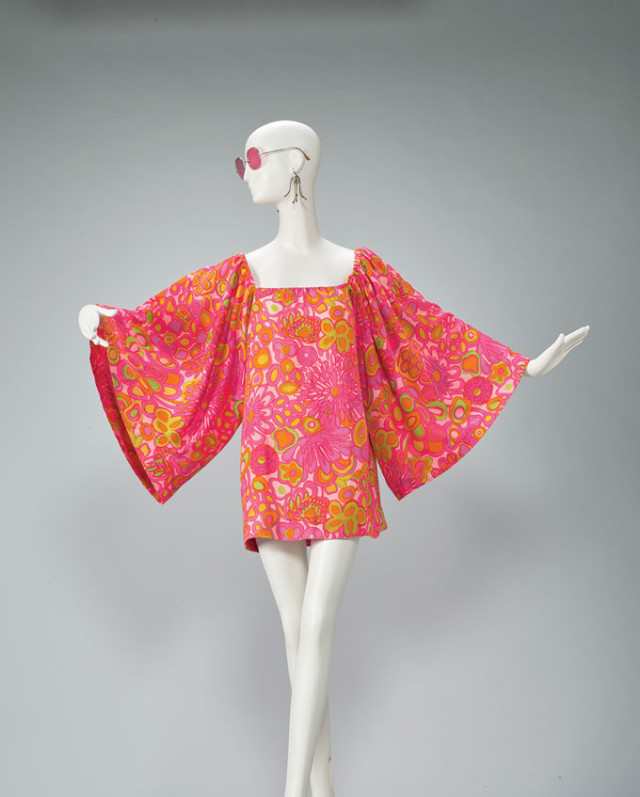 With the music came the artists. Legendary rock posters and their color-saturated images announced concerts at the Fillmore Auditorium, Avalon Ballroom, and other city venues. Artists Rick Griffin, Alton Kelley, Victor Moscosco, Stanley Mouse, and Wes Wilson's distorted hand lettering and vibrating colors, an aesthetic style borrowed from the American West, the Victorian era, and Far Eastern cultures, created a visual vocabulary for the new psychedelic movement.
The exhibition opens with the Trips Festival of 1966, the first meaningful gathering of counterculture figures, co-organized by American writers Stewart Brand and Ken Kesey, an experience complete with liquid light, slide shows, film projections and electronic sounds providing the influence and context for what came next. Haight-Ashbury and Golden Gate Park were sites of pivotal gatherings such as the first Human Be-in of January 1967 and groundbreaking street theater by the Diggers. Photographers Ruth-Marion Baruch, Herb Greene, Jim Marshall, Elaine Mayes, and Leland Rice documented these social movements in their works. But don't worry if you weren't there for the be-ins, the miniskirts, the music, and the head shops, because this exhibition has an immersive light show experience. Travel back to groovier times with multisensory liquid and multimedia light shows by Ham and Van Meter, similar to the light shows that were projected over musicians and concertgoers alike.
The Summer of Love Experience lets us all participate in an era when art and activism intersected to form a movement whose influence can still be felt today.
The Summer of Love Experience: Art, Fashion, and Rock & Roll: 9:30 a.m.–5:15 p.m. Tue.–Sun., April 8–Aug. 20, de Young Museum, 50 Hagiwara Tea Garden Drive, Golden Gate Park, 415-750-3600, famsf.org