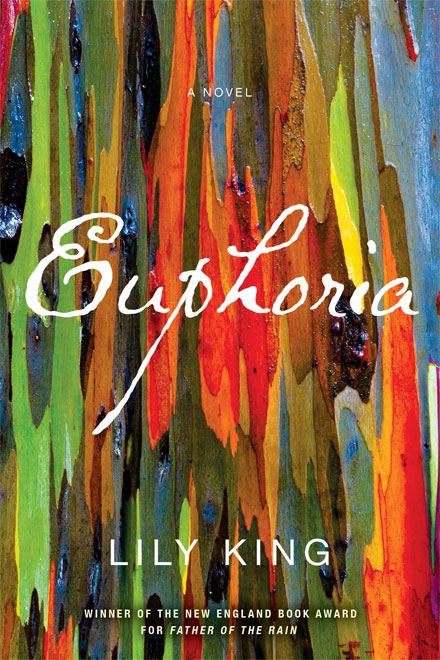 Books Inc. best-seller list
City of Thieves: A Novel, by David Benioff (paperback)
All the Light We Cannot See: A Novel, by Anthony Doerr (hardcover)
The Life-Changing Magic of Tidying Up: The Japanese Art of Decluttering and Organizing, by Marie Kondo (hardcover)
The Girl on the Train: A Novel, by Paula Hawkins (hardcover)
Boys in the Boat: Nine Americans and Their Epic Quest for Gold at the 1936 Berlin Olympics, by Daniel Brown (paperback)
Zero to One: Notes on Startups, or How to Build the Future, by Peter Thiel (hardcover)
 The Goldfinch: A Novel, by Donna Tartt (paperback)
 Euphoria, by Lily King (paperback)
The Road to Character, by David Brooks (hardcover)
 The Tender Bar: A Memoir, by J.R. Moehringer (paperback)
NEW RELEASES
Seveneves: A Novel
by Neal Stephenson
Stephenson combines science, philosophy, technology, psychology, and literature in a magnificent work of fiction that offers a portrait of a future that is both extraordinary and eerily recognizable. As he did in Anathem, Cryptonomicon, The Baroque Cycle, and Reamde, Stephenson explores some of our biggest ideas and perplexing challenges in a breathtaking saga.
The Scarlet Gospels
by Clive Barker
The Scarlet Gospels takes readers back many years to the early days of two of Barker's most iconic characters in a battle of good and evil as old as time: Beleaguered detective Harry D'Amour, investigator of all supernatural and malevolent crimes, faces off against his formidable and intensely evil rival, Pinhead, the priest of hell. Bloody, terrifying, and brilliantly complex.
The Quartet: Orchestrating the Second American Revolution, 1783–1789
by Joseph J. Ellis
From the Pulitzer Prize-winning American historian, this is the unexpected story of why the 13 colonies, having just fought off the imposition of a distant centralized governing power, would decide to subordinate themselves anew. Ellis has given us a gripping portrait of the years between the end of the revolution and the formation of the federal government. The Quartet presents a compelling truth at the heart of understanding the creation of the United States of America.
The Wright Brothers
by David McCullough
The two-time Pulitzer Prize-winner tells the dramatic story-behind-the-story about the courageous brothers who taught the world how to fly: Wilbur and Orville Wright. Master historian McCullough draws on the immense riches of the Wright papers, including private diaries, notebooks, scrapbooks, and more than a thousand letters from private correspondence to tell the human side of the Wright Brothers' story, including the little-known contributions of their sister, Katharine, without whom things might well have gone differently for them.