Books Inc. best-seller list
The Goldfinch, by Donna Tartt
#Girlboss, by Sophia Amoruso
Flash Boys: A Wall Street Revolt, by Michael Lewis
The Vacationers: A Novel, by Emma Straub
Hard Choices, by Hillary Clinton
The Silkworm (A Cormoran Strike Novel), by Robert Galbraith
Chicken Squad: The First Misadventure, by Doreen Cronin (Ages 7–10)
Lost for Words: A Novel, by Edward St. Aubyn
Bohemians: A Graphic History, by Ben Tarnoff
My New Friend is So Fun (An Elephant and Piggie Book), by Mo Willems (Ages 6–8)
FICTION
The Heist: A Novel
by Daniel Silva
The latest high-stakes thriller from best-seller Daniel Silva starring former Mossad agent and now art restorer Gabriel Allon involves Caravaggio, international espionage, art forgery, and a whole lot of chases. Silva doesn't disappoint fans or newcomers alike with his latest.
All the Light We Cannot See
by Anthony Doerr
This book has won much praise for its lavish World War II plot and dramatic detail. A story of humanity and love during one of the lowest points of civilization, this book has touched us like very few have recently, with one reader sending a company-wide e-mail praising it effusively. Highly recommended.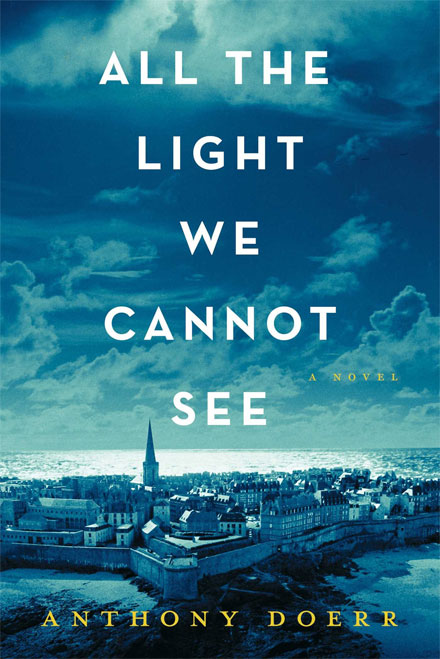 NONFICTION
The Knowledge: How to Rebuild Our World From Scratch
by Lewis Dartnell
Exploration of how we could come back from the brink of extermination. Dartnell plots a course of research and construction that would return humanity to the modern day, and in the process explores the remarkable history of innovation and cumulative knowledge.
Chez Jacques
by Jacques Pepin
Our featured sale book this month, Chez Jacques is one of Pepin's numerous cookbooks, focusing on more than 100 recipes with complete presentation ideas and wonderful wisdom from one of the world's most beloved chefs.