Now more than ever, a little escapism goes a long way to ease the stress that's become a default setting for many of us. And if you can find a TV series or movie that generates laughter or simple feel-good moments, it's like a rare treasure. When the quarantines and lockdowns and shelter in place started in earnest earlier this year, I found myself watching more and more serialized television and began to welcome the tranquilizing effects of certain programs.
The first mood elevator I popped was the sixth and final broadcast season of the thoroughly adorable, frequently funny, and sometimes genuinely moving sitcom Schitt's Creek — recently honored with a Schitt-load of well-deserved Emmy Awards and finally made available for streaming on Netflix a few weeks ago. I can't imagine not being caught up in the travails of the dysfunctional, once-wealthy, now-bankrupt Rose clan whose smug, entitled members are confronted by the challenges of adapting to small-town life. It helps that this blend of class-skewing satire and fish-out-of-water mix-'em-ups is blessed by the talents of top-tier comic vets Catherine O'Hara and Eugene Levy as the mother and father of the family, younger-generation finds Daniel Levy (Eugene's son and co-creator of the show) and Annie Murphy as the son and daughter, and a perfectly oddball supporting cast. But when the Creek ran out, I needed to find another way to douse my angst.
SEEKING SOLACE UNDER THE SUN
Enter The Durrells or, as the 2016–19 British production was known in the U.S. when it played in the PBS Masterpiece slot, The Durrells in Corfu. Currently streaming on Amazon Prime, this gorgeously shot hour-long period dramedy that ran for 26 episodes over four seasons is also about a dysfunctional family facing financial difficulties and grappling with an unfamiliar environment. That's where the similarities with Schitt's Creek end — other than being a complete delight to watch.
Adapted by British sitcom stalwart Simon Nye from author Gerald Durrell's three-book memoir The Corfu Trilogy, the series follows the progress of cash-strapped English widow Louisa Durrell (the ever-excellent Keeley Hawes of Bodyguard, The Missing, and Line of Duty) and her four children in the early 1930s when she moves the family from a dreary town in England to the scenic and far less expensive Greek island of Corfu. The relocation comes at the suggestion of her eldest son Larry (Josh O'Connor), an aspiring writer who thinks the languid Mediterranean environment will feed his creative juices.
Whether they start out skeptical or not, Louisa and her offspring — would-be Bohemian Larry; conservative, firearm-obsessed middle brother Leslie (Callum Woodhouse); daydreaming, romantic sister Margo (Daisy Waterstone); and canny, animal-loving youngest brother Gerry (Milo Parker), who would grow up to write The Corfu Trilogy and become a renowned naturalist) — eventually embrace their new lives as much as Larry does. During this joyful stint in the sun, they learn about themselves and one another, blossoming as they interact with memorable locals such as reliably chivalrous taxi driver Spiros (Alexis Georgoulis) and dolorous housekeeper Lugaretzia (Anna Savva). In time, the real Larry goes on to international fame as the author of the acclaimed, exotic, and elegantly erotic four-novel collection The Alexandria Quartet (which dazzled me in my college days) as well as other works, including his own recollections of his family's spell on Corfu when he was finding his literary voice. Having not read either brother's account of the period, I can only say that watching The Durrells was absolutely uplifting when I finally caught up to it. In fact, it restored some of my recently eroded faith in humanity.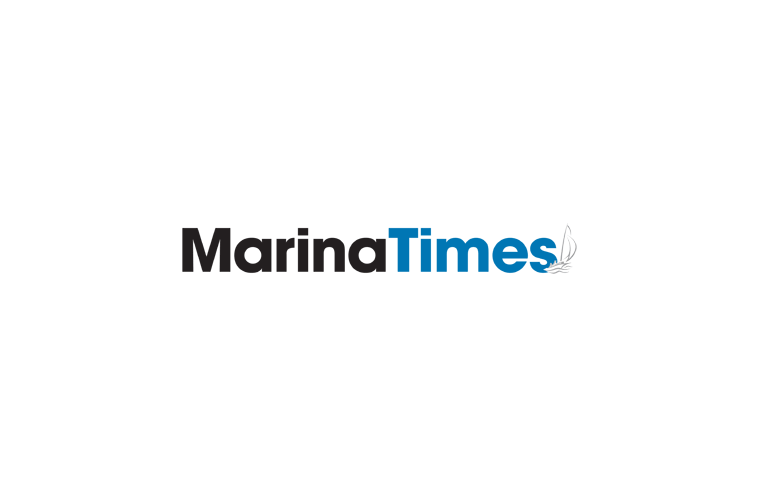 ROPED IN BY 'LASSO'
And then, there's Ted Lasso — one more utterly addictive and surprisingly gratifying series about someone thrust into an unfamiliar circumstance and forced to deal with seemingly insurmountable obstacles in his path. In this case, the someone is the title character — a relentlessly optimistic American football coach who won a single mid-level college championship and is shockingly hired to take the reins of AFC Richmond, a faltering soccer team in England's high-profile Premier League. Why hire Ted whose ignorance of soccer is evident? It's an act of revenge by the team owner. This vindictive woman acquired the franchise in a divorce settlement and wants to run it into the ground to spite her super-rich, philandering ex-husband, Richmond's biggest fan, so she brings in Ted to undermine the team's performance on the field.
Ted Lasso is an Apple TV Plus offering developed out of a couple humorous short films that were produced by NBC Sports to promote their coverage of the Premier League. The premise of the shorts was the same as the eventual series, with Saturday Night Live alumnus Jason Sudeikis as Ted, tapped to run a big-time soccer club, ill-suited for the job, ignorant of English customs and slang, and fired shortly after getting hired. Only the 10-episode expansion finds Ted — a cheery, decent man with an innate understanding of human nature — refusing to give up after initial setbacks, even as he must also contend with his estranged wife initiating divorce proceedings back in the States.
Sudeikis, the show's co-creator, is absolutely aces as Ted whose quirky, self-deprecating humor and kindness invite you to root him on to victory. He leads a line-up of adept supporting actors including Hannah Waddingham as the embittered owner, Anthony Head as her former mate, Juno Temple as a celebrity model involved with the team's arrogant star player, and a nimble multicultural group as the support staff and athletes. Yeah, it's got the sporty backdrop, but that's secondary to a witty and benevolent narrative about believing in yourself and others, overcoming odds, finding your place in the world, and learning to do the right thing.
Michael Snyder is a print and broadcast journalist who covers pop culture on Michael Snyder's Culture Blast, via GABNet.net, Roku, Spotify, and YouTube, and The Mark Thompson Show on KGO radio. You can follow Michael on Twitter: @cultureblaster