A $6,000 super freezer; sous-vide monk fish liver; removing salmon eggs one by one — it might sound obsessive or even compulsive, but to Ray Lee, owner of Akiko's Restaurant, it's all about passion.
Four years ago when Lee took over Akiko's from his parents (located at 431 Bush Street and not related to Akiko's on Mason Street), the 18-year-old business did mostly lunch, takeout, and catering. Lee was a restaurant photographer at the time, but he decided to follow in his father's footsteps. "My father is from Osaka, Japan, and has been a sushi chef for 40 years," Lee says. "In fact, he's helping out today." Behind the sleek bar, his father smiles at customers eagerly awaiting their lunch — but this isn't just any lunch, this is his son's sustainable artisan sushi, and it's spectacular.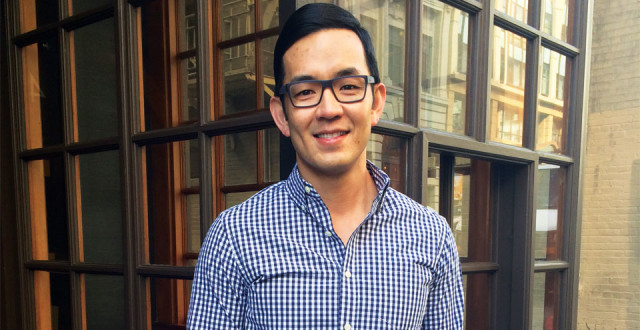 "I've gradually phased out most of the old menu. I'm more into ingredient-driven service," Lee says. He regularly travels to Japan to source his seafood, and recently returned from the world-renowned Tsukiji fish market in Tokyo, the biggest wholesale seafood market in the world. He receives shipments from Japan most days of the week. "I've built relationships with purveyors over the years. Now I'm really tight with the fishermen, so I can put faith in their hands to pick out exactly what I want. They follow us on Facebook and see the final form, and it motivates them to get the best. I don't haggle — I've worked in places where chefs argue over price, and they may get the lower price but the ingredients are inconsistent. I ask for the best and for consistency, and I'm willing to pay for it — but if it's not exceptional, don't send it."
To showcase the fresh seafood, Lee created a daily-changing nama (raw) menu detailing processes, preparations, and places of origin, such as Japanese prefecture or, in the case of American product, country or city. Today's selections include shoulder and belly from a 450-pound Boston pole and line-caught black tuna, and Akiko's is the only place in San Francisco where you'll find it. A "super freezer" that keeps a temperature below minus 86 degrees Fahrenheit allows Lee to purchase large fish and keep them pristine (only Lee and famed Iron Chef Masaharu Morimoto have super freezers).
"If I find a fish like that, I buy the whole thing," Lee says. "You're not allowed to catch them with long lines or trawl nets, and it's regulated by the government."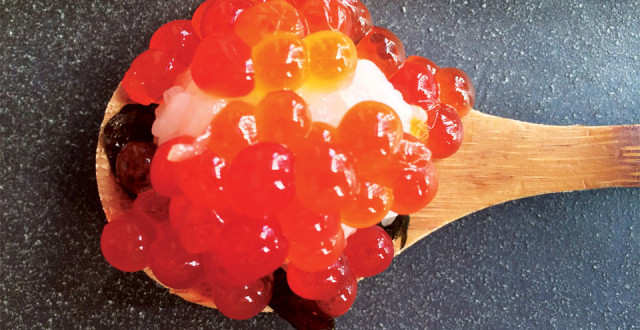 While other restaurants might serve long line-caught fish, Lee will not. Long lines have baited hooks extending 50 miles or more, attracting anything that swims by. According to the Monterey Bay Aquarium, nearly 20 percent of shark species are threatened with extinction as a result, and hundreds of thousands of seabirds and marine mammals such as whales, dolphins and porpoises die as bycatch, along with 200,000 loggerhead and 50,000 leatherback sea turtles. Biologists have found a 78 percent drop in leatherback nests, and leatherbacks could be extinct in 20 years. Conscientious sushi connoisseurs searching for environmentally sensitive options are flocking to Akiko's, where even the occasional farmed fish is sustainable. "Our salmon from New Zealand has no GMO [genetically modified organisms], steroids or antibiotics," Lee says. "They're farmed in the wild in super-clean water in pens so big that life forms around them."
As for wild fish, Lee also shops with a conscience. "I support fishermen doing the right thing." Those robust relationships also bring unusual, seasonal and hard-to-find seafood often exclusively to Akiko's, such as kanburi (cold yellowtail), available only during fall and winter months. Winter seafood, which has more fat to protect it from the frigid waters, has an unctuousness that sets it apart from lighter spring and summer catches. Lee's purveyors also send sweet, creamy keiji sake ("infant salmon") which represent only one out of 10,000 catches and average 30 to 40 percent fat as opposed to the usual 2 to 15 percent (a four-to-five pounder can cost $1,000). Akiko's also features rich, oily deep-sea fish like akamutsu (red fish) and kinki (thorny head). "Thorny head takes a special fisherman who goes out on a small boat, catches a fish, brings it to the dock, and it comes straight to me," Lee says.
Besides fish, Akiko's serves other unique items like Madagascar shrimp and imperial shrimp, both served with surprisingly ethereal fried heads. The tails of the imperial glisten like a rainbow; the bluish flesh of the Madagascar is tender and sweet. Ensui uni (sea urchin simply cleaned and immersed in an exact replica of ocean water) has a firm texture and is so fresh it's practically neon orange with a bright flavor to match — clean and sweet, as if you cracked it yourself on the shore; it is far superior to uni at lesser sushi bars. Ditto for the unadorned brininess of unprocessed hotate (scallop) overnighted from Japan. For carnivores, the 28-day aged Japanese wagyu beef dusted with a snow of autumn truffle is a must.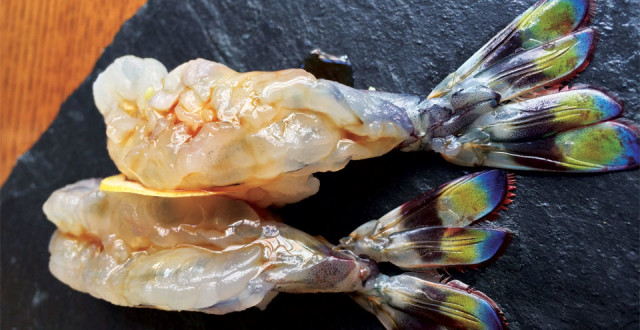 It isn't just Lee's expert sourcing that makes Akiko's special; preparation is equally important. "We're meticulous about detail and technique," Lee says. "We bend rules and manipulate traditions." Lee, however, doesn't bend and manipulate just for the sake of doing it, but rather to respect the ingredients and enhance the diners' experience. Soy sauce is aged in-house with applewood and dashi; sonic vibrators agitate the blend of regular, light and white soy and create the equivalent of a two-year age in just a few months. Ikura (salmon roe) still in the skein (sac) is placed in salt water for softening and then bagged with truffles and sage. Lee cures the ruby red roe by draining the liquid and repeating over a 24-hour period, after which he painstakingly removes the eggs from the skein one by one. Most of the fish has been pressure-cured in kombu (sheets of edible kelp) to bring out the essence of the fish. Lee prepares abalone using a six-hour sous vide (vacuum sealed in a bag and cooked in a low-temperature water bath) to keep it tender and lock in flavor nuances. Saba (mackerel) is pressure-marinated with a scant two ounces of vinegar for a subtler taste, and cured with sodium nitrate to preserve its translucence (rather than in salt, which is harsher and turns the fish white). All of this takes time, and it's not uncommon for Lee to put in long hours. "I've sometimes worked here for 16 hours, six days a week," Lee says, "but it's not hard when you're passionate and love what you do."
Lee also has plans for the future: "I want to do an intimate, 12- to 18-seat restaurant where I can just focus on Michelin-level quality."
Akiko's Restaurant, 431 Bush St. (near Claude Lane), 415-397-3218, akikosrestaurant.com