In a year replete with horrors big and small, it's fitting that so many frighteningly creative horror movies were released during the past dozen months. Not that there's room for all of those "scare-tactic" releases on my best-of-2022 list, nor is there space for quite a few other praiseworthy films including any documentaries. And this time out, I'm offering a Top 12 of favorites, while offering a short take on each selection. It's a cinematic bonanza!
'ARMAGEDDON TIME'
While Stephen Spielberg turned to his youth on the West Coast in the 1950s and '60s to depict his journey to Hollywood in the lightly fictionalized memoir The Fabelmans, screenwriter-director James Gray served up an even more moving and universally relatable reflection of his childhood as a Jewish kid growing up in the New York suburbs during the late '70s and early '80s. Armageddon Time is a coming-of-age story about a sensitive kid affected by the bigotry and classism that still dog American society today.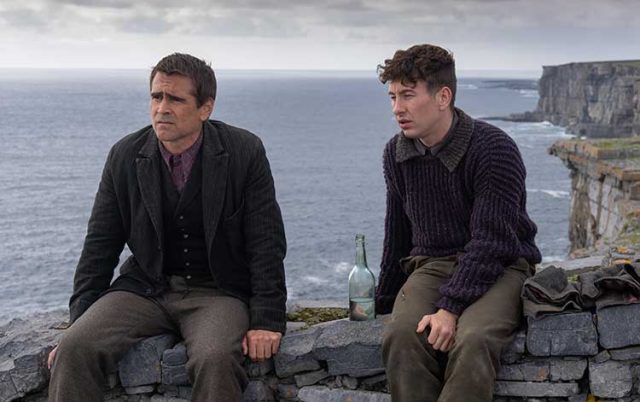 'THE BANSHEES OF INISHERIN'
Teaming up with filmmaker Martin McDonagh again after having collaborated with him on the terrific 2008 crime comedy In Bruges, Colin Farrell and Brendan Gleeson are in top form as two longtime friends who are among a handful of residents on an island off the coast of Ireland in 1923. Only Gleeson's taciturn fiddler has decided, with no prior warning or explanation, that he wants nothing to do with Farrell's guileless, garrulous cow herder anymore. Shifting from the ridiculous to the sublime to the shocking across a starkly beautiful landscape, this is a tragicomic masterpiece.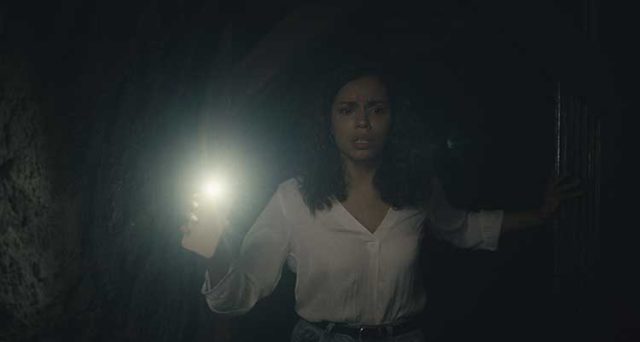 'BARBARIAN'
The first feature film from writer-director Zach Cregger is a devilishly clever, original, and totally modern mix of spooky horror and social satire. Barbarian finds a young woman coming to Detroit for a job interview, arriving at a B&B in a sketchy Detroit neighborhood, and discovering that a man is already booked there — or so he says. While that situation gets more tenuous, a second plot featuring another character eventually connects to the first part of this story, bringing more genuine chills, bursts of humor, and moments of gut-churning violence.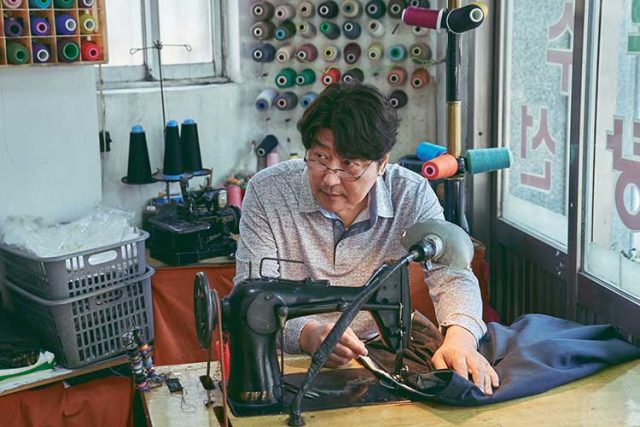 'BROKER'
Japanese director Hirokazu Kore-eda has made a string of brilliant and sometimes tear-jerking movies about families, lost and found, with particular attention to the tenuous relationships between children and adults. Two of his prior efforts — 2004's Nobody Knows and 2018's Shoplifters — are among the most shattering on-screen experiences in memory. Set in South Korea, Broker, a drama about a pair of scam artists selling orphaned or unwanted babies to desperate parents who are incapable of having kids of their own, finds Kore-eda delivering another poignant winner.
'CLOSE'
As gentle and vivid a portrait of adolescent friendship as one could imagine, Close mimics cinéma vérité style as it observes the lives of two 13-year-old Belgian boys whose devotion to one another is tested by peer pressure and changing interests when a new school year begins. The shift in the kids' rapport seems subtle at first, only hinting at the heartbreak ahead. With its painfully intimate point of view and emotional impact, it's no wonder that it won the Grand Jury Prize for director and co-screenwriter Lukas Dhont at this past year's Cannes Film Festival.
'EMERGENCY'
A canny look at collegiate recreation, cliques, and racism, Emergency tags along with a pair of Black seniors who are ready to hit a bunch of campus spring-break parties — until they discover a drunken, half-conscious white girl in the living room of the house they share with their Hispanic buddy. The friends have to somehow get the girl to a safe place, but they disagree on where and how. As orchestrated by director Carey Williams, the resulting odyssey is nerve-wracking, thought-provoking, and often hilarious.
'EMILY THE CRIMINAL'
Aubrey Plaza, best-known for her comedic turns on TV and in films, showcases her serious acting skills in this crime drama about a would-be professional artist in Los Angeles who's deep in debt after a series of bad breaks. Frustrated by her low-level food-service job, she agrees to be part of a lucrative swindle that involves purchasing items with stolen credit cards. What seems like easy money comes with considerable risk in screenwriter-director John Patton Ford's smart, tension-filled feature.
'EVERYTHING EVERYWHERE ALL AT ONCE'
Of all the recent comic-book-inspired movies dealing with alternate dimensions and multiverses, the sharpest and most innovative doesn't have a superhero in sight — unless you want to count Michelle Yeoh's lead character in this wild action-comedy. Yeoh plays Evelyn, a wife, mother, and daughter trying to keep her family's struggling laundromat afloat in the face of an IRS audit. When Evelyn's whole world seems to literally fracture, she has to somehow save the day in a bold, outrageous, and witty take on a familiar sci-fi concept from the filmmaking team of Daniel Kwan and Daniel Scheinert.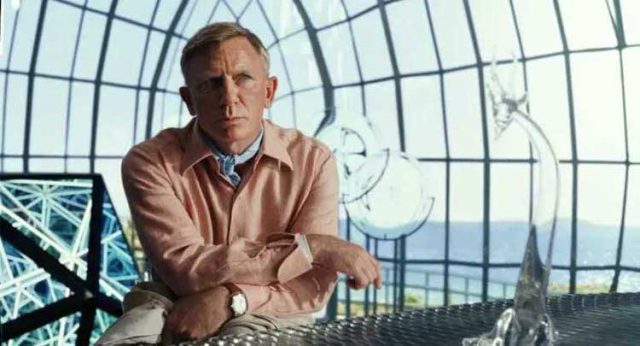 'GLASS ONION: A KNIVES OUT MYSTERY'
In addition to being a consistently amusing romp and a dexterously plotted puzzle to be unraveled, director Rian Johnson's follow-up to his ensemble whodunit Knives Out brings back Daniel Craig's unflappable, Southern-fried gentleman detective Benoit Blanc who once more comports himself with barely concealed glee. The sequel, set on a private Grecian island where a murder mystery party goes wrong, is actually a little funnier, more ingenious, and more cutting than its predecessor. It blithely skewers the wealthy and the vapid — smug tech billionaires, dim fashionistas and influencers, corrupt politicians — while reinventing the Agatha Christie mystery paradigm for the 21st century.
'GUILLERMO DEL TORO'S PINOCCHIO'
Masterful maestro of fantasy Guillermo del Toro has helmed an impassioned, visually stunning stop-motion interpretation of Carlo Collodi's book about a woodcarver and the marionette he builds to replace his late son. It remains the classic tale of a puppet magically brought to life and accompanied on his misadventures by a plucky moralizing cricket, but del Toro's adaptation shifts the setting from the 1800s to a village in Fascist-ruled Italy during World War II, adding provocative textures and context to the otherwise familiar narrative. There are a few decent songs and some exceptional voice work from a cast of renowned actors, further enhancing the movie's graceful, ornate, fluid animation.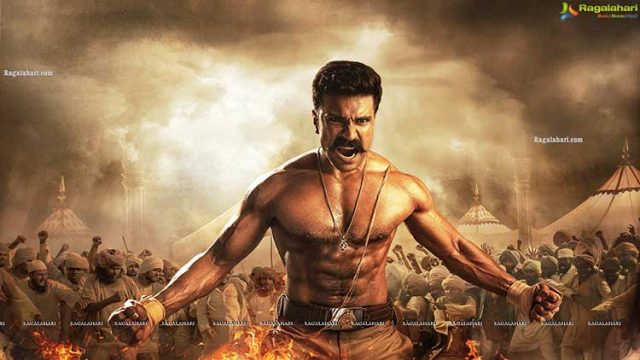 'RRR'
One of the most truly joyful movies in ages, RRR is a completely bonkers, three-hour potpourri of martial arts gymnastics, mythologized history, bromance, and extravagant Bollywood production numbers, direct from India. In simple terms, it's about a couple of Indian freedom fighters (based on real-life heroes) who are battling oppressive British colonial rule in 1920. In truth, it's over the top in the best possible way. If you like Jackie Chan's Hong Kong action movies and smile at the sight of massive singing and dancing ensembles that mix Busby Berkeley with revolutionary fervor and Rama, Shiva, and the other Hindu gods, RRR is for you.
'TÁR'
With script and direction by Todd Field, Tár is an unflinching portrait of a successful, lionized artist whose flaws are starting to undermine her carefully built career. Lydia Tár, portrayed in award-worthy fashion by Cate Blanchett, is a pioneering, world-renowned orchestra conductor and music scholar on the verge of undertaking a major project. Based in Berlin, she and her wife, a respected classical violinist, are raising a precocious daughter. All her triumphs aside, her heedless arrogance and unrestrained appetites could be her undoing in this era of cancel culture. Tár builds from slow burn to blisteringly hot, fully immersing the viewer in Lydia's life and perspective, for better or worse.
12 MORE TOP-NOTCH MOVIES OF 2022
Catherine Called Birdy
The Duke
God's Country
Living
Moonage Daydream
My Old School
The Northman
The Outfit
Prey
Vengeance
The Whale
The Woman King
10 MORE TRIUMPHANT FOREIGN-LANGUAGE MOVIES OF 2022
A Hero
Compartment No. 6
Decision to Leave
Eo
Hatching
The Innocents
Paris, 13th District
Petite Maman
The Worst Person in the World
You Won't Be Alone
FIVE MORE FANTASTIC ANIMATED MOVIES
Apollo 10 1/2: A Space Age Childhood
Chip 'n Dale: Rescue Rangers
Puss in Boots: The Last Wish
The Sea Beast
Turning Red
10 MORE TANTALIZING HORROR MOVIES
Bodies Bodies Bodies
Fresh
Men
The Menu
Nanny
Pearl
Resurrection
Speak No Evil
Violent Night
X
Michael Snyder is a print and broadcast journalist who covers pop culture on The Mark Thompson Show, via YouTube, and on Michael Snyder's Culture Blast, via GABNet.net, Roku, and iTunes. You can follow Michael on Twitter: @cultureblaster.