WORK IT OFF
Here in Fog City, there's no snow, which means you can't rationalize the overeating you did in December by promising to work it off shoveling the driveway in January. Pilates ProWorks is rolling out the 40Works class, which the company calls "your (bullet train) ticket to a sleeker physique." As the name suggests, it's a 40-minute high energy, high-speed class designed to burn fat fast. Find out more at Pilates ProWorks' Marina location at 2238 Union Street or online at www.pilatesproworks.com/ sf-marina.
LASHFULLY YOURS
Union Street features one of just four locations of Lashfully, a business devoted to eyelash extensions that has grown as fast as, well, extended eyelashes; the other three locations are in Walnut Creek, Beverly Hills, and Newport Beach. The company is now rolling out its latest offering, the Lashfully Lash Growth Serum, which sounds like an element from a movie thriller but is in fact a scientifically formulated product for generating new eyelash growth. Stop in at 1954 Union Street to see the new product or to meet the business' owners, Liv Contreras and Matana.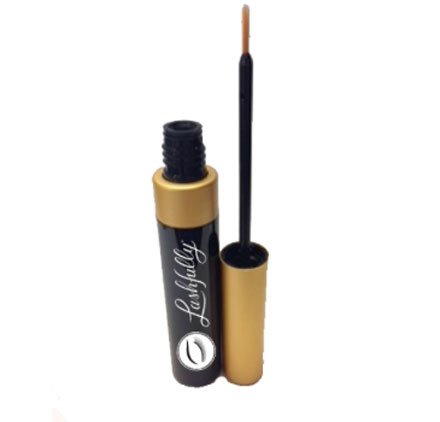 GREEN TWIG'S NEW GIG
Green Twig Salon has opened its second location, snapping up the spot at 2263 Union Street. Like its first location in Noe Valley, Union's Green Twig is an Aveda concept salon featuring a complete line of hair, skin and body products. Need high-lights or is it time to get a new supply of Aveda shampoo? They'll be happy to help you out at their new store.
AESOP'S SKIN AND BODY CARE OPENS ON CHESTNUT STREET
Aesop's new store at 2146 Chestnut Street is open ­— and it's just in time to provide help for the challenges of winter skin care. The Marina's Aesop site, the latest location for the Melbourne, Australia-based skin, hair, and body care products retailer, is featuring its Skin Care+ line of products that hydrate, protect and soothe the skin.
If you like beautiful wood walls and clean lines, you'll like the Aesop store on Chestnut. Located in a former warehouse, the store was created with Boston architects NADAAA. It features walnut panels lining a double-height room, and a concrete slab was reused (after it was uncovered from layers of built-up flooring), creating a clear link back to the warehouse origins of the space. NADAAA also designed Aesop's store on Fillmore Street, featuring a signature wall of wooden boxes.
MEXICAN MUSEUM LAYS FOUNDATION FOR MOVE
The Mexican Museum, currently located at Fort Mason, is establishing a solid foundation organizationally for its next act, which will involve establishing a literal foundation with a brand-new home at 706 Mission Street. The 38-year-old institution has created an Investment Advisory Committee, which is chaired by a board member of the museum and a Mexico City attorney, Luis Ortiz Hidalgo. Other members include investment, legal, and business experts from across the country, including Wall Street and the Federal Reserve Bank in Chicago.
The Mexican Museum, which is an affiliate of the Smithsonian Institution, showcases more than 14,000 objects of Mexican, Mexican-American, Chicano, Latin American, and Latino art, culture, and heritage. The construction of its new permanent home is expected to be complete in 2018. If you want to visit their current site before they move downtown, you can find them at Fort Mason Center, Building D, or online at www.mexicanmuseum.org.
AIRBNB FOR YOUR BOAT
Don't tell Donald Trump, but you no longer need to own anything, except perhaps a mobile computer. You can buy a car ride from a car owner, you can rent someone else's home when they're not using it, and you can even get a ticket for unused seats on expensive private jets. This sort of peer-to-peer, on-demand service continues to find new applications. Here in the Marina, you're probably looking around at all those boats at the docks and thinking, "I wonder what they're doing when they're not being used."
Well, you won't be the first one. San Francisco-based Boatbound has beaten you to the punch. Boat owners are able to make use of what Boatbound calls its "pier-to-pier" service: They can rent their own boats to prescreened renters during the times of the year ­— for most owners, this is most of the year — when the owner is not using the boat. The boat owner brings in some welcome new revenue, and boatless boat lovers are able to get out on the water in an accessible and affordable manner. Learn more at www.boatbound.com.