Despite pandemic-mandated obstacles such as theater closures and postponed blockbusters, there were some excellent movies released in 2020. Here are 10 of my English language favorites in alphabetical order, with choice foreign, documentary, and miscellaneous selections listed in the online version of this column.
'THE ASSISTANT'
Despite its minimal budget, Kitty Green's peek at the workday of a young woman in an entry-level position with a high-powered New York City-based entertainment firm has teeth. It's a scathing "Me Too" era up-close-and-personal examination of offhand sexual harassment and the sort of be-glad-that-you're-even-here attitudes you can find at a job that's coveted by many.
Julia Garner is fantastic as Jane — a recent college grad who aspires to be a producer. As such, she's supposed to quietly accept whatever demeaning treatment is required at the office, particularly the distinctly Harvey Weinstein-like behavior of her boss and the diffidence of his enablers. Tightly written and directed by Green, it's a short, sharp jab at an abusive, oppressive circumstance predicated on sex and gender.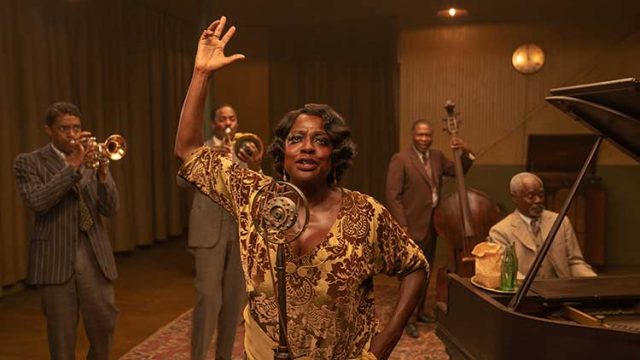 'MA RAINEY'S BLACK BOTTOM'
This screen adaptation of playwright August Wilson's award-winning period drama, primarily set at a recording session in 1927 Chicago, crackles with righteous anger and shimmies with vintage musical motifs as it depicts the tension between a legendary blues singer, the members of her band, and the white manager and record company owner trying to cut some tracks. But most of all, it's a showcase for brilliant performances by two actors at the top of their respective games: Viola Davis as Ma Rainey, historically known as the Mother of the Blues, and, in his last screen role, the late Chadwick Boseman as a talented, arrogant trumpet player with a tragic back story and a yen for solo stardom.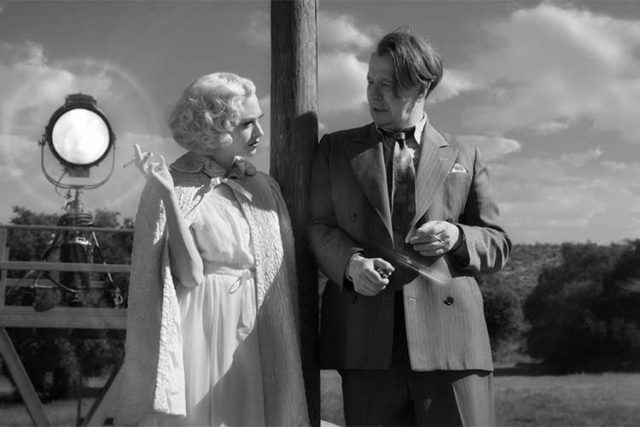 'MANK'
Directed by David Fincher, Mank offers many pleasures, led by Gary Oldman's grand performance as the title character: the immensely witty, talented, alcohol-pickled, real-life screenwriter Herman J. Mankiewicz (nicknamed Mank). This gorgeous, glistening black-and-white pastiche tells the story of Mank's legendary struggle to crank out the script for the now-exalted 1941 Orson Welles masterwork Citizen Kane on a tight deadline while Mank was laid up with a broken leg in a desert bungalow. There are copious flashbacks to his early 1930s career on the studio lots and his friendship with wealthy, powerful media magnate William Randolph Hearst (Charles Dance) — the inspiration for Citizen Kane — and Hearst's exuberant wife, the actress Marion Davies (an adorable, sympathetic Amanda Seyfried), and more. Fincher offers a lot of inside Hollywood material here, but for a cinephile, Mank is a heck of a meal.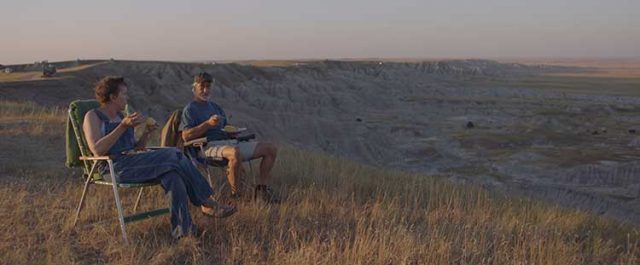 'NOMADLAND'
Filmmaker Chloe Zhao's finely tuned, deeply affecting 2017 movie The Rider was no fluke. She's followed it up with the poignant odyssey of a tough, taciturn older woman who decided to simply travel the heartland in her modest van and take on a series of seasonal jobs after the death of her husband. Frances McDormand is absolutely riveting as the decidedly unglamorous nomad Fern whose social interactions generally revolve around some familiar fellow travelers she regularly encounters on the road and other random freebooters who have refrained from settling down. David Strathairn, playing a senior motor home owner with a yen for Fern, is the only recognizable face in the cast, which seems to be made up of many actual nomads that Zhao has recruited to bring gritty reality to the way of life that Fern has chosen.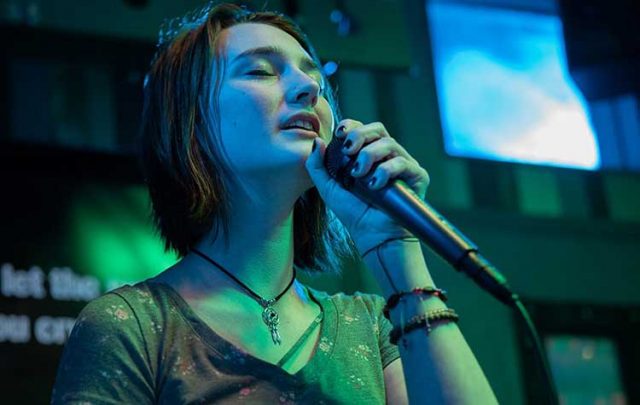 'NEVER RARELY SOMETIMES ALWAYS'
Shot in naturalistic documentary style, Never Rarely Sometimes Always gets close and sometimes uncomfortably personal with the painful journey undertaken by Autumn, a teenage girl from small-town Pennsylvania whose life and plans are going to be derailed by an unwanted pregnancy. She can't get an abortion close to home and needs to head out on the down-low with her cousin Skylar to New York City where the two girls encounter various challenges that are harrowing in the most intimate of ways. Sidney Flanigan and Talia Ryder — the young actresses playing Autumn and Skylar, respectively — are truly wonderful. They thrive under the gentle direction of Eliza Hittman who also wrote the brutally honest script. The result is a jewel of a movie that will leave you gutted.
'PROMISING YOUNG WOMAN'
Anchored by a complex, seductive and unsettling turn by Carey Mulligan, Promising Young Woman — a thoroughly assured first feature from screenwriter-director Emerald Fennell — is a darkly comic examination of the damage wrought by toxic masculinity. An assault on her best friend and fellow medical student causes Mulligan's character, Cassie, to drop out of school and sends her on a crusade to exact payback and redress the power balance between men and women, unbeknownst to her parents and her boss at the coffee shop where she now works. Mulligan's star turn here shows that she has made good on the promise of her work in the period coming-of-age comedy An Education.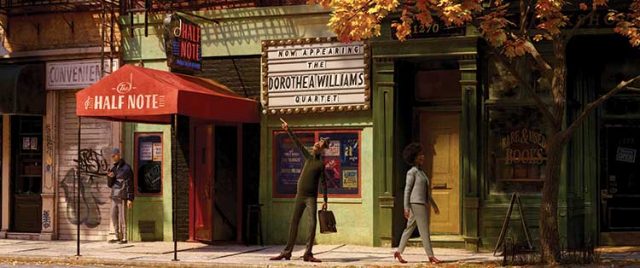 'SOUL'
Pixar's latest animated delight is among the studio's best — ambitious, beautifully rendered, and getting all metaphysical with the story of Joe, a genial public-school music teacher (voiced by Jamie Foxx) on the verge of realizing his dream to play piano with a renowned jazz combo. Alas, he succumbs to an accident and his spirit is heaven-bound until it falls into a limbo-like way station for souls who have yet to be born. There, he meets a recalcitrant soul (voiced by Tina Fey) who fears the challenges of life, and they become reluctant partners in Joe's attempt to revive his body back on Earth. Jammed with great music from Jon Batiste and directed by Pete Doctor of Inside Out, Up and Finding Nemo renown, Soul is a sweet and soulful ride into one man's psyche … and beyond.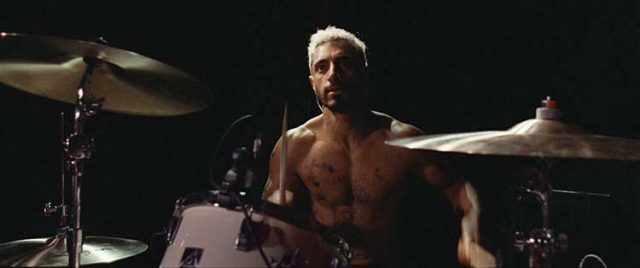 'SOUND OF METAL'
Powerful, disturbing, heartbreaking and driven by Riz Ahmed's shattering lead performance, Sound of Metal is about a rock-'n'-roller's nightmare. Ahmed, best-known as the lead in the provocative miniseries The Night of …, is Ruben — a drummer in an arty noise-metal duo with his guitar-playing girlfriend Lou (Olivia Cooke) who handles the vocal screeches. One morning during a tour of the heartland, Ruben wakes up in their trailer, and the buzzing he's been experiencing in his ears turns into garbled distortion then rapidly degenerates into calamitous hearing loss. Not only does this impact his livelihood, it also plays havoc with the Ruben-Lulu relationship, which has been one of mutual support for years, helping both of them cope with addiction. Now, Ruben needs to confront the challenge of losing his hearing, investigate solutions, and somehow figure out a way to keep his professional life and his love life together.
'THE VAST OF NIGHT'
An elegant and minimalist take on the traditional 1950s sci-fi alien invasion movie, The Vast of Night is an impressive feat accomplished by director and co-screenwriter Andrew Patterson with some creative twists and uneasy moments that elevate the genre.
Set in a small New Mexico town, the tale moves like a sleek cat from location to location — a high school gym, the town switchboard, a bare-bones radio station, and so on — as the camera follows Everett (Jake Horowitz), a young, ambitious local D.J., and his teen sidekick Fay (Sierra McCormick), a science-minded high school girl who works an evening shift as the local telephone operator. When a strange noise starts to interrupt telephone service and radio signals in the area, the duo tries to figure out what's what, and they find themselves caught up in something potentially massive.
'WORKING MAN'
Moved by the tragedy of factory closings in the heartland, writer-director Robert Jury made a potent and damning dramatization of how corporate America's obsession with the bottom line and disregard for the plight of the dedicated working-class has hollowed out parts of the country and stolen lifeblood and purpose from so many.
Peter Gerety is tragic and touching as Allery — an elderly worker at a Midwestern plastics plant who, along with the rest of staff, is given walking papers when the factory where he's toiled much of his life closes. Allery is so wedded to his job and so unable to confront family problems that he continues to put on his work clothes, pack a lunch and sneaks alone into the abandoned plant where he looks for jobs he can do to busy himself. His wife, played by Talia Shire, is beside herself, but can't bring herself to stop what appears to her to be a charade — until another fired worker decides to join Allery in his quixotic endeavor.
FIVE DARING DOCUMENTARIES
House of Cardin
Red Penguins
The Social Dilemma
#Unfit: The Psychology of Donald Trump
Wig
SEVEN SONOROUS MUSIC DOCUMENTARIES
The Bee Gees: How Can You Mend a Broken Heart
Bruce Springsteen's Letter To You
Ella Fitzgerald: Just One of Those Things
The Go-Go's
Laurel Canyon
Once Were Brothers: Robbie Robertson and The Band
Zappa
SEVEN FANTASTIC FOREIGN LANGUAGE FILMS
Bacurau
Beanpole
Buoyancy
Deerskin
Martin Eden
The Truth
Young Ahmed
TEN MISCELLANEOUS MOVIE TREATS
Beats
Borat Subsequent Moviefilm
Buffaloed
David Byrne's American Utopia
Extra Ordinary
Guns Akimbo
I Used To Go Here
Lupin Iii: The First
Palm Springs
Sputnik
Michael Snyder is a print and broadcast journalist who covers pop culture on Michael Snyder's Culture Blast, via GABNet.net, Roku, Spotify, and YouTube, and The Mark Thompson Show on KGO radio. You can follow Michael on Twitter: @cultureblaster.