Regardless of gender, it isn't easy being a pioneer, and historically, it's been even tougher for women to blaze new paths in fields long dominated by men. Now, decades after the feminist movement brought the battle for women's rights into the mainstream, things appear to be genuinely changing for the better. Old biases and systemic male chauvinism seem to be falling by the wayside in civilized circles, even if there's more true equality and respect to be achieved. That being the case, it's rather serendipitous to see a pair of new movies that illustrate the struggle for female empowerment in two radically different milieus, and — Minerva be praised — they are both directed by women.
'RADIOACTIVE'
For the most part, Radioactive is a scrupulously produced period bio-pic about Marie Curie that reveals crucial moments in her life as a revolutionary anomaly — a female scientist, specifically a physicist and chemist, in the 19th century. The Polish-born Parisian-dwelling Madame Curie, played as sturdy and determined by British actress Rosamund Pike (Gone Girl, Jack Reacher), was under constant pressure, despite the love and unwavering support of her husband and fellow scientist Pierre Curie (Sam Riley). Then, Pierre met an untimely demise, shattering Marie Curie and leaving their two daughters fatherless.
Belittled by colleagues as the only woman among them, Curie soldiered on. The fact that the Curies proved the existence of what Marie Curie named "radioactivity," sharing a Nobel Prize for their achievement, didn't change the disdain that was shown to her by the scientific community until her later years, and it certainly didn't ease her pain at the loss of her husband. Nonetheless, she was the first woman to win a Nobel Prize, and the first person and only woman to win two of them. So she continued her research in radiation and its possible medical applications while employed as the first woman to be a professor at the University of Paris — always at the forefront.
But Radioactive goes beyond simply depicting Curie's career highlights, her tragedies and triumphs, as director Marjane Satrapi occasionally jumps forward to a handful of significant moments during the past 100-plus years that were impacted by Curie's discoveries, for better or worse. The long view contextualizes Madame Curie's contributions to our understanding of how the universe functions while showing how one woman's intellect and drive can change the world.
Radioactive is available on Amazon Prime Video.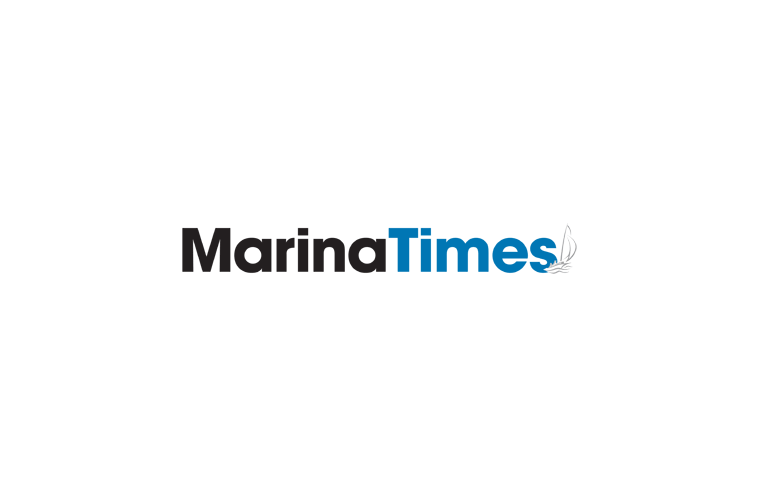 'THE GO-GO'S'
The Go-Go's is a thoroughly engaging documentary about the buoyant female rock quintet of the same name, examining their emergence from the Los Angeles punk scene in the late 1970s; their shift into winsome, energetic pop-rock mode after a couple of personnel changes; and their stunning leap to the top of the charts in 1981 with their debut album Beauty and the Beat. A couple of albums later, they would splinter and break up over business and personal issues. They did reunite for one more collection of new recordings in 2001, but to this day, they are still the first and only all-woman band to record an album of their own compositions, while playing all the instruments themselves, and have it reach the number one slot on Billboard's album charts. That's indicative of how boundary-busting they were — and remain.
Director Alison Ellwood takes a straightforward approach to examining the who, how, and why of the Go-Go's, their achievements, and the pitfalls of their journey. She also covers their eventual reconciliation that has resulted in reunion shows, the production of a jukebox musical (Head Over Heels) using a number of their songs, and the recording of a spiffy new track, "Club Zero." As one might expect, The Go-Go's makes use of archival concert and studio footage, audio demos, and even some lively animated segues.
Other than the ensemble's lively, ever-infectious tunes ("We Got the Beat," "Our Lips Are Sealed," "Vacation," and others), the documentary's greatest asset is a series of candid interviews — vintage and current — with the core band members (singer Belinda Carlisle, rhythm guitarist Jane Wiedlin, lead guitarist Charlotte Caffey, bassist Kathy Valentine, and drummer Gina Schock); the two original Go-Go's (bassist Margot Olavarria and drummer Elissa Bello) who were left by the wayside; the female manager who initially fostered them; allies in the business; and a handful of peers. These on-screen conversations let us in on the struggle a gang of upstarts faced in an industry that questioned their musical skills and, after realizing that the group made catchy, marketable music, tried to use their sexuality to sell more product — to the dismay of the Go-Go's themselves.
It seems that Ellwood has a serious affinity for Los Angeles-area musicians and their stories, having already done a solid job on History of the Eagles, a two-part 2013 TV documentary about the SoCal country-rock superstars, and this year's Laurel Canyon, an impressive, impressionistic two-part depiction of the music scene that bloomed during the late 1960s and early 1970s in that sylvan, Hollywood-adjacent neighborhood. With The Go-Go's, she travels a little further down the timeline, and comes up with a tale of success that has particular relevance today when sisters are doin' it for themselves more and more and still have to push a little harder than their male contemporaries.
The Go-Go's is available on Showtime.
Michael Snyder is a print and broadcast journalist who covers pop culture on Michael Snyder's Culture Blast, via GABnet.net, Roku, Spotify, and YouTube, and The Mark Thompson Show on KGO radio. You can follow Michael on Twitter: @cultureblaster.