As you make plans for a holiday getaway, remember: Monterey is just over a two-hour drive south. For those with an appetite for wine tasting and gastronomic treasures, it's time to get going.
Don't dismiss Monterey's Cannery Row out of hand as too touristy. The area is steeped in history as the epicenter of Steinbeck country. It's the ideal place to jumpstart the fun.
Recently, my husband and I made the trip — staying in a unique inn and enjoying the verdant region with knockout views.
STAY
We settled into the Old Monterey Inn, a Tudor manor house dating from 1929. The landscaped gardens sit on over an acre and burst with azaleas, digitalis, and rhododendron (in season), as well as cedar, oak, redwood, and Monterey pine trees. The real pleasures are in the details: gourmet breakfast in the intimate dining room; warm cookies midday; wine and hors d'oeuvres in the living room by the fire late afternoon; and tawny port available all day long.
Our main-house suite was the original master with its walk-in mahogany closet. The room is replete with a hand-carved feather bed, fireplace, and bay windows overlooking the garden. There's also a separate sitting room, spacious dressing area, and soaking tub.
The inn is conveniently located near downtown, Cannery Row, Pacific Grove, and Carmel. Don't miss this boutique beauty (800-350-2344, oldmontereyinn.com).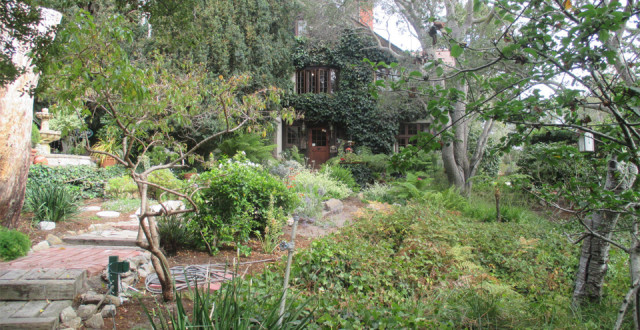 PLAY & SHOP
A stroll along Cannery Row (canneryrow.com) provides a taste of history, science, food and of course, wine. Along the way, find buildings and memorials to the heyday of the fish-canning industry (captured in Steinbeck's novel Cannery Row) — all the while taking in the stunning Monterey Bay National Marine Sanctuary. You'll explore diverse wildlife (34 species of marine mammals are found here), as well as an active scene of kayakers, stand-up paddle boarders, and boaters.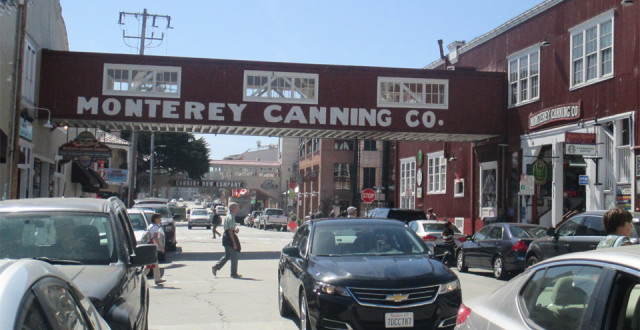 First up was the Monterey Bay Aquarium. This popular attraction inspires ocean conservation through exciting exhibits of sea life, many of them interactive. From sharks to jelly fish, sea turtles to penguins, there is much to discover. Mission to the Deep, a new permanent exhibit, invites visitors to go on a virtual deep-sea dive.
When it comes to protecting the environment, the Monterey Bay Aquarium helps lead the charge. Their Seafood Watch program targets consumers, retailers, and restaurateurs with the tools they need to make informed choices about sustainable seafood (831-648-4800, montereybayaquarium.org).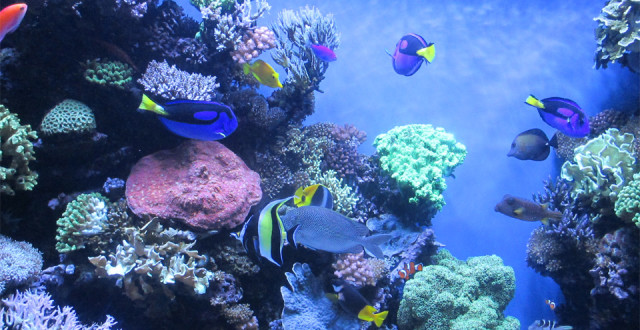 Afterward, we set out on our own wine walk to nearby tasting rooms. At A Taste of Monterey (the 1900s building is a restored sardine factory), you can sample a great selection of local wines (more than 90 wineries represented) in a prime second floor location over the water with great views of Monterey Bay.
Choose from flights at the bar or at window-side tables where you can order from a bistro menu. The selection changes monthly, but when we were there, we especially liked the 2010 Paraiso Vineyards Faite Santa Lucia Highlands Pinot Noir and the 2010 Scheid Cabernet Sauvignon (831-656-5446, atasteofmonterey.com/).
Next up was Carmel Ridge Winery, on the first floor of the same building, with a bird's-eye view of a bustling piazza and the bay. Their grapes are dry farmed in Carmel Valley. Sit at the bar and enjoy tastes of several wines including these favorites: The 2012 Carmel Ridge Merlot Tempranillo blend and the 2012 Carmel Ridge Moscato (831-324-0035, carmelridgewinery.com).
A block up from Cannery Row, don't miss Pierce Ranch Vineyards. The grapes are grown in the San Antonio Valley AVA in southern Monterey County and their focus is Portuguese and Spanish varietals. In addition, Cabernet Sauvignon, Petite Sirah, and Zinfandel add to their interesting selection of wines. Their cozy cottage/tasting room with front porch is a great place to sample wine. Especially noteworthy: 2013 Verdelho, the 2010 Tinto Cão, and the 2012 Tempranillo (831-372-8900, piercevineyards.com).
Monterey's Tasty Olive Bar delivers on the promise of taste: Sample more than 70 olive oils and balsamic vinegars from around the world. Also find creative gifts (831-242-8900, montereystastyolivebar.com/).
DINE
In the morning, we ate in the Old Monterey Inn's cozy dining room (weather permitting, you can sit in the garden), and indulged in a strawberry and yogurt parfait with house-made granola and Orange blossom French toast rolled and baked in corn flake crumbs drizzled with the special house orange marmalade syrup (800-350-2344, oldmontereyinn.com).
For lunch, we tried Cindy's Waterfront, serving up fresh, local, and sustainable creations from chef Cindy Pawlcyn. Located inside the aquarium, every seat has bay views — all the better because with the binoculars and a "Who's in the Bay" guide at each table, you'll see everything up close and personal.
When we were there, the seasonal menu featured juicy head-on prawns with a spicy cocktail sauce, heirloom tomato and watermelon salad with Point Reyes blue cheese, and succulent Monterey Bay rock cod tacos served with a cumin and lime coleslaw. The campfire pie delivers on being big and gooey (831-648-4870, montereybayaquarium.org/visit/dining).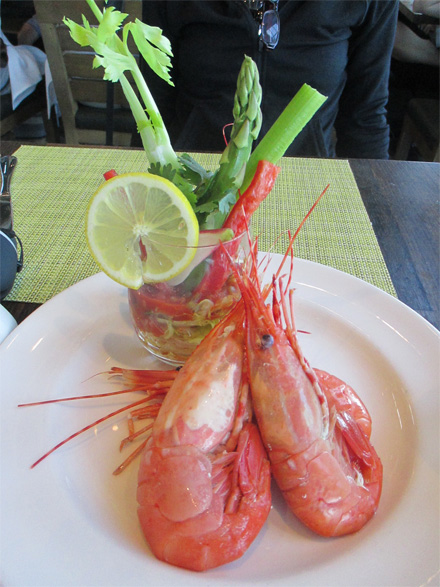 Restaurant 1833 is ensconced in an 1840s adobe building that retains its original charm. Outside, an enormous oak tree (over a century old) stands tall over multiple fire pits and seating areas. Inside, there's a cozy library, stylish bar, and main seating area downstairs and intimate dining and party areas in the converted rooms upstairs. The dining room boasts an exposed beamed ceiling, large comfortable chairs, wood tables, and big-pane windows.
The menu changes with what's in the markets, and the night we visited we started with corn chowder with espelette pepper and lime and tender wood-fired octopus. Next up were the seared yellowfish tuna in a curried broth with mashed yellow squash and zucchini and merguez, delicious grilled, spicy North African lamb sausage. Creative desserts, artisan cocktails, and an international wine list complete the dining experience (831-643-1833, restaurant1833.com/).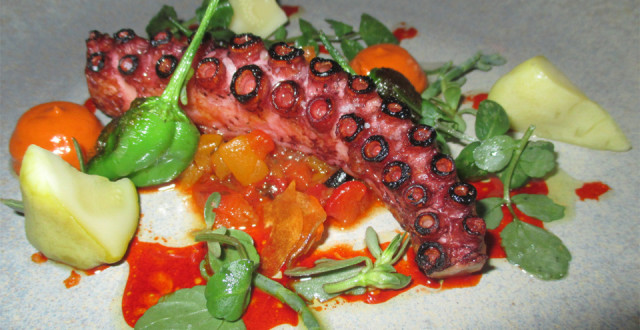 OTHER ESSENTIALS
Special Events: Christmas at the Inns (Pacific Grove, Dec. 1-2, pacificgrove.org/events/chamber-events/christmas-at-the-inns/222); 14th Annual Parade of Lights (Monterey, Dec. 3), Brighten the Harbor Boat Parade (Monterey, Dec. 7) and all tree lighting events: seemonterey.com/events/holiday-events/christmas/
Monterey Visitors Bureau: seemonterey.com