In Southern Italy, where my grandfather was born, they celebrate La Vigilia in anticipation of the midnight birth of the baby Jesus. It was first introduced to America in the late 1800s in New York's Little Italy, where my grandparents lived upon their arrival. Now known as the Feast of the Seven Fishes, it's part of the Italian-American Christmas Eve, usually a day of abstinence from eating meat. When we celebrated back East, it was a grand day filled with some of my favorite seafood dishes, many common only in New York or New England. Federal Hill, where my grandparents later settled, is the epicenter of Italian American culture in Rhode Island — the smallest state in the country, it also has the largest population of Italians per capita. Because my grandfather was a fisherman, I loved joining him to pull up his lobster traps and go clamming along the shore. Our early morning bounty would lead to stuffed quahogs, baked stuffed lobster, sea urchin with linguini, and cherrystones on the half shell.
As I got older, my family celebrated Christmas more at our home in Sunnyvale, Calif. I was an only child, so Christmas Eve was a small affair with my parents and my boyfriend, Robert, who was Jewish (I would also celebrate Hannukah with his family). My mother would scale down the feast to include three or four of our favorites. This year, as families are sticking to smaller gatherings due to the pandemic, the scaled-down menu seems particularly appropriate.
Baked stuffed shrimp is a New England staple rarely seen anywhere else, but it's a simple dish I make often. My mom's "clam chowda" is Rhode Island-style, thickened with potatoes rather than flour in a clear broth that allows the clams to shine in all their briny glory. For my mom's delicious crab arancini recipe — crunchy outside, creamy inside rice and crab balls — visit our website at marinatimes.com.
New England Baked Stuffed Shrimp
1 pound fresh jumbo shrimp (U-12
or largest you can find)
1 tablespoon butter
¼ cup sherry or dry white wine
3 large garlic cloves, minced
1 small shallot (or ¼ small onion), minced
35 Ritz crackers (1 sleeve), crushed into crumbs
4 tablespoons butter, melted
4–5 chives (or green onion tops), minced
¼ cup minced fresh Italian parsley
Dash of celery salt (optional)
Melted butter for dipping
Position oven rack to the middle position and preheat oven to 375 degrees. Line a rimmed baking sheet with foil and lightly spray with nonstick cooking spray.
First, pull the legs off from the shrimp and then peel off the shell, leaving the tail. Butterfly the shrimp by running the knife down the back but not all the way through the flesh, cleaning it as you go, then press the opened shrimp flat on the baking sheet with the tail pointing upward.
In a small skillet melt butter over medium heat. Add sherry, garlic, and shallot; stir constantly for 3–4 minutes. In a bowl, add the shallot mixture to the crushed Ritz crackers and stir until combined. Salt and pepper to taste. The mixture should not be wet but should stick together when pressed between your fingers. Use a tablespoon to scoop the stuffing into a mound on the flat part of the shrimp. Repeat with the remaining shrimp.
Bake for 20 minutes, or until the shrimp are pink and the stuffing is golden brown. Top with a sprinkle of fresh chives and fresh parsley, and a dash of celery salt. Serve with melted butter for dipping.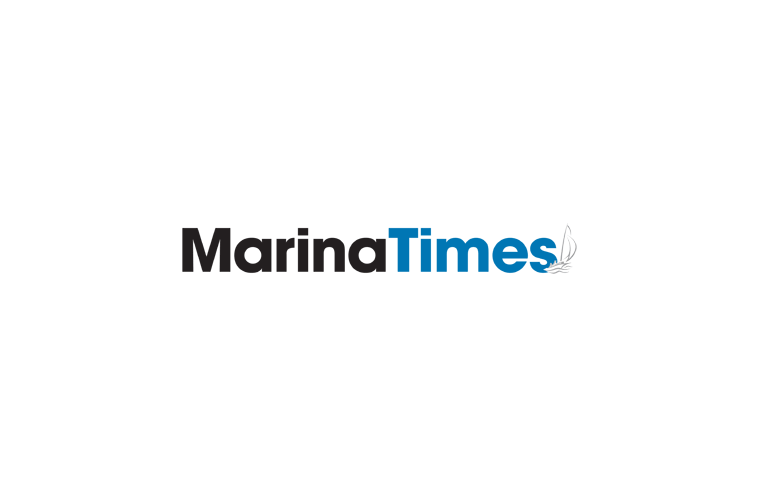 Rhode Island Clear Broth 'Clam Chowda'
12–20 littleneck or cherrystone clams in the shell (get more if clams are small or you like a lot of clams like I do)
3 6½-ounce cans good quality chopped
clams, drained, juice reserved
1 bottle good quality clam juice
4 tablespoons unsalted butter, divided
½ cup Spanish (yellow) onions, diced
into ¼-inch pieces
½ cup celery, diced into ¼-inch pieces
½ teaspoon white pepper
¼ teaspoon Old Bay seasoning
(optional)
1 teaspoon Worcestershire sauce
1 bay leaf
4-5 medium russet potatoes, peeled and
chopped into 1-inch pieces
½ cup half-and-half or whole milk
(optional)
¼ cup minced fresh Italian parsley
Salt and pepper to taste
Scrub fresh clams and rinse under cold running water to remove remaining sand or grit. Discard any that are not tightly closed.
Drain canned clam juice into a large measuring cup and reserve clams in a large bowl. Put fresh clams, juice from canned clams, and bottled clam juice in a large pot and cover with 4 cups of water. Bring to a simmer over medium-high heat. Cover the pot and cook just until the clams open, about 5 minutes. Remove clams to a bowl and set aside to cool.
Strain the broth infusion through a fine mesh sieve or cheesecloth to remove any sand that settles at the bottom. Return broth to the pot, cover, and place over low heat.
Add 2 tablespoons butter to a medium skillet over medium-low heat. When butter sizzles, add onion and celery, and sauté until soft, about 8 to 10 minutes, stirring occasionally. Add white pepper, Old Bay, Worcestershire sauce, and bay leaf.
Meanwhile, peel and cut the potatoes.
When the onions and celery are cooked, scrape into the clam broth. Bring the broth to a gentle boil over medium-high heat and add the potatoes. Cover and simmer until very tender, about 15–20 minutes, stirring occasionally.
Meanwhile, remove fresh clams from shells and roughly chop. Add to bowl with reserved canned chopped clams.
Turn off heat and add half-and-half (if using). Add clams, fresh parsley (reserve a bit for garnish), and remaining 2 tablespoons of butter; stir until butter is melted and top of chowder has a golden sheen. Add salt and pepper. Ladle into soup bowls, sprinkle with remaining fresh parsley, and serve. Refrigerate remainder — like most chowders, it's better the next day!
Crab Arancini
For the risotto
2 tablespoons extra-virgin olive oil
2 tablespoons unsalted butter, at room temperature
2 shallots (or 1 small onion), chopped
2 cloves garlic, chopped
1 teaspoon kosher salt
1 cup Arborio rice
1 cup white wine
2 cups seafood or vegetable broth
½ cup freshly grated Parmesan cheese
2 tablespoons mascarpone (or cream cheese) at room temperature
1 teaspoon grated lemon zest
2 cups fresh Dungeness crabmeat
2 tablespoons fresh chives (or green onion tops)
2 tablespoons minced fresh Italian parsley
For cooking the arancini
½ cup all-purpose flour
½ teaspoon kosher salt
2 eggs, at room temperature
1 cup panko breadcrumbs
Vegetable oil for frying
Marinara sauce, warmed, for dipping (optional)
Heat a 3½-quart Dutch oven over medium-high heat. Add the oil and butter. When the butter is melted, add the shallots and garlic; cook, stirring often with a wooden spoon, until soft and fragrant, about 2 minutes. Add the salt and the rice. Stir for 1 minute, then deglaze with the white wine. Reduce the heat to medium and simmer, stirring often, until the wine is almost fully absorbed. Add the broth, stirring often, until the rice is just tender, and liquid is absorbed, about 15 to 20 minutes.
Remove from the heat and stir in the Parmesan, mascarpone, lemon zest, crab, chives, and parsley.
Spread the risotto on a parchment-lined baking sheet, cool to room temperature, then cover with plastic wrap and refrigerate until completely chilled.
Meanwhile, prepare a breading station using three shallow bowls. Combine the flour and salt in bowl one, the eggs in bowl two, and the panko in bowl three. Using a spoon, scoop about 2 tablespoons of risotto into the palm of your hand and form it into a ball. Roll the ball in the flour, then the egg, then the panko.
Set a wire rack set over a clean sheet pan. Add enough oil to a medium sauté pan to come 2 inches up the side of the pan. Heat until the oil shimmers and bubbles gather at the base of a wooden spoon. Using a slotted spoon, gently lower the arancini into the oil. Cook in small batches until golden, turning on all sides for even browning, about 3 to 4 minutes. Remove to rack, grating fresh Parmesan over each batch while still warm. Sprinkle with fresh chives and parsley. Serve with lemon wedges and warm marinara.
Email: [email protected]