As other restaurants in the city struggle to make a go of it or shut down permanently, at least one classic Fisherman's Wharf eatery has found a winning formula: 170 years in the business, a world-renowned product, good teamwork — and a gigantic parking lot.
Although Boudin's double-decker dining hall is closed for all but takeout, with tourists only trickling in, the restaurant has managed to create a vibrant outside scene reminiscent of a Roman cafe. Nearly all 22 outside tables were occupied on a recent Friday afternoon at its new Summer Grill & Crab Fest, where a pop-up piazza has been marked off with orange metal planters and canvas patio umbrellas on a plot of land owned by the Port of San Francisco.
Executive Chef Misael Reyes has a front-row view of the catastrophe that is the San Francisco restaurant business (some of the more notable shutdowns surround Boudin's new pop up). But Reyes and crew remain busy, using a trailer-mounted wood-fired pizza oven, portable BBQ grills, and draft beer dispensers near the back entrance. The oven was ordered before the pandemic hit, aimed at on-site cooking in Wine Country. It arrived the same week the city began its shutdown. Now, the crew has pivoted — and we have the chance to enjoy roasted crab, grilled salmon, and BBQ pork while dining al fresco near the waterfront.
Reyes gives most of the credit to Boudin's veteran staff for coming up with this new concept. "It's challenging right now," he said, an understatement for sure. "We have a good team that has come together like family. We all do what we can to make everything work in times like these."
THE FOOD
Tourists may have disappeared, but the lack of the usual trinket-seeking out-of-towners and traffic jams has opened the way for more and more locals desperate for some good food. Boudin's offers fresh summer fare — all made from scratch.
You can still get the classic San Francisco combo of fresh-baked sourdough bread and Dungeness crab. The cracked crab, served chilled, has been brined for at least 24 hours, then dished out with olive oil, balsamic vinegar, onions, shallots, and black pepper. Reyes credited Lou Giraudo, chairman of Andre Boudin Bakeries, for passing along his original recipe and other crab secrets like a father to his son.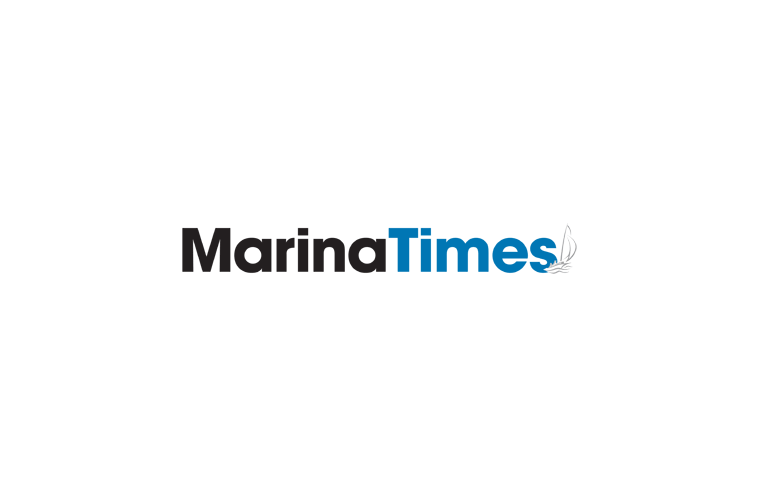 During my visit, I sampled the grilled salmon and chicken, each plate adorned with Boudin's iconic sourdough bread. Master baker Fernando Padilla's repertoire never disappoints. He's had 30 years to hone his skills. There are sourdough bread chunks, sourdough bowls, sourdough rolls, sourdough pizza crust, and even sourdough tortillas. The Boudin "mother dough" has been seducing people in San Francisco since the Gold Rush, some say in part thanks to the gustatory effects of the foggy breeze at the pier.
You can also order crisp salads of romaine or arugula mixed with heirloom tomato pieces, fresh basil, fava beans, shaved parmesan and house-made white balsamic vinaigrette.
I just had to try all the specialty cocktails, to salve my distress from social distancing. There are currently three: the Pain Killer (akin to a piña colada, my favorite), the Bistro Margarita, and Tito's Lavender Lemonade.
While the menu is succinct, there's enough there to keep you coming back, and as Reyes said to me, "Follow the smell. People love BBQ." They make their own BBQ sauce, too.
Boudin's staff from the chef to the busser were inviting, friendly and eager to make the dining experience fun. I was confident that Covid-19 precautions were carefully followed — everyone wore clean masks and gloves, I saw plenty of cleaning going on, and the food was served on compostable plates accompanied by prewrapped utensils and napkins.
If you're like I am, you might resist going to one of the most touristy areas of the city. Allow me to advise you to dump that notion. Now's your chance to rediscover why millions of people flock to Fisherman's Wharf — an unexpected surprise of being hit by a volatile virus.
It's a cool scene at Boudin's pop up, albeit not quite the "waterfront" dining experience touted by the restaurant's P.R. firm (the seawall is a hundred feet away). You get to eat the best bread and crab in the world — or wood-fired pizza — gazing at the San Francisco bay while sipping loaded lavender lemonade. You'll hardly notice that you're sitting in a parking lot.
I recommend planning ahead for your visit to Boudin's. And not just to be sure you get a table. Bring layers. I noticed at the end of my meal that the melted butter had already congealed. Of course, I just ordered another Pain Killer, and all was well.
Boudin Summer Grill & Crab Fest: Daily 11 a.m.–6 p.m., 160 Jefferson St. (accessible via Powell and Embarcadero), 415-928-1849, boudinbakery.com Validated parking.
Kat Anderson is a 25-year Marina resident and co-owner and operator of Word. A Cafe in the Bayview District. She's a reformed lawyer, S.F. Recreation and Park commissioner, and lover of foods that can be eaten without forks. E-mail: [email protected]