Times are tough for restaurants. Like trying-to-chew-shoe-leather tough. Industry watchers speculate that more than half of San Francisco's restaurants may permanently close. I speculate that more than half our Marina restaurants will survive because their owners are the best of the best.
Our restaurateurs are finding creative ways to cope. I call it the Big Pivot. Anything goes to attract business. Just patrol Chestnut Street and its side streets. The spectacles are everywhere: banners, signs, strings of lights, loud music, rope lines, patio tables, heaters, artificial turf, handsomely painted railings, and clusters of people showing off the latest mask fad. It's like a safari for humans, and we all want to see what they're eating.
Thanks to the city's Shared Spaces program that grants free sidewalk and parking space permits to businesses through the year, restaurants are racing to craft wooden floors and partitions outside. I call these Dining Decks. Christina Tan of Dragon Well captured it best: "We're building our restaurants all over again, outside."
SHARING GOOD VIBES
Admittedly, I gravitate toward the most tricked out Dining Decks. They appeal to my childhood love of forts. Who wouldn't want to conspiratorially sip a margarita in a corner of plywood walls painted with charming colors complete with segregated eating stalls to protect me from invisible harms? I'm the queen of my table. It's good to be the queen.
The two eateries to adapt most swiftly post-shutdown were Tacolicious and Delarosa. Tacolicious staffers grabbed towels and sanitizer and cleaned the windows until they sparkled. Then they set out bins and boxes of beautiful avocados, onions, mushrooms, cilantro bunches, and cups of seasoned meats. Everything was freely given. It was just going to waste because the kitchen was closed, I was told, so why not share with our beloved locals?
Back home, as I ate a Tacolicious avocado, I felt the kind of gratitude like that for a kind neighbor. No amount of money can buy goodwill like that. Thereafter, Tacolicious was the first restaurant from which I ordered takeout. They created a DIY Taco Kit for two. Each $45 kit includes seasoned meats, beans, rice, all sorts of side veggies and sauces, and their house-made corn tortillas. Of course, their chips and salsa are the best around. Now they have outdoor dining that includes tables of all heights and beautiful palms. It's a great place to eat their signature Marina Girl Salad (which they named after me. So I say).
The next restaurant to grab me by the eyeballs and eardrums in the first days of sheltering in place was Delarosa. Staff threw open all the windows, pumped up the music volume, assembled Leaning-Tower-of-Pisa stacks of pizza boxes, and hustled around the restaurant creating good vibes. Combine all that with huge banners and signs showcasing pasta, pizza, and wine deals, and a plethora of posted instructions on lining up, ordering, and handling pens safely, and Delarosa impressed folks that Covid-19 precautions were being taken seriously. As general manager Charlie Viaud described it, Delarosa "created new regulars," with all those visuals, playful noise, and a readily apparent dedication to safety.
CHANNELING YOUR INNER CHILD
Early on, Blackwood stood out in a different way. Staff set up long tables in their tiny terra cotta courtyard and displayed possibly every single bottle of alcohol they had. I saw glass bottles filled with liquids the colors of Otter Pops. These called to my inner child. While I usually keep my drinking to colors that occur in nature, I was drawn in like everyone else. The place now hops with patrons of every age group. You must order the Millionaire's Way appetizer if you love bacon and maple syrup — two of my favorite food groups — and plenty of their "tipsy drinks," like the lychee dragon fruit cocktail in a jar. Blackwood is such a draw that you might have to run a gauntlet of small groups waiting for seats, so don your mask upon the approach.
Tipsy Pig built my first favorite Dining Deck. In a fortress of pine two-by-sixes with a crown of lights, you can enjoy chili verde enchiladas and smoky mezcal cocktails completely buffered from street traffic. I recommend the eastern corner table. Fort dining at Tipsy Pig helps me forget that San Francisco is practically a ghost town everywhere else.
PUTTIN' ON THE RITZ
Be sure also to treat yourself to elegant Dining Deck experiences at A16, Causwells, and Ristobar. A16's deck features elegant lighting, partitions between tables for private dining, and a thick grass-like turf. Their wood-fired oven continues to produce their much-loved artisan pizzas. If you order to go, get their Bottle & Box because it comes with Edaphos Sonoma Valley Barbera, which strikes just the right balance of spicy and sweet.
Bring your sketchbook when you eat at Causwells, because you'll be sitting on an art piece. Note the curved cement benches crafted in similar Art Deco style as the building that houses the restaurant. Order the smash-style Americana cheeseburger — possibly the ultimate comfort food — and you will have eaten one of the best burgers in the country. Causwells offered bags of Bayview Pasta flour when it was difficult to find during the first weeks of sheltering in place, and you can still get the flour as well as Bayview Pasta's bread flour. Causwells also uses Bayview's cornmeal and pastas — try the cornbread or the rigatoni pasta with Cajun cream sauce.
Finally, location means everything and Ristobar now has it all. Their Dining Decks are painted the same midnight blue as the façade of the building. And patio seating under an ample awning on the Scott Street side. And lovely sidewalk dining sets against the front entrance. Ristobar suffered some challenges the past two years related to mandatory earthquake retrofitting and the reality of a too-large dining room. It finally reopened in December. Then, the pandemic shutdown in March. Gary Rulli, a San Francisco native, sighed, "Yeah, I'm not really sure why I'm still doing this. I just really love my city." The other person who really loves San Francisco is his chef, Francesco Brevetti, who will stand outside in a crisp white chef's smock and toque and tantalize you with descriptions of his rustic Italian creations. Be sure to enjoy Ristobar's daily happy hours from 3–5 p.m. You can start early, too, with Italian pastries (Rulli is an acclaimed baker) and espresso drinks.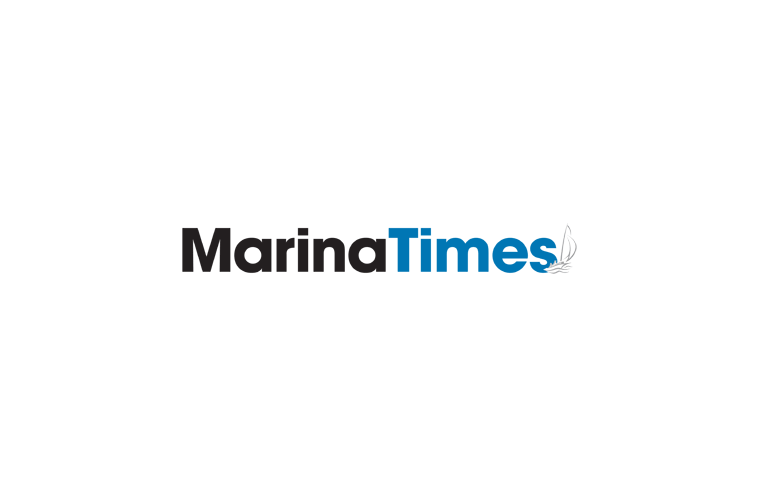 GOING EURO
My favorite part of the Big Pivot has been watching bistros create outdoor dining rooms on the street. Many roll out turf or carpeting, and decorate with delicate furniture, planters filled with colorful flowers, handsome patio heaters, and intricate metal holders for strings of lights. These are the masters of al fresco dining – the restaurateurs and chefs that hail from France and Italy. I call this Going Euro. Allow yourself to be pampered at Boho on Steiner Street and Roma Antica on Scott Street (and check out their new dining deck). These eateries offer that special brand of hospitality you'd expect from Paris or Rome — every detail has been anticipated, and is brought to you with a flourish. They have the corner on upscale comfort food. Roma Antica's eggplant parmigiana melts in your mouth. And Boho's restyled menu includes a chicken dumpling soup and the creamiest mashed potatoes I've ever found in the city. But you might want to head right to dessert at Boho. Their cakes and pastries are heavenly.
If you're looking for a wine-forward Euro experience, stroll over to Cultivar on Chestnut Street. If you play your cards right, you can grab a table on their back patio, maybe even next to the fireplace. Then check out one of their two new Pinot Noirs: the Cultivar Santa Lucia Highland (2018) and the Cultivar Anderson Valley (2017). Pair either with an appetizer and entrée of your choice. And if you join their wine club, you can get 20 percent off select items. How civilized!
THE MOM AND POPS
Before the pandemic, restaurants already were experiencing ever decreasing profit margins. Only the most facile operations were keeping the doors open, and most of the survivors are owned by restaurant groups. That is why I want to give a special plug to mom-and-pop operations — the stalwarts of our neighborhood. Maybe they aren't as flashy as some of the other places already mentioned, but they've mastered something over time that is irreplaceable: a long-term, cohesive community of owners, servers, and local patrons. In other words, the San Francisco definition of family. When that's gone, there is a deep sadness you may carry with you for a long time. For example, I still miss E'Angelo Italian Restaurant. Remember that place at 2234 Chestnut Street? Where else could you sit on the bench against the wall and chat with the entire kitchen staff while eating pasta and sauces that had been refined over decades, possibly coming from an owner's Nonna? I miss the owner, Claudio Marchesan, who would sing bits of arias while we sipped chianti and chatted with the Italian servers.
Here are two family operations I urge you to visit often — Dragon Well and Parma. Dragon Well opened in 1998 and was the best place for me to bring my toddler son and infant daughter. No one there minded that my tykes managed to get rice all over every piece of furniture. Christina Tan and Gary Tan, as Christina Tan explained, wanted to break out of the typical Chinese food mode, challenging notions of price and quality. Their food is made with high-quality ingredients and their space is clean, warm, and inviting. They already had a durable takeout business before the pandemic, so their Big Pivot has been quite stable. The Tans are enjoying creating a festive mood with their Dining Deck, and they use cute puns on their message board to let you know what's happening. Tan says she's working on revising the menu a bit. Be sure you order the walnut prawns.
And finally, Parma Restaurant on Steiner Street, which opened in 1981, is still offering time-honored recipes that include house-made lasagna — from its noodles to its béchamel sauce — a two-breasted chicken parmigiana, and its legendary garlic dip, served free with warm bread. Owner-operator Angela Elia, who took over from her father, Pietro, is flexing with the times, too. She's increased the restaurant's Instagram presence and is revamping their website. Her delivery business is growing, but she really loves to see her customers eat on-site, so she's excited about the prospect of expanding her seating capacity outside. Rumor has it that Steiner Street will be closed to through traffic after 4 p.m. most days, which will be a real game-changer for the Steiner Street businesses.
Mangia, mangia!
Kat Anderson is a 25-year Marina resident and co-owner and operator of Word. A Cafe in the Bayview District. She's a reformed lawyer, S.F. Recreation and Park commissioner, and lover of foods that can be eaten without forks. E-mail: [email protected]