Wine bars seem to be popping up all over San Francisco, following the proliferation of gourmet ice cream shops and trendy coffee spots. In a city where new eateries open almost every day, how to distinguish one from the others?
Cultivar San Francisco, which opened last May on Chestnut Street, stands out from other wine bars in that it's so much more than that. Merriam-Webster defines cultivar as "an organism and especially one of an agriculture or horticultural variety or strain originating and persistent under cultivation." And that's exactly what brother-sister team Jody Harris and Gingy Harris Gable are doing at Cultivar: cultivating a captivating combination of retail shop, restaurant, tasting room, wine club, and yes, wine bar.
A BROTHER AND SISTER REUNION
Harris and Gable are San Francisco natives who grew up visiting their grandparents, Virginia and Caspar Escher, at the family's retreat in Rutherford. There, at the 300-acre estate known as Caspar Estate, the two developed their love for the land, farming, and Napa Valley wine.
After Harris graduated from the University of Colorado, Boulder in 1977, he reestablished the 80 Mission olive trees on the family property and planted new ones, along with a 10-acre vineyard of Cabernet Sauvignon, Cabernet Franc, and Petite Verdot, using organic farming practices. At the same time, he went to work in commercial real estate and development.
Armed with a degree in art history from Colby College in Maine, Gable pursued a career in interior design, working at Barbara Scavullo Design and David Livingston before starting her own design firm, Virginia Harris Design. She brings her design chops to Cultivar along with her experience living and cooking in Italy and France.
In 2008, Harris went into the wine business full time. That year Caspar Estate had its first harvest and began to produce estate wines (wines made entirely from grapes owned by the winery and produced on its property). "Estate wines tend to be more sophisticated and more expensive than single vineyard wines, and they draw an older connoisseur," Harris says. So in 2011 Harris and Gable decided to open Cultivar Wines to offer "more approachable wine."
CULTIVAR COMES TO THE CITY
By 2015, the siblings started toying with the idea of opening a tasting room. "We looked in Yountville, St. Helena, and Napa," Harris says, "but we wanted to keep people coming back, and there were already so many tasting rooms that weren't even a part of a winery. We wanted to create a place where there was more traffic; a place that people would return to twice a month, even twice a week." And that's when they decided on the Marina as the place to open not just a tasting room but a wine bar (both Harris and Gable live in the city).
Cultivar has a sleek urban feel, with polished wood floors, a long bar and small tables running alongside the opposite side of the space. Colorful photos from the wine country cover the walls, and in the back, you can see Cultivar's impressive stock of wine. High, recessed lighting adds a pleasant glow. Harris turned to Town School classmate Stephen Sutro of Sutro Architects & Design to create the space.
The wine bar offers a carefully curated list of wines by the glass or bottle: bubbles, whites, roses, and reds, including, of course, Caspar Estate wines. But the list includes other vintages from the Napa Valley, Russian River, and some French wines as well. Bottles range from $32 to $195, and wines by the glass from $9–$20. And the knowledgeable wait staff is happy to let you taste a few wines before making a decision.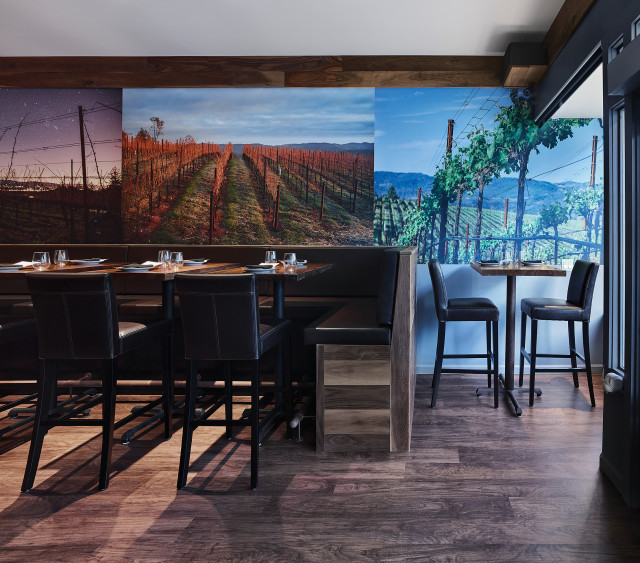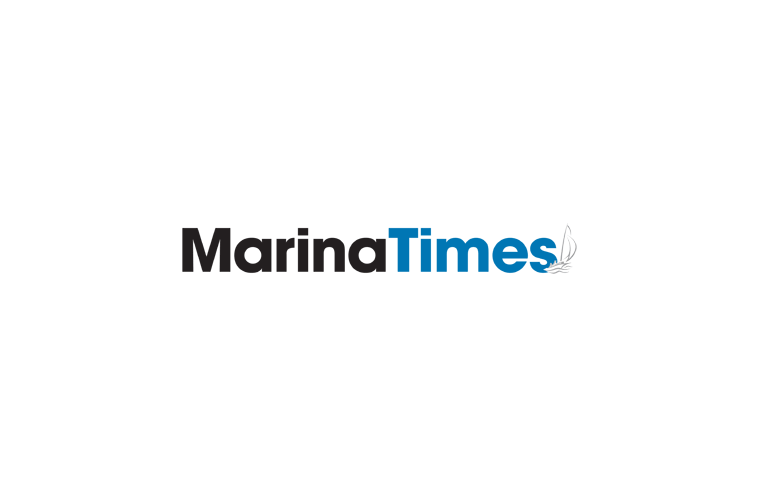 FOODIES, REJOICE!
While Harris says, "We didn't start out to open a restaurant; we want to be known for the wine first," the farm-to-table seasonally changing menu elevates Cultivar to restaurant status. Shareable plates are as simple as sriracha-spiced cashews ($6) and creamy house-made hummus ($9) to a pulled-duck sandwich with sweet peppers and pickled cabbage, and seared scallops with chili jam, green apple, and pickled radish ($16). Skillful flavor combinations and artistic plating make a big impression. Cultivar also serves Sunday "Family Dinner" for $27 per person; kids under 10 eat free. Guests can choose from an appetizer, soup or salad, entrée and dessert. Recent offerings included chilled corn bisque, grilled little gem salad, house-made tagliatelle with carrot-top pesto; pan-fried green beans; a seared pork chop, and roasted peaches and meringue.
Cultivar's wine club offers a full case customer membership for $500, and four bottles a year for $175; the choice of wine can be customized. And from 11 a.m. to 4 p.m. Wednesday through Sunday, the bar opens its doors to guests to sample from the wine list and purchase their favorites. Other offerings include three Cultivar beers on tap, and small-batch and organic olive oils and honeys from Cultivar Napa and Caspar Escape.
Keep your eye on this hot new spot that offers the neighborhood so much more than another wine bar.
Cultivar: 2379 Chestnut Street, 415-962-4200, cultivarsf.com, Wednesday–Sunday; wine bar and store 11 a.m.–4 p.m., full wine list and menu 4–11 p.m.