With the rise in popularity of Food Network and shows like Top Chef came a huge increase in the number of cookbooks published. It seems everyone has a cookbook these days. Some of them sound straight out of the SNL NPR sendup skit "Delicious Dish" with titles like Rapper's Delight: The Hip Hop Cookbook, The Sinatra Celebrity Cookbook: Barbara, Frank & Friends, and The Dead Celebrity Cookbook Presents Christmas in Tinseltown (where's Pete Schweddy when you need him?). There's a Game of Thrones cookbook, an Orange is the New Black cookbook, an Aunt Bee from The Andy Griffith Show cookbook, and a cookbook called What the F*@# Should I Make for Dinner? As bad as these all sound, I'll still take them over In the Kitchen with Kris: A Kollection of Kardashian-Jenner Family Favorites.
Cookbooks make terrific holiday gifts, but with the glut of entries from celebrities and wannabe celebrities, celebrity chefs and wannabe celebrity chefs, legitimate cooks and not-so-legitimate cooks, I thought it might be helpful to offer a hand-picked list of excellent choices, each with a local connection.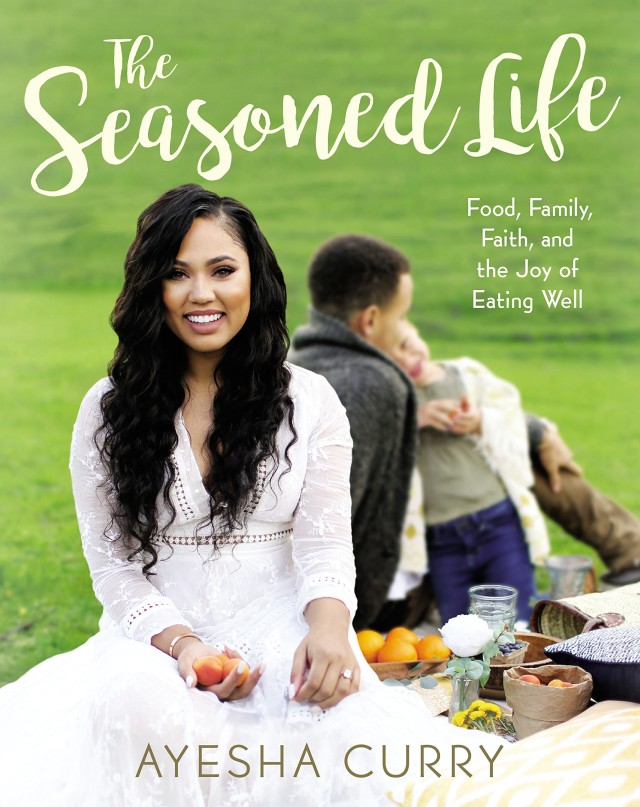 The Seasoned Life: Food, Family, Faith, and the Joy of Eating Well
by Ayesha Curry
While she's best known as the wife of Golden State Warrior and reigning NBA MVP Stephen Curry, Ayesha Curry has been making quite a name for herself with a new series on the Food Network and with her first cookbook released in September. Curry shares 100 family recipes and offers an intimate look inside her life with her husband and two adorable daughters. I tested her signature brown sugar chicken, and it was a hit, as was the cabbage soup with meatballs. Many of the recipes encourage getting your little ones into the kitchen. This is a beautiful cookbook full of simple, creative, delicious recipes for the whole family.
The Millennium Cookbook: Extraordinary Vegetarian
Cuisine
by Eric Tucker
When Millennium restaurant opened in San Francisco in 1994, it was a revelation for diners who had never experienced an innovative, elegant, exclusively plant- and grain-based menu. While veganism (no meat, eggs, or dairy) is more common today, Millennium (now located in Oakland) is still a leader in the movement. This book was first published in 1998, but recipes like cabbage- and shiitake-filled spring rolls and baked madras-glazed tofu with saffron basmati rice are as fresh as ever. Many of the recipes are complex, so this book is best for the experienced, adventurous cook on your list.
Brown Sugar Kitchen: New-Style, Down-Home Recipes from Sweet West Oakland
by Tanya Holland
A love letter to the community gathering spot and soul food restaurant of the same name, talented and charismatic chef Tanya Holland's 2014 cookbook features 86 recipes for rib-sticking comfort food favorites like shrimp gumbo, macaroni and cheese, and her famous fried chicken and waffles as well as updated takes like braised smoked tofu with roasted eggplant. The photographs are a stunning testament not only to the food but also to the people who inspire her and help to make West Oakland the vibrant, diverse place it is today.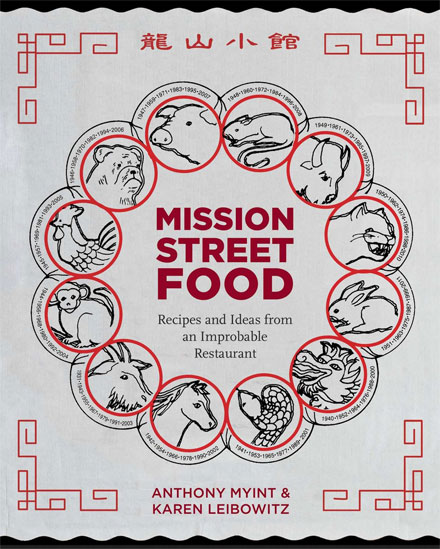 The Mission Chinese Food Cookbook
by Danny Bowien
What began as a pop-up in the Mission District became a phenomenon, spawning a second location in New York City and putting Danny Bowien on the map as one of America's most creative and acclaimed young chefs. Born in Korea and adopted by parents in Oklahoma, Bowien draws from his varied influences for unconventional dishes like thrice-cooked bacon, fiery kung pao pastrami, and salt-cod fried rice. The book features these beloved recipes, but it's also the fascinating story of the rocky yet meteoric rise of the restaurant as told by Bowien and his collaborators.
The Hog Island Oyster Lover's Cookbook: A Guide to Choosing and Savoring Oysters
by Jairemarie Pomo
This 2007 cookbook is the bible for oyster lovers from the lords of oyster farming. The oyster aficionado on your list will learn how to choose, handle, store, and shuck the briny bivalves, and then apply those new skills in 40 recipes for raw oyster toppings and cooked oyster dishes from renowned chefs like Bobby Flay and Alice Waters. There are 40 photos ranging from food shots to the Hog Island Oyster Farm in Tomales and the restaurant in the Ferry Building.