The summer barrage of action-driven, special-effects-laden epics and other buckets of box office bait is as inevitable as a chilly San Francisco night in July. Meanwhile, what of the little movies that offer big rewards? They're out there, and some are finding platforms, but the polarized state of the industry assures that most of the attention will continue to be on the heavy artillery.
We've already endured four blasts of widescreen superhero action since the spring, including the less than satisfying face-off between DC Comics' icons, Superman v. Batman; the raucous, R-rated romp spotlighting Marvel Comics' mouthy mercenary, Deadpool; Marvel's spectacular intramural conflict of the mega-powered, Captain America: Civil War; and one more from Marvel, the latest installment in their saga of mutant do-gooders and miscreants, X-Men: Apocalypse — money makers all. And Independence Day: Resurgence, the long-awaited sequel to the 1996 alien-invasion hit, just dropped into your local multiplex June 24 and is probably packing them in right now.
FRANCHISED FOR YOUR DOLLAR
This month will see the release of such franchise flicks as Star Trek Beyond (July 22), Ice Age: Collision Course (July 22), and Jason Bourne (July 29), continuing movie series with proven track records and built-in audiences. Regardless of buzz, patrons will presumably line up for The Legend of Tarzan (yet another reinvention of a hoary, but familiar property opening July 1); The Purge: Election Year (the latest of the low-budget, dystopian Purge horror films with a social-commentary subtext, also reaching theaters on July 1); and Ghostbusters (a female-centric reboot of the beloved 1984 paranormal comedy set for a July 15 release).
As implied, a lot of these movies are initially critic-proof. When reviews and word of mouth are uniformly bad, there can be a precipitous drop-off after a week, but generally, the target demographics and returning customers ensure mammoth ticket sales on opening weekends. Thus, the tentpoles continue to be erected by the major studios, the sequels follow, and the slate of spectacles rolls on.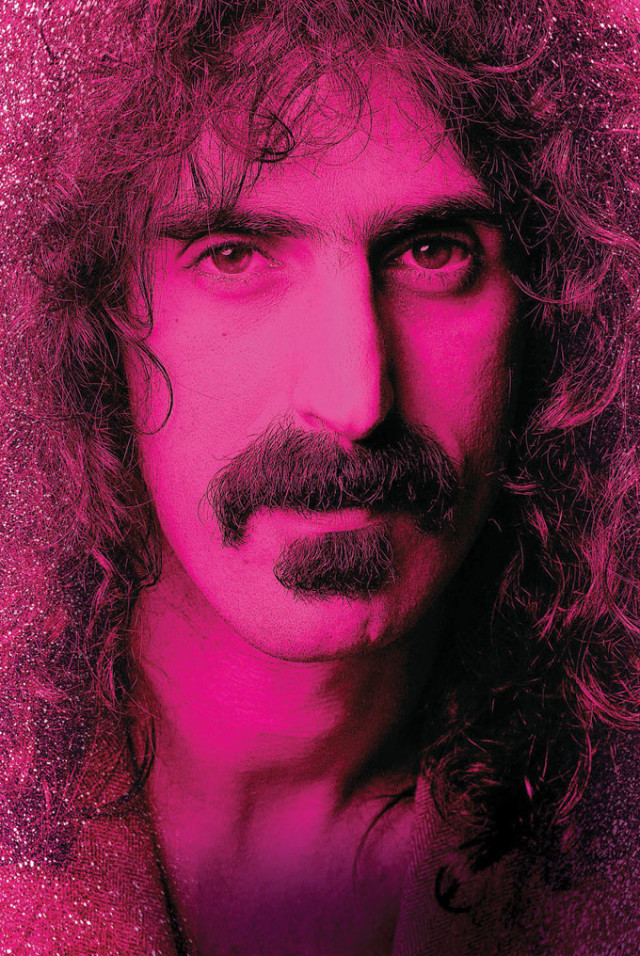 A FAN'S CONUNDRUM
Being a lifelong fan of sci-fi, spy fiction, cartoons, and comic books, I am informed about most films of that ilk and should be eager to see them. Although I usually have free access to the product in my capacity as a reviewer, and am not victimized by the sticker shock of rising ticket prices, I pride myself on the fact that my genre predilections and the gift of guest passes don't ensure a good review. For instance, Batman v. Superman, X-Men: Apocalypse, and the video game adaptation Warcraft received considerable disdain from me — each nailed for ponderous scripting and an excess of overwrought, meaningless sound, and fury. And even if I could somehow be pleasantly surprised, I am already dreading the June 2017 release of the next overblown, toy-spawned, computer-generated clash of world-threatening, skyscraper-razing rock-'em sock-'em robots, Transformers: The Last Knight. Last? Promises, promises.
None of the above cash cows will need or ever needed my endorsement, which is why I prefer to champion independent and foreign films and documentaries that deserve the attention. So while scores of moviegoers (and even some of your family members, friends, and neighbors) will be crowding in to see the latest round of nine-figure mainstream productions, you could be seeing something more offbeat and off the beaten track. By their nature, the following are more personal and certainly more intimate movies than those noted above. And each is worthy.
TAKE A BITE
If you ever wondered what makes a unique, virtuoso musician tick, you can catch a glimpse of the drive, dedication, and eccentricity that set one remarkable man apart in the documentary Eat That Question: Frank Zappa in His Own Words. Zappa was a classically schooled Los Angeles-area composer, a daring, unconventional, cheerfully visceral, and witty rock songwriter, a world-class guitarist, a theatrically broad singer, a notoriously meticulous and demanding bandleader, and an anticensorship crusader. Dying of cancer in 1993 at the relatively early age of 52, he left behind a prodigious discography, including albums with his psychedelic, progressive rock/jazz/doo-wop group The Mothers of Invention and, subsequently, more avant-garde ensembles. This feature from director Thorsten Schütte doesn't bother with conventional narration. Instead, it allows Zappa and his music to provide a portrait of the artist through historic and often obscure footage of interviews and performances spanning around 30 years.
The clips range from a pre-Mothers of Invention segment with the clean-shaven, sharp-dressed Zappa "playing" a bicycle on the old Steve Allen TV talk and variety show to the Mothers tearing it up at a legendary rock venue in the '70s; a bit of a European orchestral concert devoted to Zappa's symphonic music; his articulate and fearless testimony before the Senate; and to conversations from various periods in his career, including just before his death. You see him, and you hear his thoughts and music. Taken as a whole, Eat That Question — opening in San Francisco on July 1 — is probably the most insightful and honest depiction of this particular genius that one could want, short of a detailed, annotated autobiographical book.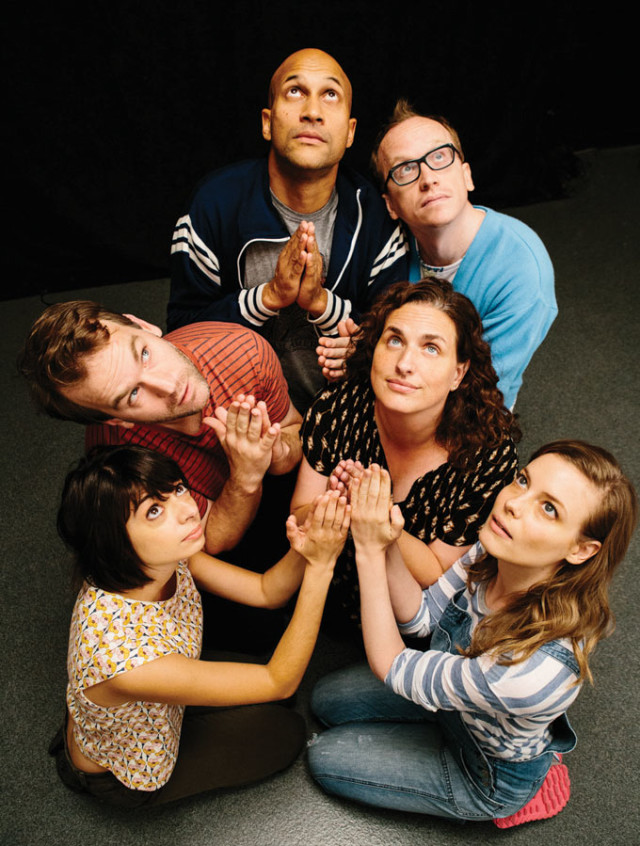 THINKING, ACTING, AND LAUGHING
I have a particular affection for writer-director-actor Mike Birbiglia's lean, nifty Don't Think Twice, which opens in New York and Los Angeles by the end of July, but doesn't reach the Bay Area until Aug. 5. It's a bittersweet, astute ensemble comedy about a talented, dedicated, but struggling improvisational comedy troupe that starts to implode when one of its members passes the audition to join the cast of a high-profile late-night TV series in the mold of Saturday Night Live. The actors playing the improv group — including Birbiglia, Keegan-Michael Key (Key & Peele and MAD TV), Kate Micucci (Garfunkel & Oates), and Gillian Jacobs (Community) — are apparently well versed in the realm of ad-lib sketch comedy.
The inside showbiz backstage stuff rings true. But what really makes Don't Think Twice special is its depiction of the all-too-human emotions that swamp the troupe in the face of their colleague's newfound success. Love and respect turn to jealousy and anger as romantic and career frustration upend these once-devoted comrades — and we're there to see the trust and fealty unravel and to ruefully laugh.