The tiny hamlet of Kenwood dates back to the late 1800s when it was part of a Mexican land grant. In 1895, the townspeople voted to name the location Kenwood, because it's original name, Guilicos (after the land grant name), was too difficult to pronounce.
Located in Sonoma County's Valley of the Moon, Kenwood is a scenic location where you can explore the area's parklands, savor great food and wine, or just kick back and relax. It's only about an hour from San Francisco.
Stay
Kenwood's options for overnight accommodations are limited. In additional to a Mediterranean-style resort, there are a couple of B&Bs. Or you can stay in nearby Glen Ellen or Sonoma.
Kenwood Inn and Spa is a luxe romantic getaway that combines European design with the artisanal flair of wine country. The friendly staff provides excellent service.
Surrounded by oak groves, walnut orchards, fruit trees, and vineyards, the property has the feel of a private villa. Through chiseled stone archways, discover courtyards, lush gardens, wrought iron detailing, two heated pools, a koi pond and an old gristmill with an indoor Jacuzzi.
In the comfortable rooms and suites, nestle up to the fireplace, relax in a deep-soaking bath, and melt on the featherbed. We even had a back door that led right to the outdoor hot tub. In the morning, a full breakfast awaits (included with your room rate). Choose from juices and bottomless bubbles, just-made pastries and cereals, fresh fruit and smoothies, local organic yogurt as well as daily favorites from the chef. We savored farm-fresh eggs, house-smoked bacon, Italian sausage, and country potato hash (800-353-6966, www.kenwoodinn.com).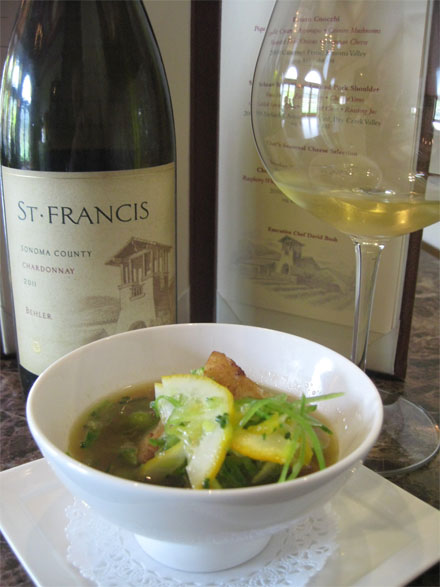 Play
The wineries of Kenwood are part of the Sonoma Valley AVA, bordered by the Mayacamas Mountains to the east and the Sonoma Mountains to the west.
In any wine region, it's often challenging to decide which tasting rooms to visit. This time, we chose those with full-time chefs offering food and wine pairings.
We started our culinary and wine adventure at Mayo Family Winery, specializing in single vineyard wines. At their Reserve Room in Kenwood, we experienced seven wines paired with a scrumptious seven-course tasting menu. It's an intimate setting with vineyards views. Highlights from the seasonal menu include the 2008 Reserve Barbera Kunde Ranch Vineyard paired with California yellowtail filet, tomato orzo and tobiko caviar; the 2007 Reserve Meritage "Oliver's Twist" Napa Valley (a blend of Cabernet Sauvignon, Petit Verdot and Cabernet Franc) accompanied by grilled New York strip steak, asparagus and couscous; and the 2009 Reserve Zinfandel Ricci Vineyards Russian River paired with grilled pork tenderloin, turnips and blue cheese steel-cut oats (707-833-5504, www.mayofamilywinery.com).
St. Francis Winery & Vineyards is at the north end of Kenwood. With an emphasis on green practices, all of their grapes are grown in Sonoma County. At their picturesque location surrounded by vineyards and mountains, we sat at a communal table and relished five wines paired with five culinary delights. Favorites included seared white sea bass with English peas, bacon and green garlic broth paired with the 2011 Chardonnay Behler, Sonoma County; Sichuan style slow-roasted pork shoulder with fava leaves and charred yams served with the 2009 Zinfandel Amann Vineyard Dry Creek Valley; and for dessert, chocolate mascarpone cheesecake with raspberry whipped cream paired with the 2010 Port Sonoma County (888-675-9463, www.stfranciswinery.com).
If you're interested in tasting olive oil, stop at Figone's of California Olive Oil Company. From the Persian lime infused oil to the Tuscan blend, you'll find tasty oils and balsamic vinegars as well as olive oil-based body products (707-282-9092, www.figoneoliveoil.com).
When it's time to exercise (on foot or horseback), head to Sugarloaf Ridge State Park. Explore more than 20 miles of trails that wind through the forest and past a 25-foot waterfall (after winter rains). There's a campground near Sonoma Creek at 1,200 feet. Climb 2,729 feet to the summit of Bald Mountain. You can also visit Ferguson Observatory, the largest in the western United States (707-833-5712, www.parks.sonoma.net/sugarlf.html).
For a more staid outdoor experience, try Alder, Shaw or Plaza Park — all three located not too far off Sonoma Highway. Next to Plaza Park is the historic Kenwood Depot. From 1888 to 1934, it was the main railroad station in central Sonoma Valley (parks.sonomacounty.ca.gov; 707-833-5190, www.kenwooddepot.com).
When it's time for pampering, The Spa at Kenwood Inn delivers with its focus on vinotherapy and restoring the vitality of your mind and body. Products and treatments target all the right places guaranteeing a relaxing experience. Lounging at one of the pools, beverage in hand, is also an option (800-353-6966, www.kenwoodinn.com/spa_treatments.php).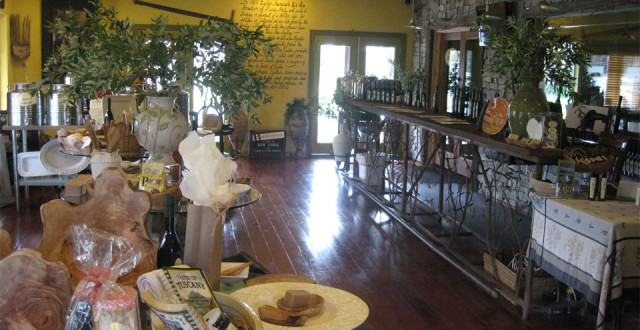 Shop
Swede's Feeds advertises they have everything under the sun for your pet and garden needs. One look at the products and goods they have for sale, and you know they're serious. Find great garden art, birdhouses, plants, and more (707-833-5050, www.swedesfeedskenwood.com).
Wineries and other tasting rooms hope you'll buy their products and other goodies when you visit, so don't disappoint. Kenwood Village Market has everything for a picnic in the park or a hike in the hills (707-833-5053).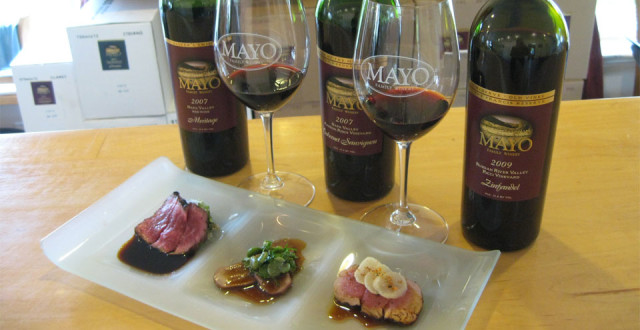 Dine
The Restaurant at Kenwood Inn and Spa is exclusively for guests. Choose to eat on the patio, by the fireplace, or inside with its bird's eye view of the kitchen, and enjoy the Italian cuisine, country décor, and casual ambience. Products from local purveyors and from the inn's gardens and groves dominate the menu. Crispy bruschetta has a lively combination of fire-roasted red peppers, artichoke, basil, and arugula. Baby beets are served warm in a salad with ricotta, green apple and Prosecco vinaigrette. A poached farm-fresh egg yolk sits atop the risotto al carbonara alongside English peas, mushrooms and prosciutto. The international wine list reflects many interesting choices. After delicious coffee gelato, we strolled back to our room (707-938-2130, www.kenwoodinn.com/dining.php).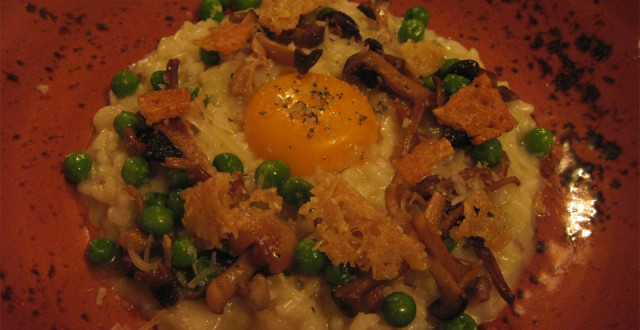 Other Essentials
Sonoma County Visitors Bureau: www.sonomacounty.com
Sonoma County Vintners: www.sonomawine.com