My relationship with conservative Orange County is like that of someone who suspects they are dating the wrong person yet stays because the "company" is so good. Except for me, it's a beach. I like the OC just fine but prefer their angelic neighbor to the north for arts and culture, superior food, and more progressive, well, everything. But I can't stop thinking about those beaches. And when San Francisco's chilly summer starts to rear its foggy head, you'll catch me sneaking down to sunny Laguna Beach.
Play
The center of the action is at Main Beach where a boardwalk, basketball hoops, a children's play area, and abundant seating draws the crowds. It is the type of setting that people with ice cream cones naturally gravitate toward. Main Beach is Laguna's veritable Spanish Steps.
How to explain the allure of California to Martians? Take them to nearby Heisler Park. Its promenade meanders cliffside through beautifully landscaped gardens that overlook a picture-perfect cove. At every step, you're treated to views of sculpted succulents, bright magenta blossoms, and iconic palm trees that contrast perfectly against the glistening waves below.
When people use the phrase "nothing to write home about" what they really mean is that it is no Aliso Beach. The brindled sand is soft and pure and the waves shine a beautifully luminescent aqua. There are even a few coveted fire pits for roasting weenies and s'mores come sundown. The fact that the affordable paid parking area fills up fast should surprise no one (ocparks.com/beaches/aliso).
Adjacent Treasure Island Park rivals Heisler for natural beauty. Stroll the cliffs that front the opulent if ostentatious Montage Resort through lush gardens with seaside vistas. Descend any of the numerous staircases for access to pocket beaches with clear blue water and excellent swimming (866-271-6953, www.montagelagunabeach.com).
Laguna Beach is a pleasantly walkable town. As you stroll Pacific Coast Highway and the commercial center of town, keep an eye out for two overlooked gems. The ornately detailed Water District Building was built in 1929 in the Mediterranean Revival style and is encompassed by a gorgeous succulent garden filled with fountains and vibrant ceramic tiles. Brown's Park is a quiet landscaped alleyway that leads you away from the crowds to an expansive ocean vista and provides a welcome respite from the bustling beach below.
In summer, you'll have a tougher time escaping the crowds when Laguna's streets fill up for two hugely popular art shows. The Sawdust Arts Festival celebrates the work of local artists in a quaint reconstructed artists' village nestled within the shaded foothills of Laguna canyon. Stroll the sawdust strewn paths and browse a mix of fine art and crafts displayed in charming booths built by the artists themselves. Just up the street, the Pageant of the Masters is a well-loved Laguna Beach stage production that ran its first show in 1933. Iconic works of art are brought to life via costumed actors and meticulously detailed sets in this striking presentation. It's a delightful spectacle that beat Vegas to the punch by some 50 years (949-494-3030, www.sawdustartfestival.org; 949-497-6582, www.foapom.com).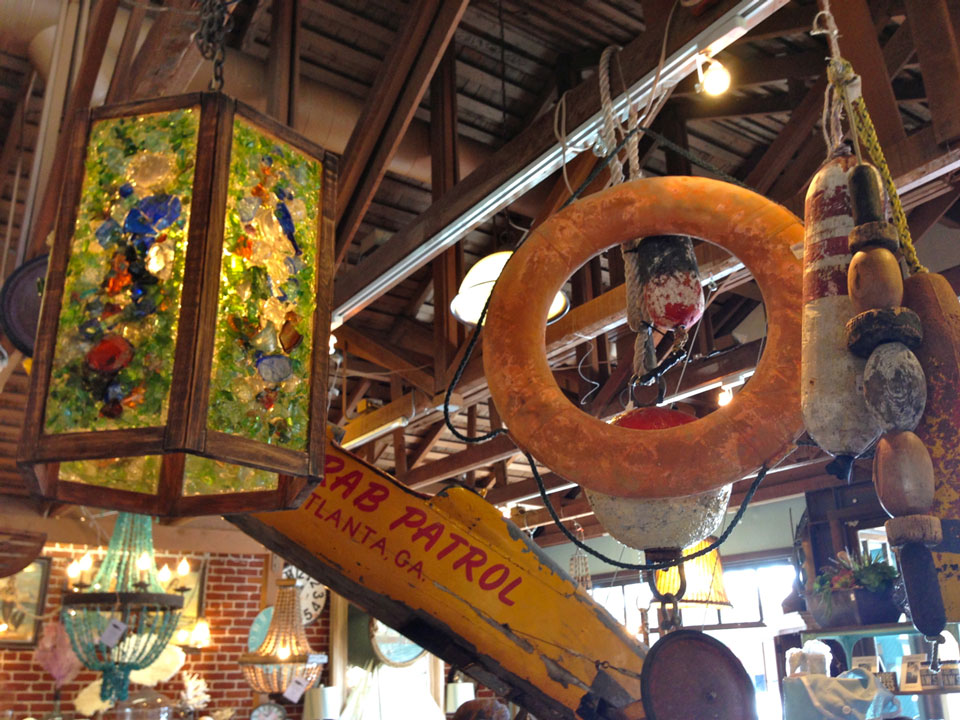 Shop
Outfit yourself like a local at the Hobie Surf Shop. This one-stop shop is the Q to your surfer James Bond: board shorts, sundresses, hip surf tees, and every kind of beachside footwear imaginable (read: Vans and flip-flops) line its walls. Beach essentials like umbrellas, sunscreen and boogie boards round out the selection. Thalia Surf Shop houses a similar collection and also offers surf lessons for fledgling kooks (949-497-3304, www.hobiesurfshop.com; 949-497-3292, www.thaliasurf.com).
Laguna has perfected the timeless art of the beach town. Bring some of that sunny vibe back home at Tuvalu. This eclectic emporium has everything you need to transform your landlocked dwelling into a charming seaside cottage (949-497-3202, www.tuvaluhome.com).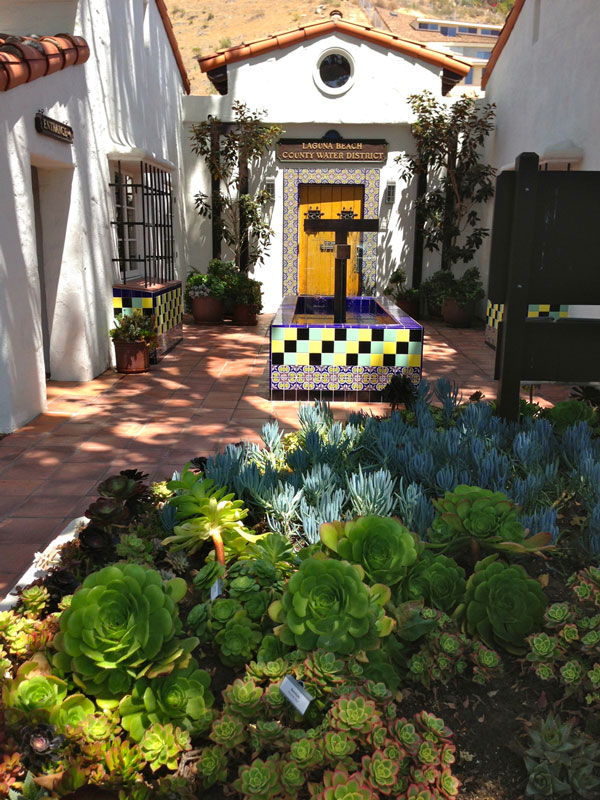 Eat
Grab your morning coffee or smoothie from California's first juice bar, the Orange Inn. As their sign proudly declares: It's where the locals go (949-494-6085, www.orangeinncafe.com).
For lunch, head to Nick's for classic American fare flawlessly prepared. It's the type of place that makes you wonder why there aren't more restaurants like it. They serve archetypical salads, burgers, and grilled meats within a comfortable and airy setting. The stylish sandstone interior and contemporary beach cottage facade feels perfectly at home in Laguna (949-376-8595, www.thenickco.com). Or go "SoCal healthy" at 1970s holdover The Stand. Fresh juices and a vegetarian menu have the flip-flop set lined up at this compact surf shack with outdoor seating (949-494-8101).
Come happy hour, try Watermarc where food and drinks are discounted from 4–6 p.m. A fresh citrus Margarita or a potent Caipirinha refreshes after a day in the sun. A half-priced burger menu allows you to choose from numerous iterations ranging from traditional to duck-confit decadent (949-376-6272, www.watermarcrestaurant.com).
Carmelita's Kitchen churns out richly flavorful Mexican food in a modern setting. Seemingly unfussy dishes belie complex layers of spice and piquancy. A well-crafted drink menu explains all the smiles. The stars surely aligned when they concocted their popular grilled pineapple and roasted-chile margarita (949-715-7829, carmelitaskitchen.com).
Have grommets in-tow? Take them to House of Big Fish and Ice Cold Beer. It's set in an open and relaxed surf-town interior with the blue Pacific peeking through the windows. Kids get crayons and quesadillas. You get an impressive selection of suds and a chance to unwind (949-715-4500, www.houseofbigfish.com).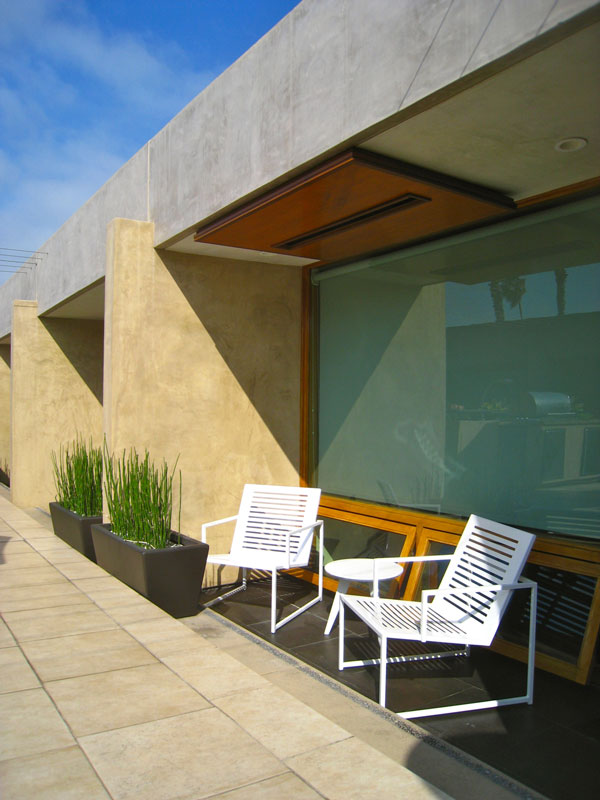 Stay
For the full Laguna experience, shack up at 14 West, a stylish boutique hotel perfectly situated in the center of town. Rooms echo mini-condos with kitchenettes, walk-in closets, deep soaking tubs, and porches. A communal patio flaunts a hot tub, outdoor kitchen and lounge chairs. Beach access is literally across the street, and they'll send you prepared with towels, beach chairs, and umbrellas (877-318-1552, www.14westlagunabeach.com).
Or try to snag a coveted cottage at Crystal Cove Beach Cottages at Crystal Cove State Beach. These restored, vintage clapboard bungalows sit right on the beach and conjure up a simpler time of wood-paneled surf wagons and beach blanket bonfires with the gang (800-444-7275, www.crystalcovebeachcottages.com).