It seems like the sun always shines in San Diego along with the ever-present blue skies, sparkling waters and the lure to be outside. San Diego is a great playground and it's only a short flight from SFO.
Stay
Ulysses S. Grant, Jr., son of the 18th U.S. president, built The U.S. Grant Hotel, which opened to great fanfare in 1910. A National Landmark, the hotel maintains its grandeur with a marble staircase, bold columns, sparkling chandeliers, interesting fabrics, historic photos, original rooms, and more (619-232-3121, usgrant.net).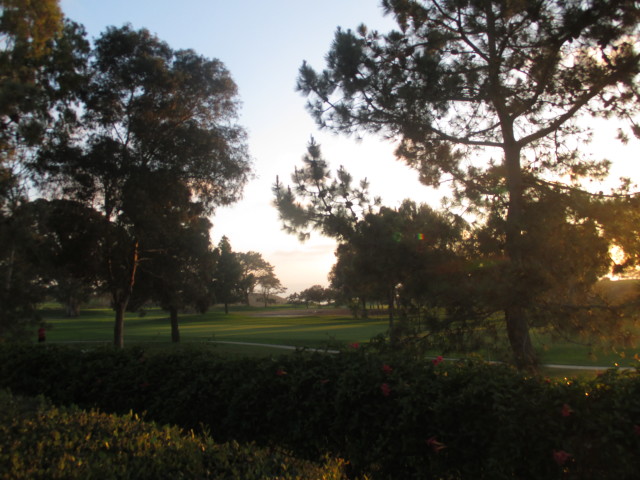 The Hilton La Jolla Torrey Pines borders the world-renowned municipal golf complex (see Play). The hotel is designed with the lobby and many guestrooms facing the Pacific with sweeping views of the ocean and the course (858-558-1500, hiltonlajollatorreypines.com).
Play & Shop
The Torrey Pines State Natural Reserve is just north of the Hilton with eight miles of hiking and biking trails. Find more than 2,000 acres of mostly untouched land with a beautiful lagoon, miles of beaches and sand dunes, lush natural habitat, and of course the rare Torrey pine trees (torreypine.org).
Golf at Torrey Pines is most remembered for the dramatic 2008 U.S. Open (returning in 2021). There are two superb courses that both offer great golf (torreypinesgolfcourse.com).
Located at the luxurious Lodge at Torrey Pines, the Spa at Torrey Pines is an oasis for mind, body, and spirit. With ample room for relaxing, enjoy the Jacuzzi, steam, and sauna and the lounge before a treatment. Choose from facials, scrubs, wraps, and massages that use products from marine and plant life reflective of the lodge's surroundings (858-777-6690, spatorreypines.com).
Once downtown, the best way to see the city is by Segway, so we hopped on a tour run by Another Side of San Diego (619-239-2111, anothersideofsandiegotours.com). We zipped along the waterfront area, past the Broadway Pier, Martin Luther King Promenade, and the Tuna Harbor Dockside Market. On the way to Balboa Park, we cruised by Little Italy (a mecca for great restaurants, boutiques, and cafes). We also rolled through the historic Gaslamp Quarter (formerly teeming with adult businesses and pawn shops, it was placed on the National Register of Historic Places in 1980). There's been massive redevelopment there; today the area boasts shopping, dining, and entertainment.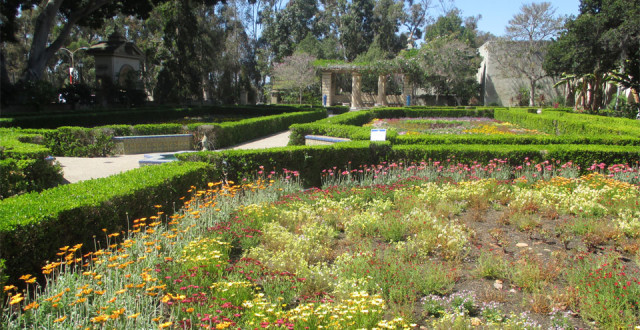 Balboa Park consists of 1,200 acres incorporating museums, gardens (including a botanical and Japanese garden), the popular San Diego Zoo, restaurants, as well as a Wonder Morgan organ where people gather for free concerts. Established as a reserve in 1835, the park is one of the oldest public recreational sites in the country (619-239-0512, balboapark.org).
Another fun way to enjoy the city is to join one of the Speedboat Adventure Tours and zoom across San Diego Harbor. Once the throttle kicks up, these two-seaters fly. Navy vessels, aircraft carriers, the Coronado Bridge, the downtown skyline and marine mammals are up close and personal (619-294-5852, speedboatadventures.com).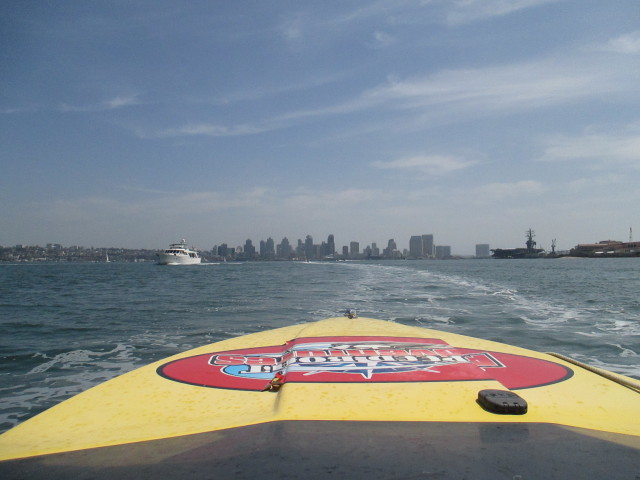 Horton Plaza is a whimsically designed shopping mall adjacent to The U.S. Grant. Its bright colors and creative architecture make it an interesting place to visit and shop (619-544-9847, westfield.com).
DINE
The Grant Grill, opened in the hotel in 1951, is the site of the 1969 "Grant Grill Invasion" when a group of female attorneys staged a sit-in to protest the restaurant barring women until 3 p.m. Today, it's a light-filled, modern restaurant with mahogany walls and comfortable banquettes. At breakfast, we savored warm breads and pastries along with farm fresh eggs, chicken sausage, and their signature potatoes. Later in the day, the sleek Grant Grill Lounge is a great place for artisan cocktails, including their own barrel-aged Manhattan (619-744-2077, grantgrill.com).
Find a slice of Paris at Cafe Chloe in the East Village. Open all day serving classic French dishes, it's a seductive spot with outdoor seating and a cozy interior. At lunch we enjoyed their bistro salad with pancetta, poached egg, brioche croutons, and frisée and the moules frites made with Spanish chorizo and white wine (619-232-3242, cafechloe.com).
Named for the artist whose works are on display, A.R. Valentien is the award-winning restaurant in the Lodge at Torrey Pines. Lunch on the terrace, overlooking the pool and the golf course beyond, is stunning. The food is meticulously and exquisitely executed, notably the butter-poached Maine lobster with celery root, fennel, and celery heart salad with a tarragon crème fraîche. Also worthy: Luscious melted eggplant, with prosciutto and cannellini bean purée. For dessert: Meyer lemon chiffon cake with Meyer lemon panna cotta. Pair with Veuve Clicquot Ponsardin Brut and it's heaven (858-777-6635, arvalentien.com).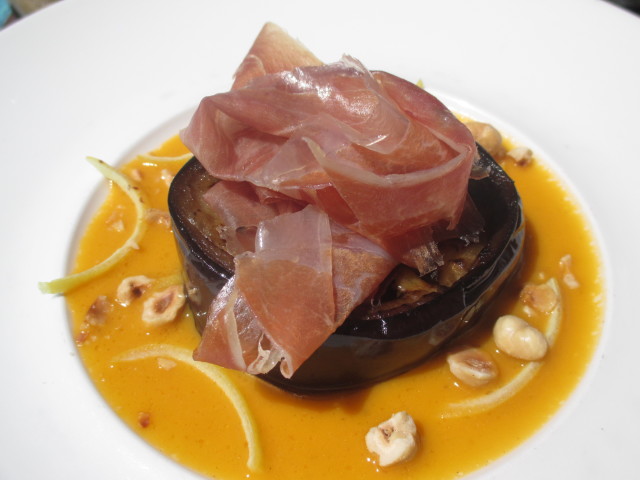 If you're at the Hilton Torrey Pines during happy hour, drop by the Torreyana Bar & Lounge. With beautiful views of the setting sun, sip a refreshing cucumber-basil mojito and snack on shrimp and crab nachos (858-450-4571, hiltonlajollatorreypines.com).
An abandoned warehouse has become Juniper & Ivy, the hot restaurant of Top Chef Richard Blais. With its industrial-chic interior, creative cuisine is front and center: deviled eggs served in egg white meringue and buttermilk biscuits with smoked butter. Also great: The scallop casino with pork belly and the fig toast with burrata and fermented honey. Cocktails and wine abound – try the 2013 Kloof Street Swartland red blend (619-269-9036, juniperandivy.com).
OTHER ESSENTIALS
Upcoming Events: Farm to Bay Food & Wine Classic: Aug. 8, sandiego.org
Stone Anniversary Celebration & Beer Festival: Aug. 15, anniv.stonebrewing.com
ArtWalk NTC @ Liberty Station: Aug. 15–16, artwalksandiego.org)
San Diego Tourism: sandiego.org