Traveling to the mountains from San Francisco doesn't always mean northeast to Tahoe. For a different laid-back getaway, head south to Los Gatos, nestled in the Santa Cruz Mountains. Experience delicious food and wine, beautiful scenery and friendly people — and it's only about an hour drive from the City.
Los Gatos, created by a Mexican land grant in 1839, is Spanish for "the cats." (Cougars are indigenous to the foothills.) From the late 1800s to the early 1900s, Los Gatos was a logging town then an agricultural center. In the 1920s, artists, musicians, craftspeople, and other creative types congregated there. Many of the Victorian buildings have been restored and add to the small-town quaintness.
Stay
There are several places to stay in Los Gatos. We tried two centrally located near Town Park Plaza, site of the farmers' market.
At the Toll House Hotel, find comfortable rooms and partnerships with nearby Spa Los Gatos and Los Gatos Health & Fitness. The contemporary interior integrates an earth-tone color scheme in its design; the guestrooms, lobby and restaurant are open and airy, and the outside patio is the perfect location to relax with your favorite cocktail. Some rooms have gas fireplaces. The warm chocolate-chip cookies at the front desk are delicious (408-397-7070, www.tollhousehotel.com).
The more casual Los Gatos Garden Inn is down Main Street. The cozy rooms and suites are steps from an interior patio (some with kitchenettes). We stayed in Marilyn's room, where Marilyn Monroe and Joe DiMaggio spent their first night as newlyweds. A complimentary continental breakfast is available in the lobby. Through the inn's affiliation with Los Gatos Health & Fitness, enjoy free access to equipment, classes and the outdoor pool (866-868-8383, www.losgatosgardeninn.com).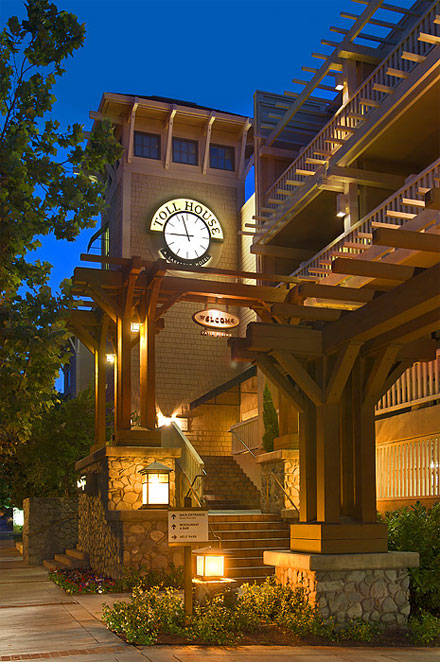 Play
It's fun to museum-hop: Choose the Art Museum (rotating exhibitions of international artists), the Museum Gallery (works by local artists for purchase), and the History Museum, site of historic Forbes Mill Annex built in 1855 (www.museumsoflosgatos.org).
Los Gatos is located in the Santa Cruz Mountains AVA. We began our wine tastings on the east side at Cooper-Garrod. This family-owned winery has a 120-acre vineyard, 28 of which are organically farmed grapes. The tasting room is in the former Fruit House, built in 1922 to store dried prunes and apricots. Try the 2008 Test Pilot, F7U-3, a rich blend of Syrah and Cabernet Franc in honor of WWII pilot George Cooper. Other favorites include the 2009 Cabernet Franc and the 2007 Cabernet Sauvignon, Lone Oak Vineyard. The winery also offers horseback riding on trails with knockout views and picnics to order; the Toll House offers a special package (877-923-4616, www.cgv.com).
Close to downtown, Testarossa Winery is the site of the historic (and stunning) Novitiate Winery dating from the late 1800s. Still owned by the Jesuits, today the old stone cellars house a modern tasting room and winery run by the Jensen family. They focus on limited production Pinot Noir and Chardonnay from estates in the Santa Rita AVA to the Russian River AVA. Don't miss these two 2011 Pinot Noirs: the Santa Lucia Highlands and the Sierra Madre Vineyard, Santa Maria Valley (408-354-6150, www.testarossa.com).
Get into nature steps from downtown on the Los Gatos Creek Trail. Whether you walk, run, skate, or bike, the setting is beautiful. The Lexington Reservoir County Park is a picturesque 914-acre destination south of town. Picnic areas and trails abound including access to the 270-acre St. Joseph's Hill Open Space Preserve (www.openspace.org). The Vasona Lake County Park to the north has options for relaxation and exercise, including paddleboat and rowboat rental (www.sccgov.org).
When it's time for pampering, The Spa Los Gatos offers an array of services. Choose a massage oil, and lay back and decompress. A steam shower infused with aromatherapy oil is a beautiful finish to a revitalizing massage (877-772-9500, www.thespalosgatos.com).
On Thursday and Friday nights, the Toll House has live music.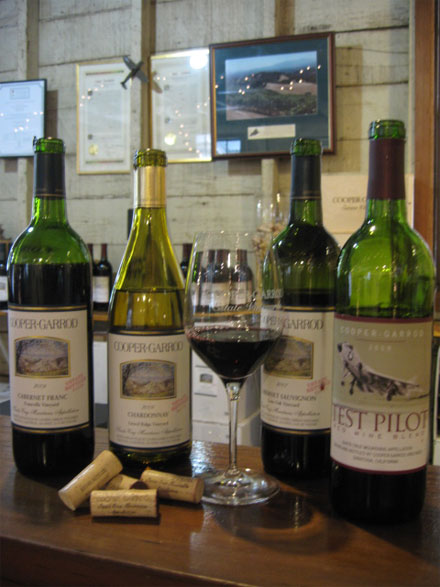 Shop
Strolling through downtown, we made our way among stylish boutiques, sidewalk cafes, galleries, and bakeries. On Sundays, enjoy the bountiful Los Gatos Farmers' Market held rain or shine in Town Park Plaza (408-353-4293, www.southbayfarmersmarkets.com).
The French Cellar is an exclusively French haven, filled with wines from every region in France, handmade glasses, other wine accessories, as well as antiques and decorative art pieces (408-354-0993; www.thefrenchcellar.com).
Wineries hope you'll buy their products and other goodies when you visit, so don't disappoint.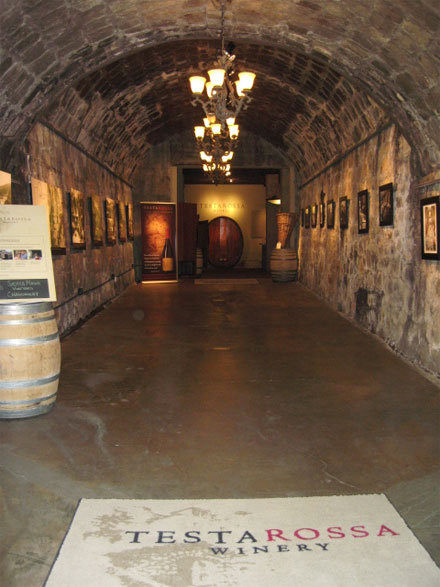 Dine
For food and wine lovers, dining at the well-known Manresa is a dream. Celebrate the best of regional ingredients (all grown biodynamically at Love Apple Farms) paired with international wines. Put yourself in chef David Kinch's hands, and savor the experience. His superb tasting menu included crispy beignets and garden kale paired with a 2007 Mt. Eden Vineyards Reserve Chardonnay. The 2009 Windy Oaks Pinot Noir was poured with the lightly cured sea bream served with radish and seaweed. The Monterey Bay abalone with spring vegetables was luscious with great texture. There were at least six more dishes — it's a remarkable meal (408-354-4330, www.manresarestaurant.com).
The menu at Three Degrees Restaurant, in the Toll House Hotel, focuses on grilling. Try the grilled shrimp is served with both an orange choron béarnaise (tomato paste is added) and a classic béarnaise. The grilled swordfish came with pickled shallots and crispy fried polenta. Kick up your meal with a signature cocktail like the raspberry lemon drop made with Absolut Citron, Chambord and fresh-squeezed lemon juice (408-884-1054, tollhousehotel.com/amenities/three-degrees-restaurant).
In the morning, it's the Los Gatos Cafe for a hearty breakfast. The menu has many options for eggs — omelets, benedicts and scrambles — along with pancakes, French toast and Belgian waffles. There's a healthful fruit plate if you say no to the entrées, but don't even think about passing up the giant cinnamon roll, a four-inch solid cube of indulgence — loads of cinnamon and oozing with butter and a sugar glaze (408-354-4647, www.losgatoscafe.com).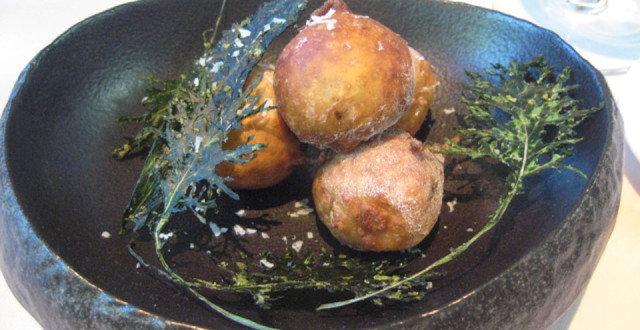 Other Essentials
Town of Los Gatos: www.losgatosca.gov
Santa Cruz Mountains Winegrowers Association: www.scmwa.com