Even the Weekend Traveler likes to grab additional days for a vacation, so recently my husband and I flew to New York. What's not to love about the Big Apple? It's high energy, a great walking city, has wonderful neighborhoods, terrific food and yes, even friendly people. You can't possibly do everything you want to in one trip, so pick choose a few things and have fun.
From 1789 to 1790, New York City was the nation's capital. It even was the site of George Washington's inauguration. It was here that the Bill of Rights was drafted and the first Supreme Court convened. In the mid-19th century, immigrants began pouring into New York. After the Great Depression and World War II, the city thrived. Today, New York remains one of the most important cities in the world.
This trip we decided to walk and eat our way around. With just a few short days in which to accomplish our goal, we were off!
STAY
We chose the historic Waldorf Astoria as our home away from home. Located on Park Avenue north of Grand Central Station in midtown, this Art Deco grand dame is still a destination.
Opened in 1931 in its current spot (the original site was where the Empire State Building now sits), the hotel became one of New York City's official landmarks in 1993. It's replete with stunning chandeliers, old photographs, fascinating murals, and many people, making it a lively scene.
The hotel is massive and occupies almost a full city block. Our king room provided adequate space with the usual high-tech amenities and a view of Park Avenue. We loved the Salvatore Ferragamo bath products, although the bathroom itself is in need of an upgrade (212-355-3000, waldorfnewyork.com).
PLAY & SHOP
The 9/11 Memorial is both emotional and awe inspiring. The reflecting pools and waterfalls, surrounded by bronze panels inscribed with the names of those who perished, are a moving remembrance of that fateful day in 2001. The pools were built where the twin towers once stood. The museum literally brings you to the depths of the tragedy (212-266-5211, 911memorial.org).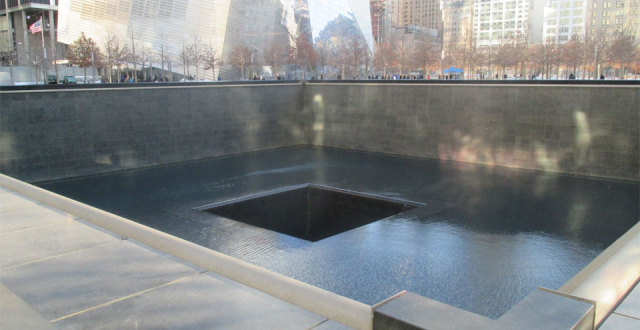 Don't miss walking the High Line, stretching from West 34th Street south to Gansevoort Street in the meatpacking district. The park is 1.45 miles long and built above street level on an abandoned portion of the West Side Railroad Line. Along the way, get great views of the Hudson River and the West Side. The High Line is filled with plants and interspersed with seating areas and funky art exhibits (212-500-6035, thehighline.org).
Another great walking excursion is across the Brooklyn Bridge, truly a New York icon. Built in 1883, it is an official New York Landmark as well as a National Historic Landmark. Less than one-half mile long, it stretches from the south side of Manhattan to Brooklyn over the East River. In addition to the many cars that cross the bridge every day, there are some 4,000 pedestrians and 3,100 cyclists (nyc.gov/html/dot/html/infrastructure/brooklyn-bridge.shtml).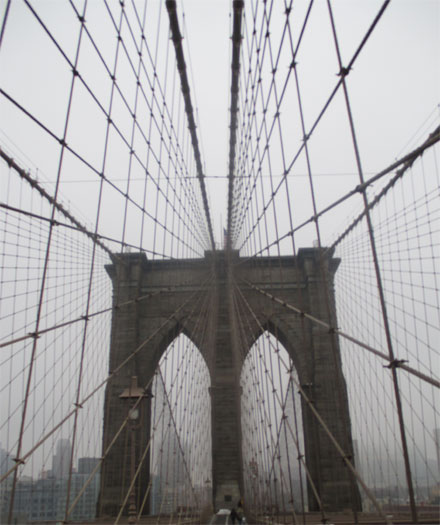 The markets in New York are vibrant meccas for eating and socializing as well as a feast for the eyes. We began at the Chelsea Market, former home to the National Biscuit Company. With its more than 35 vendors and six million visitors annually, it's considered by some to be one of the greatest food halls in the world. Find anything and everything from soup to nuts — either ready to eat, or to buy and prepare later. Every inch of the block-wide market with its exposed brick walls is full of people taking pleasure in the moment. Also, find a bookstore, women's clothing, and a wine shop (212-652-2110, chelseamarket.com).
The Grand Central Market stretches from its entrance on Lexington Avenue to the main portion of Grand Central Terminal. Filled with baked goods, salumis, cheeses, spices, prepared foods, and salad, there is also plenty of meat, fish and other goodies to cook at home (212-340-2345, grandcentralterminal.com/market).
Right across from Central Park at 59th Street is the Plaza Food Hall. Located in the lower level of the Plaza Hotel, the market is similar to Chelsea, but smaller in terms of interior space, vendors (strictly food), and visitors. It's worth a visit, especially for the chocolates (212-652-2110, theplazany.com/dining/foodhall).
After walking, sightseeing and eating, there's nothing better than a massage. I slipped into the Oasis Day Spa for some much needed pampering. The tranquil atmosphere and soothing music put me in relax mode. The deep tissue massage was the perfect antidote for sore muscles and neck tension (212-254-7722, oasisdayspanyc.com/).
There's no better way to get around New York than with the New York Pass. Pay one price then gain free entry (sometimes without waiting in line) to over 80 tourist attractions including museums, parks, boats tours, and more. You can also get discounts at participating restaurants, shops, and Broadway shows (212-977-7732, newyorkpass.com).
New York is full of museums, galleries, and boutiques in every neighborhood and around every corner. They weren't the focus of this trip, but there's always next time.
DINE
Brunch at The Fourth is a delicious way to start the day. Located off Union Square, the restaurant boasts modern decor and an open, airy feel. The crunchy brioche French toast is as good as it sounds, and served with New York state maple syrup and mascarpone, it's irresistible. The pink salt brick Amish country chicken retains so much of its natural juices and flavor cooked under a brick. And with each entrée, sip a bloody Mary or Bellini (212-432-1324, onefivehospitality.com/restaurants/the-fourth-american-brasserie/).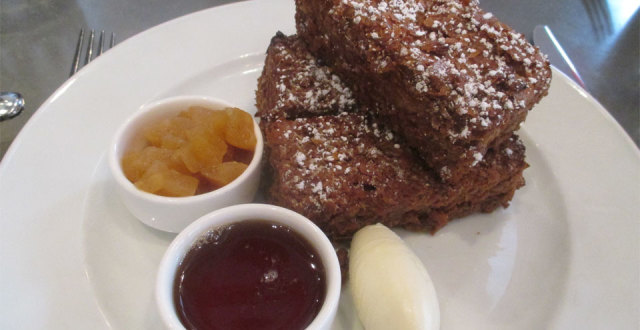 The Magnolia Bakery is a great place any time of day. We visited the location in the food hall at Grand Central just below the market. Everything we tried was straight from the oven and delicious — a magic bar with a graham cracker crust, chocolate chips and shredded coconut; a salted caramel chocolate chip cookie; a red velvet cupcake; and a luscious lemon bar (212-682-3588, magnoliabakery.com).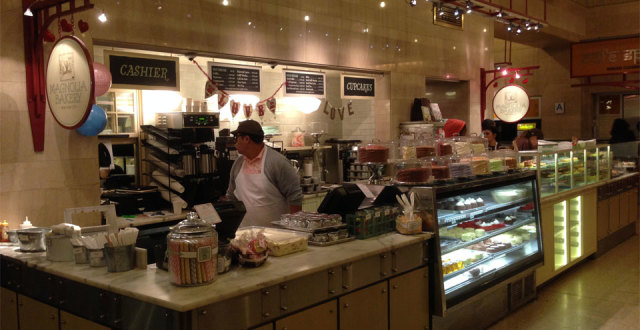 The Bull & Bear Bar is the classy watering hole at the Waldorf. An institution itself, it salutes Wall Street with the four-sided bar, the bronze statutes of the bull and the bear and the stock ticker running along one wall. Try a signature cocktail like the Bull & Bear 75 (cava, St. Germain liqueur, gin, and lemon juice) as you taste the tuna tartare, the decadent angus beef and foie gras sliders, and a rich brownie à la mode for dessert (212-872-1275, waldorfnewyork.com/dining/bars-and-lounges.html).
Just off Madison Square Park, Bo's is a treat for New Orleans cuisine. Stepping into the dining room is like entering a garden with ferns, beads, fleur-de-lys, and Southern charm. The house-made Monkey bread is immediately brought to your table — warm, drenched with butter, and to die for. The appetizers are seriously Cajun: Try the shrimp étouffée (kicked up with madras masala) and andouille gumbo (with plenty of okra). The succulent Louisiana-spiced redfish is served with parsnips, Asian pear, and okra with a crabby sauce. Savor a sazerac cocktail with your meal, and you won't believe you're in New York (212-234-2373, bosrestaurant.com).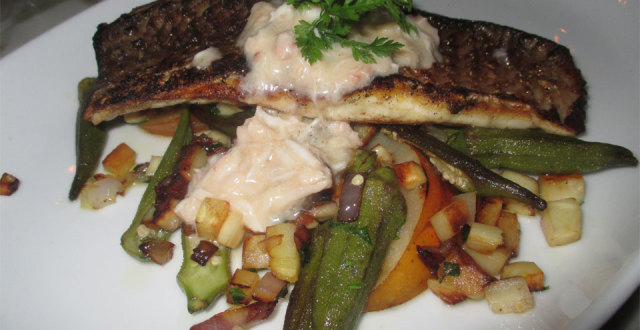 The bright lights and crowds in Times Square are something to see, but when you're hungry, head straight to Virgil's (a half block away) for mouth-watering barbeque. Opened since 1994, the kitchen boasts two two-ton smokers that work overtime on pork, chicken (including wings), turkey, ribs, brisket, and shrimp using a dry rub and/or sauce. The decor is casual with all kinds of barbeque memorabilia on the walls. With over 50 beers, it's a down-home place that's fun to find in a bustling city. And the best part — leftover food goes nightly to City Harvest where it's donated to over 500 community programs feeding the hungry (212-921-9494, virgilsbbq.com).
ESSENTIALS
Upcoming Events: Blue Note Jazz Festival (June 2–3, bluenotejazzfestival.com/); SummerStage (May 8–Sept. 5, cityparksfoundation.org/summerstage/), Big Apple Barbeque Block Party (June 13–14, bigapplebbq.org/)