Sometimes it makes sense to indulge on your home turf instead of spending time to travel elsewhere to get away for the weekend. San Francisco is an incredible city — call it home yet hide away at some of the finest addresses. It's the perfect time of year to recharge and rejuvenate, which my husband and I recently did at these quintessential properties, where I experienced the spa, and then we enjoyed dinner and overnight.
MANDARIN ORIENTAL
Fly high at this luxury hotel in the Financial District — literally; guestrooms start on the 36th floor with knockout views. Our guestroom had a spectacular panorama from the light show on the Bay Bridge across downtown to Alcatraz and beyond.
Our spacious room with modern furnishings combined sleeping and sitting areas that didn't obstruct the view. The colors were soothing, and there were high-tech and luxe amenities, including a soaking tub in the large bathroom, which also had a view.
The Spa at the Mandarin features treatments that integrate centuries-old therapies to soothe your body and heal your soul. Relax in the tea lounge before settling into the nail suite or your private treatment room. My Oriental Essence massage used a soothing combination of oil, ginger, and aromatics to help release muscle tension and stress.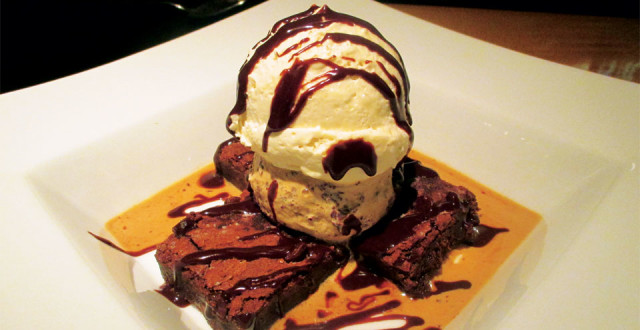 The hotel's Brasserie S&P, with cozy banquettes and lounge chairs, has floor-to-ceiling windows that unveil a busy street scene. There's a specialty gin program at the Bar with house-made infusions and tonics using ingredients like saffron, pumpkin or lemongrass and Asian spices (try a tasting flight).
The dinner menu reflects the restaurant's informal yet refined style and local focus. The delicious albacore tuna poke sashimi is made with macadamia nuts, sesame oil, and red Fresno chilies. Red and golden baby beets are served with arugula, fennel, and Pepato cheese. Pan-seared wild king salmon, with roasted celery root and fennel, is served in lobster bisque. The decadent warm brownie sundae is rich, full of chocolate, and topped with Chantilly cream (415-276-9888, mandarinoriental.com).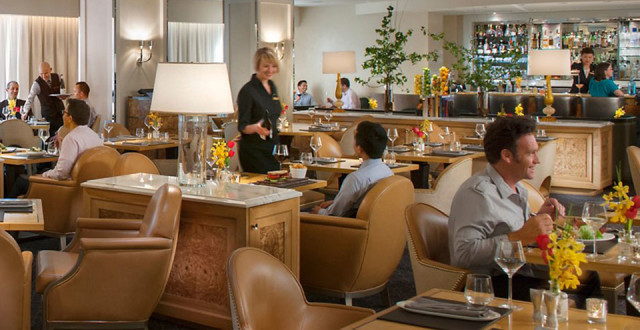 THE RITZ CARLTON
Sophisticated and friendly, this Nob Hill landmark is in a 1909 neoclassical building with an upscale and contemporary interior.
Among the amenities are high-definition TVs, docking stations and DVD/CD players, feather duvets, and spacious marble bathrooms. Our corner room had a stunning view of the city.
The Club Lounge is an intimate place to unwind with Coit Tower and bay views. Food and beverage service is available all day, as is a concierge. Breakfast offers an array of treats. At cocktail time, hors d'ouevres reflect the city's diverse neighborhoods. Certain Fridays Northern California winemakers offer their wines.
The hotel's Spa-De-Vie helps your strain and anxiety disappear. Begin in the steam room, and decompress as you sweat out toxins. You'll melt on the massage table with the signature treatment, a soothing combination of aromatherapy, Swedish, and deep tissue.
Parallel 37 is the popular restaurant at the Ritz, named for the geographic latitude that runs through the Bay Area. The restaurant and bar are open, casual, and inviting, and both fuse fresh and fabulous in their fare.
The carrot tortellini was sublime with Greek yogurt and Madeira jus. The tender seared octopus, drizzled with olive oil, had crispy garlic on top. The juicy aged rib eye was served with crispy polenta, lion's mane mushrooms, and a braised short rib. Each was paired perfectly with a wine from the international list. Save room for the spectacular coffee poached dates and Tahitian vanilla ice cream (415-296-7465, ritzcarlton.com).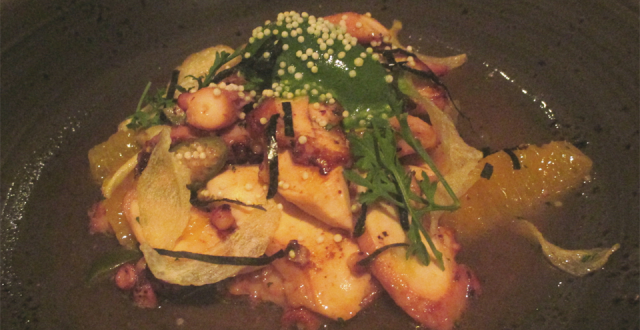 THE WESTIN ST. FRANCIS
This grand hotel celebrates its 110th birthday throughout 2014. Beautiful photos displayed throughout the interior (including a few by Ansel Adams), glass cases filled with historical objects, and tales of stays by presidents, celebrities, athletes, and world leaders reveal the hotel's history and glory.
When your room looks directly over Union Square, there really isn't much more to say about the view. Rooms in the landmark building offer high ceilings, chandeliers, and detailed woodwork. When it's time to sleep, you'll drift away on the hotel's Heavenly Bed.
The Renewal Spa will help you achieve that heaven. Detox in the steam room, relax in the lounge, and indulge in one of the many massage, body, skincare, and nail treatments. The St. Francis Renewal Massage integrates deep tissue to target tired, tense muscles.
The hotel's famous lobby is home to the renowned Magneta Grandfather clock from 1907, which has been the meeting place for thousands of visitors and locals alike. The contemporary Clock Bar has a comfortable lounge seating and a high-energy vibe. You'll find creative cocktails like Tempus Ficorum (Pisco, fig, lemon, and thyme) and Violet Beauregard (vodka, blueberries, crème de cacao, and lemon). From the Small Bites menu, we had the house-marinated olives with rosemary and citrus, tuna tartare spiced up with Scotch bonnet peppers, and a Snake River Wagyu burger (415-397-7000, westinstfrancis.com/).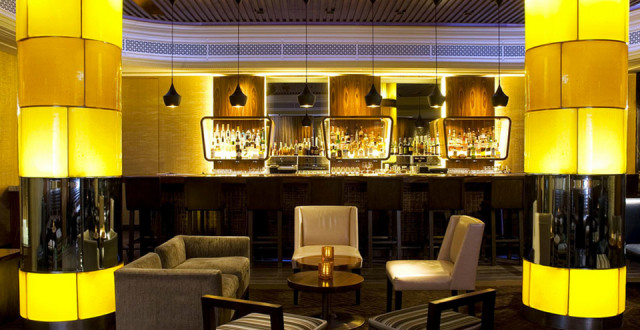 OTHER ESSENTIALS
San Francisco Travel: sanfrancisco.travel