It's easy to be complacent in your surroundings, unaware of the excitement lingering nearby. San Francisco is one of those places, especially in and around the Theater District near Union Square. After major renovations, new hotels and restaurants have opened, and they're worth a closer look.
My husband and I experienced the Hotel G, Klyde Wine Bar, 398 Brasserie, and Benjamin Cooper (next to the hotel but under different ownership); and The Warwick and their European Bar & Lounge and Aveline restaurant.
STAY & DINE
Hotel G: This modern hotel offers comfortable accommodations and a relaxed setting in a historic 1908 building. The interior is decorated with soft earth-tone hues, mixing contemporary and classic mid-century furniture and bursts of color in works by local artists. The art is for sale through a partnership with Creativity Explored, an art center for the developmentally disabled.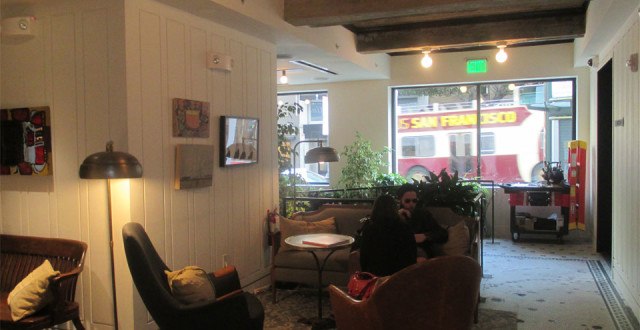 We stayed in a spacious twelfth-floor corner room with a seating area overlooking the theater district. Bathrooms are stocked with Bigelow toiletries. Find original flooring in rooms and hallways: Concrete on the top four floors and wood on the lower floors (which can be cold and a bit noisy).
Guest perks include the Technogym fitness center and, when you book direct, complimentary luxury transfer to and from SFO powered by Hotel G's partner Virgo Limo. (877-828-4478, hotelgsanfrancisco.com).
398 Brasserie: Boasting European-inspired dishes at dinner, and open all day, the interior combines industrial chic with the building's original ornate plaster high ceiling and columns in addition to velvet banquettes and a zinc-topped bar.
Charcuterie and cheese boards are specialties. Try the brown-butter scallops and the rich, tender melt-in-your-mouth beef cheeks. We enjoyed creative cocktails to start and a 2013 Ventana Rubystone Grenache-Syrah blend from Arroyo Seco. The butterscotch pot de crème is a must.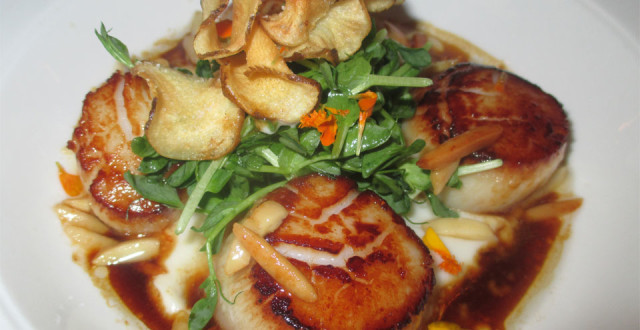 For breakfast, try The 398 with scrambled eggs, bacon, and their special crispy potatoes (415-654-5061; 398restaurantsf.com).
Klyde Wine Bar: Open from 4 p.m., find wine and dinner in a casual bistro environment. Sit in the front of the cozy restaurant that looks out on Geary Street or toward the back at the small bar, or at tables made from reclaimed wood. Cheese, charcuterie, tapas, burgers, pastas, and an interesting selection of wines are featured; happy hour daily (415-400-4792; klydesf.com).
Benjamin Cooper: This hot bar in a cool setting with a frequently changing menu is upstairs from 398 Brasserie. The owners, Brian and Mo, know their stuff and are dedicated to serving great cocktails (and delicious oysters). We loved the Solid Gold Soul (tequila, golden beet, Strega liqueur) and Bees in Alaska (gin, Gentian liqueur, sherry, and vermouth), among others (benjamincoopersf.com).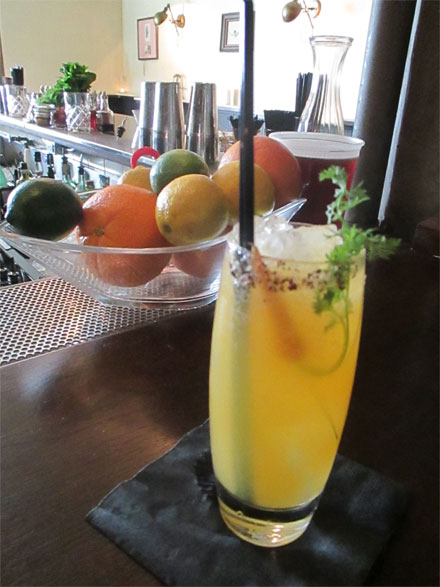 The Warwick San Francisco: Located in a Beaux-Arts-style building designed over a century ago, this hotel maintains its historic character with the original lobby chandelier hanging prominently from a domed ceiling; ornately framed mirrors; intricately carved gargoyles in the hallways; old photographs; and refurbished headboards and armoires in guest rooms. Modern furniture adds to the upscale look and feel.
Known for an abundance of daily sunshine (one wall in every bathroom is painted bright yellow in commemoration), our bright corner room had city views. If you're driving, check out the Valet Parking Package with unlimited in and out accessibility for one regular-sized vehicle. (415-928-7900, warwicksf.com).
The European Bar & Lounge: Intimate, sexy, and serving cocktails inspired by its name, The European stretches from the front bar to a cozy setting in the back. Creative, well-made drinks, including the Love Letter (vodka, ginger hibiscus syrup, lemon) and Smoke Without Fire (gin, Italian liqueur, scotch, rosemary) were favorites (415-345-2303; theeuropeansf.com).
Aveline: The tables in this light, airy restaurant have a bird's eye view of the kitchen, which features menus that change seasonally. Brunch offers an array of egg dishes and heavier fare mixed with health-conscious choices, including freshly baked Breakfast Bread (with jam and ricotta) and Morning Pie (a take on pecan pie with cinnamon, honey, toasted nuts, and seeds). Kick it up with a spicy bloody Mary.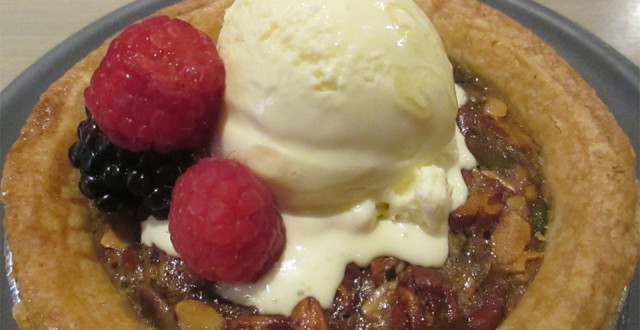 At dinner, we started with the roots and Brussels chips served with sweet and spicy mustard and chili flakes, and the vanilla beets with roasted cardamom turnips garnished with yogurt and spiced chocolate. The moist rainbow trout came with savory lemon curd and fava beans. We paired a 2009 Sierra Cantabria Crianza Tempranillo with the meal (415-345-2303; avelinesf.com).
PLAY & SHOP
Living in San Francisco, we have favorite places to play and shop, but this trip was about the Theater District. There are plenty of opportunities to enjoy great performances at SHN's Curran, Golden Gate, and Marines' Memorial Theatres; ACT; and San Francisco Playhouse, all of which have just begun their fall seasons (see page 24; for a complete theater guide, visit san-francisco-theater.com/).
Union Square Park, a historic urban space, dating back to 1847, is always bustling. The square is either open with benches for people watching and an art show or filled with huge tents housing special events. Internet access is free (visitunionsquaresf.com/events).
In addition to high-end stores just off the square, you'll find numerous art galleries nearby as well as H&M and Uniqlo for fun shopping.
OTHER ESSENTIALS
San Francisco Tourism: sanfrancisco.travel