Oregon has it all: Mountains, forests, rivers, valleys and, best of all, no traffic like the Bay Area. In about five hours, my husband and I drove from San Francisco and reached southern Oregon.
We indulged in the food and wine scene around Medford; discovered historic Jacksonville and explored the university town of Eugene. There's picturesque scenery, delicious wines, incredible food, and wonderful people. (Popular Ashland is for another trip.)
Medford
The Rogue Valley in southern Oregon is a hotbed of artisanal activity. In and around Medford, passionate people (many multigenerational families) take joy in the goods they create and from the consumers who share their enthusiasm.
Stay
Grape Street Gardens: These furnished lofts in downtown are roomy, comfortable and conveniently located (541-292-3750, grapestreetgardens.com).
Play & Shop
The Rogue Valley AVA has about 150 vineyards producing over 40 different varietals on about 2,500 planted acres.
RoxyAnn Winery: In the fun and friendly tasting room, sample estate wines like these 2011s: Honor Bar Red, a terrific blend of Syrah, Malbec and Cabernet Sauvignon and the newly released Malbec (541-776-2315, roxyann.com).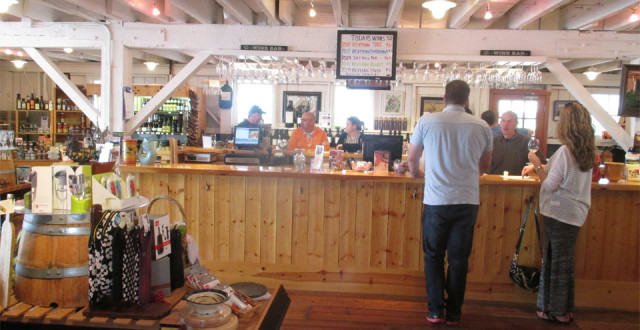 In Central Point (just north of Medford), find three wonderful places for wine, cheese and chocolate.
Ledger David Cellars: An intimate, yet casual setting to taste some of their signature estate wines like the 2012 Primoris (Chenin Blanc) and the luscious 2010 Tempranillo (541-664-2218, ledgerdavid.com).
Rogue Creamery: With an assortment from around the world, they're known for their award-winning handmade blues, cheddars, TouVelles (semi-hard cow's milk), and cheese curds (866-396-4704, roguecreamery.com).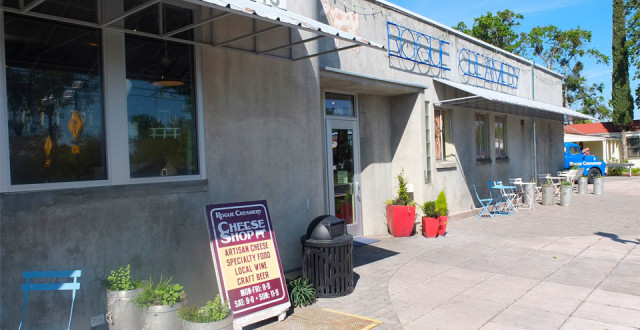 Lillie Belle Farms: A mecca for any chocoholic, this has the most creative, delicious and fun candy around. This is artistry at its finest (888-899-2022, lilliebellefarms.com).
Dine
Elements Tapas Bar: Enjoy a good selection of tapas and Spanish wines in this prime downtown location (541-779-0135, elementsmedford.com).
Spoons: Delicious house-made soups are made daily using only regional ingredients (541-220-6993).
Jacksonville
This beautifully preserved historic town was the site of one of the first gold rushes in the 1850s. Located in the foothills of the Siskiyou Mountains, the charm and friendly ambience make a visit a must.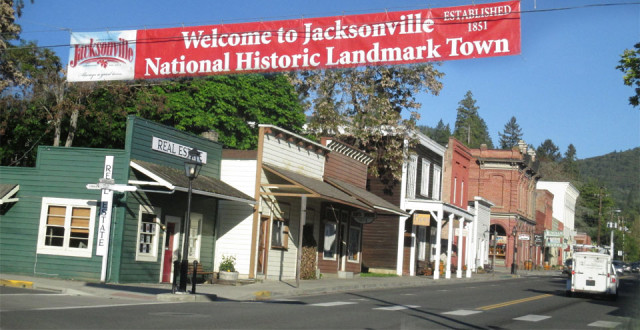 Stay
Elan Guest Suites: This upscale property has top-notch amenities. The boutique inn is home to a bustling art gallery, and the rooms are decorated with pieces by local artists. It's a gem not to be missed (877-789-1952, elanguestsuites.com).
Play & Shop
Segway of Jacksonville: What better way to see this charming town than on a Segway? A guided tour provides the inside skinny on the history and lore. Pass shops and other sites to return to when you're grounded (541-899-5269, segwayofjacksonville.com).
Dine
The Jacksonville Inn and Restaurant: Savor creative cocktails and dishes inspired by local ingredients. In business for almost 40 years, they also have rooms and cottages in addition to a wine shop (800-321-9344, jacksonvilleinn.com).
Umpqua Valley
On the way from Jacksonville to Eugene, we stopped in this verdant valley. The AVA is home to the oldest continually producing wine region in the Pacific Northwest.
Abacela Winery: During the visits to other wineries, each repeatedly beat the drum for Abacela. Here's why: First, the winery is situated atop a hill and stunningly gorgeous. Second, the wines are fantastic, especially the Tempranillos: 2011 Fiesta, and the 2009 Estate and 2009 Reserve (541-679-6642, abacela.com).
Eugene
A busy university town, Eugene (home to the University of Oregon) is high energy, easily walkable, and thoroughly enjoyable with the Willamette River running through it. Natural beauty, an abundance of outdoor activities, commitment to the arts, and easy lifestyle, make Eugene a haven for residents and tourists alike.
Stay
Inn at the 5th: This modern urban hotel is part of the exciting downtown 5th Street Public Market complex. Each room is unique, spacious, and equipped with many amenities including some with patios. With the perfect combination of friendly service and close proximity to dining and shopping, you'll be glad it's part of your vacation destination (541-743-4099, innat5th.com).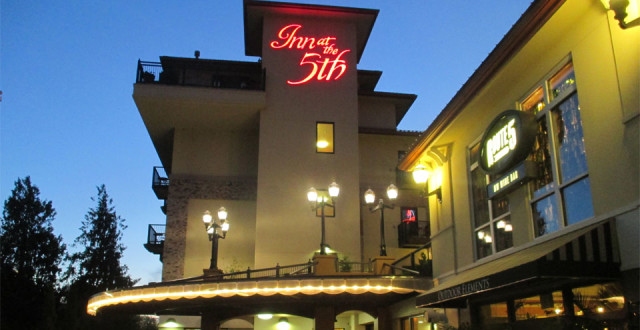 Secret Garden: At the transformed inn, feel like a guest in the owner's home. Relax in the living room, the manicured gardens, and during breakfast in the dining room. The contemporary guestrooms are warm and cozy (888-484-6755, secretgardenbbinn.com).
Play & Shop
King Estate Winery: With panoramic views of the Lorane Valley, it's an ideal place to have lunch and sample wines (just 30 minutes southwest of Eugene). Definitely try the house-made charcuterie with the 2010 Backbone Pinot Noir (541-942-9874, kingestate.com).
There are numerous hiking and biking trails in and around Eugene. Along the banks of the Willamette, Alton Baker Park is the spot for activities and hanging out (altonbakerpark.com).
Jordan Schnitzer Museum of Art: Located on the university campus, the museum showcases historic and contemporary art (Chinese, Japanese, Korean, and American), and offers educational programs (541-346-3027, jsma.uoregon.edu/).
5th Street Public Market: This urban oasis is a magnet for lovers of jewelry, fashion, home décor, and everything culinary including hot restaurants (see Dine). There's lots of outdoor seating and great people watching (541-484-0383, 5stmarket.com).
Dine
Glenwood: A local favorite at any time of the day, the food is healthful, portions are hearty, and the brioche French toast is to die for (541-687-0355, glenwoodrestaurants.com).
Marché: Open all day, this restaurant is one of the anchors in the 5th Street Public Market. As its name implies, the menu is created around ingredients right from the market. Nothing beats applewood-smoked bacon with the farm breakfast (541-342-3612, marcherestaurant.com).
Vintage: A lifelong dream since second grade, the owners operate a casual eatery with dishes inspired by their passion and seasonal ingredients. The Saigon sub is a successful play on a traditional banh mi (541-349-9181, thevintageeugene.com).
Route 5 NW Wine Bar: Named for the statewide highway, it's also a tenant in the public market. Knowledgeable staff help lead you through wines from the Pacific Northwest. It has an informal atmosphere, delicious bar food, and terrific wines (541-393-6551, route5wine.com).
Sushi Pure: Our dinner here was pure heaven. Everything is of the highest quality: the seafood, black rice and sake; the skills of the sushi chef, and of course, the knives. The commitment, zeal and knowledge they have for sushi and the art of Japanese food in general is evident in every mouth-watering bite. Nothing matches this experience (844-921-5445, pureeugene.com).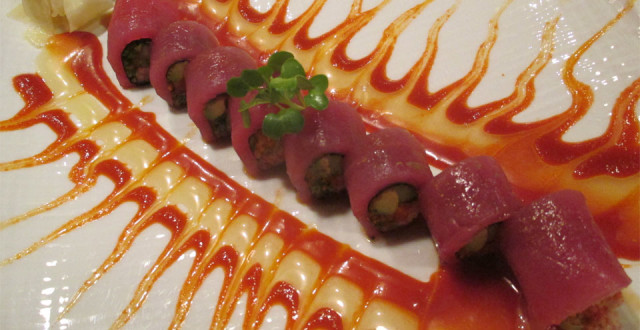 OTHER ESSENTIALS
Travel Oregon: traveloregon.com
Medford Chamber of Commerce: medfordchamber.com
Rogue Valley Winegrowers Association: rvwinegrowers.org
Jacksonville Visitors Center: jacksonvilleoregon.org
Umpqua Valley Winegrowers: umpquavalleywineries.org
Eugene Visitor Center: eugenecascadescoast.org