Sacramento is known for its history, the politics, and the river that runs through it. It's also a great base from which to explore the surrounding region. For this girlfriend getaway, we stayed in downtown Sacramento after spending the day in Clarksburg, 20 minutes southwest.
Clarksburg has country roads, drawbridges and swing bridges over the Sacramento River, acres of farmland, beautiful vistas, and its own American Viticultural Area (AVA). More than 35 varietals are grown in the region. The climate is influenced by the Sacramento Delta (cool evenings, warm days, and little fog). Many of the original families from the 1850s still have younger generations farming today.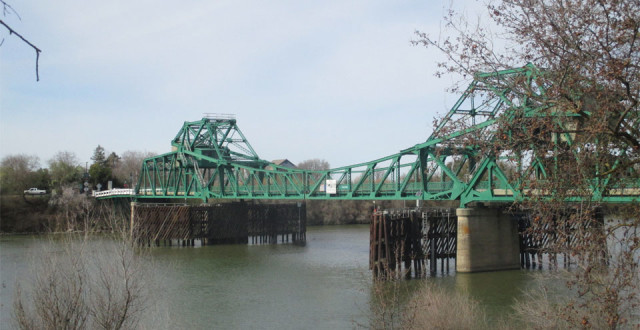 STAY
The Citizen Hotel, located in downtown Sacramento, combines Old World charm with modern amenities. Dating from the 1920s, the former California Western State Life Insurance Building was the city's first skyscraper. It was designed by George Sellon, California's first state architect.
The hotel's art deco interior includes bold colors, HDTVs, and high-end sound systems in the guestrooms. Created to resemble the original office space, the bathrooms on the historic 13th floor have elaborate tile work. Walking distance to downtown attractions, including a park across the street, the hotel welcomes pets at no extra cost. (916-447-2700, thecitizenhotel.com/)
PLAY & SHOP
The Clarksburg AVA encompasses three counties — Sacramento, Yolo, and Solano. Known for Chenin Blanc, Petite Sirah, and Cabernet Franc, there are more than 7,000 acres planted. It's interesting that 90 percent of the grapes are crushed at facilities outside the area, so you won't find much wine with Clarksburg on the label.
The Old Sugar Mill was transported piece-by-piece via rail to Clarksburg from Utah in 1935 and operated until 1993. Reopened in 2003, it's now a popular destination for wine tasting and events.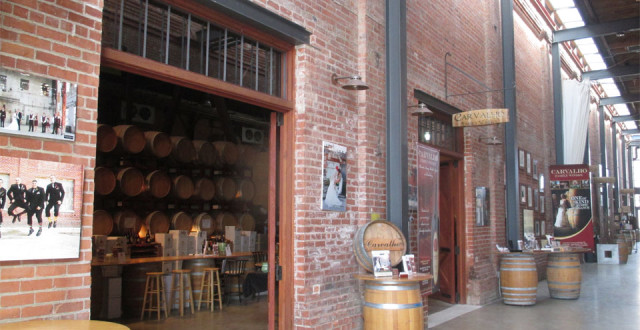 Most of the original mill has been restored, and each interior space — converted into tasting rooms — has maintained its historic character. Exposed beams, pipes and bricks, high ceilings, lots of wood (including wine barrels), and an easy-going vibe add to its attraction. With 14 wineries to visit, you'll rarely be without a choice of where to go next, including by the river with wine and picnic in hand (916-744-1615, oldsugarmill.com).
Here's our small taste of some of the Old Sugar Mill's 14 wineries:
Rendez-vous Winery is one of the few to use grapes exclusively from the Clarksburg AVA in their small lot hand-crafted wines. In addition to tasting interesting wines, you can also take advantage of yoga, offered outdoors the first Sunday of the month from now through October. And enjoy concerts on the patio every Saturday throughout the summer. Perfect at this time of the year are these 2016s: Viognier and Granache Rosé. Also try the 2014s: Petit Verdot and the Delta Banks red blend (from five Clarksburg varietals) (916-744-1991, rendez-vouswinery.com).
At Clarksburg Wine Company, you'll find a spacious area for tasting. They also have a crush facility on site. Their grapes are 100-percent Clarksburg. Discover interesting Chenin Blancs like these 2015s: VS (gently macerated grapes, and fermented in barrels) and the 2.8 (cool fermentation in stainless steel, then aged in neutral French oak and acacia barrels for 6 months). The 2014 Cabernet Franc LS is a blend of Syrah, Cabernet Sauvignon, and Merlot. And don't miss the 2013 Remenance, a Cabernet Sauvignon, Cabernet Franc, and Petit Verdot blend (916-744-1345, clarksburgwineco.com).
Since its beginning in 1868, the sixth generation of the family now runs the sustainable business at Heringer Estates. Their passion for the delta farm in Clarksburg is evident in their appealing wines as well as their commitment to the community (some proceeds from wine sales go to the local library and other area nonprofits). Participate in one of their fun events, when wine tasting is combined with painting or blending. Try the 2013 Teroldego and the 2015 Sauvignon Blanc among others (916-744-1919, heringerestates.com).
With more than 30 years in the business, Matt Cline is at the helm of Three Wine Company with its labels: Three Wine and S3x (a Late Harvest). Together they comprise about 14,000 cases. He focuses on old vines from Oakley (in Contra Costa County). Their vineyard-to-bottle philosophy is embodied in all of their wines, including the 2016 Old Vines Rosé and the 2014 Mataro Spinelli (a blend of Mataro, Black Malvoisie, Petite Sirah, Carignane and Alicante Bouschet (916-744-1300, threewinecompany.com)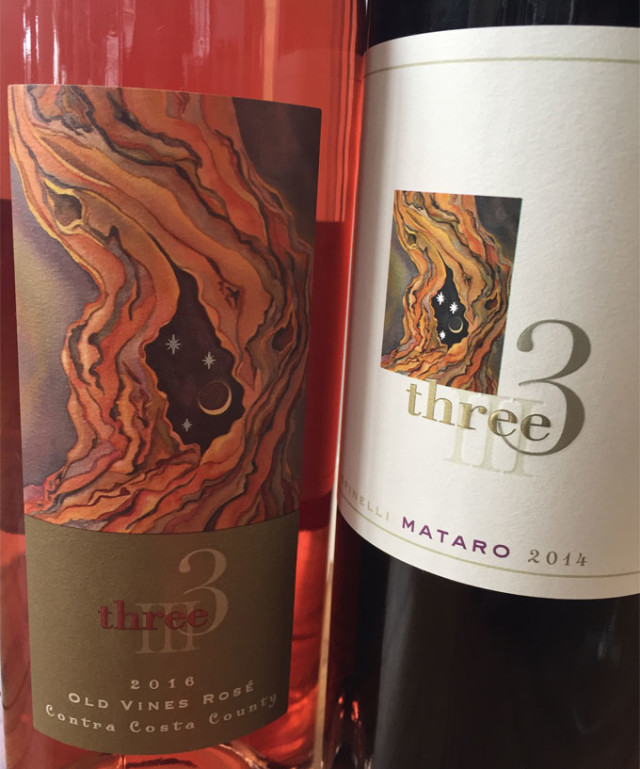 Find shopping for wines and artisanal products at each of the Old Sugar Mill tasting rooms. And explore the Farm Trail along the river with acres of fruits and vegetables in addition to wineries (sacriverdeltagrown.org). In downtown Sacramento, Midtown is a unique shopping area (exploremidtown.org/).
EAT
Start your day with breakfast at Grange in the Citizen Hotel. Transformed from happy hour and dinner the night before, the restaurant is a relaxing place to check messages and catch the street scene. Get your mojo working with good coffee, a spicy egg-white frittata and fresh fruit. (916-492-4450, grangesacramento.com)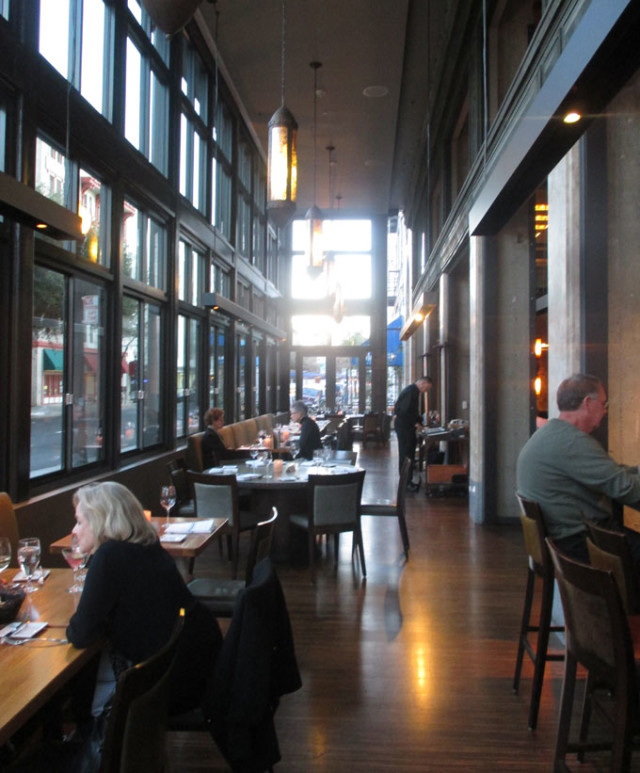 Dinner at Mulvaney's B&L (in Sacramento's Midtown) is a culinary delight. Dedicated to the local farmers and artisan producers, Chef Patrick Mulvaney changes the menu daily and is inspired by what's delivered by the local purveyors. He's a leader in the farm-to-fork effort, relishing the chance to be involved in conversations about food and food policy at the local to national levels.
The night we ate there, we were wowed with dishes like pea shoots and mizuna and blood oranges, pickled chard, and pistachios; house-made fettuccine and grilled jumbo head-on prawns with green garlic, fennel, and tarragon; and seared scallops and house-made prosciutto. The luscious apple brown Betty was dripping with caramel and smothered with cream cheese ice cream. Pair with a wine from their international list (916-441-1771, mulvaneysbl.com).
OTHER ESSENTIALS:
Special Events:
The Clarksburg Wine Growers & Vintners Association: clarksburgwinecountry.com
Sacramento Convention & Visitors Bureau: visitsacramento.com