(Part 3 of a 3-part series on the complex relationship between animal shelters and activists.)
PUTTING POLITICS ASIDE TO WORK FOR A COMMON CAUSE
Activists often accuse shelters of "killing animals," when in reality the fault lies with irresponsible owners who don't spay and neuter their pets (that's a whole other column) and with the cities, counties, and states that make funding and legislative decisions. This is not to say shelters don't need citizen watchdogs (no pun intended), but the action needs to be focused on the animals, not personal politics. When volunteers and activists align their energy and passion, change happens. I know this from experience.
PROBLEMS AT SFSPCA
In spring 2009, I began receiving letters and phone calls from rescue groups regarding problems at the San Francisco SPCA. Soon volunteers at the powerful organization chimed in. After other, larger publications including the San Francisco Chronicle, SF Weekly, and the San Francisco Examiner had ignored their concerns, I decided to work with them. The story was larger than I could have imagined. As an undercover volunteer with Rocket Dog Rescue, I discovered that, while the organization was soliciting donations from San Francisco residents, SFSPCA was taking the majority of their dogs from other counties and even other states.
Then-president Jan McHugh-Smith and then-vice president Dori Villalon (who between them pulled down more than half a million dollars in annual salaries) were picking and choosing purebreds and "cute and fluffies" from "high kill" shelters, primarily in the Central Valley — dogs that would be easily adopted and increase the SFSPCA's live release rate — thus increasing donations.
In addition, SFSPCA was regularly refusing dogs from San Francisco Animal Care and Control, the city's shelter, especially pit bulls, Chihuahuas, and medical and behavioral cases. Those animals, which I termed "throwaway dogs," were at the mercy of crowded, underfunded SFACC and the small, grassroots rescue groups. In turn, those rescues took in more dogs each year than the SFSPCA, which at that time had north of $70 million in the bank. Rescue groups, volunteers, and activists put politics aside and worked together for a common cause — to hold the SFSPCA accountable.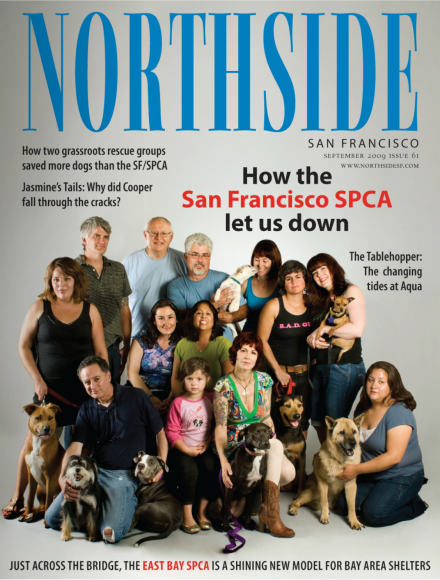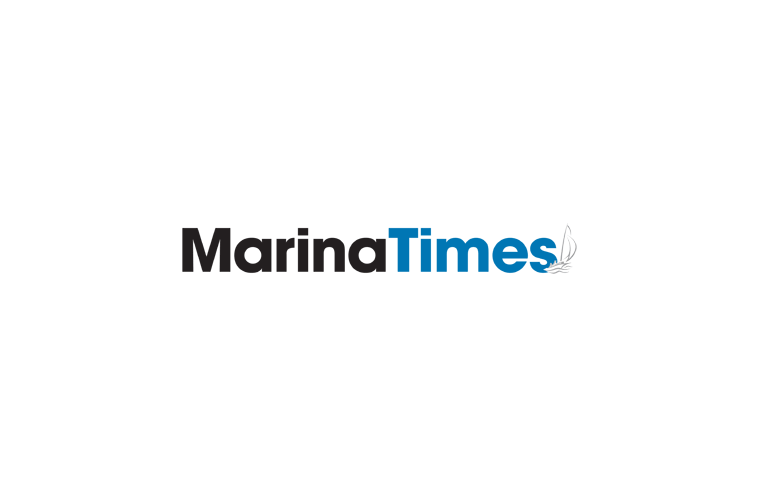 In September 2009, my article, "How the San Francisco SPCA let us down" ran on the cover of Northside San Francisco magazine (northsidesf.com/sep09/features_coverstory.html). In a matter of months, McHugh-Smith and Villalon were forced out. There's still work to do — the SFSPCA remains one of the country's wealthiest animal "nonprofits," functioning more like a P.R. machine than a shelter. They still play politics (like trying to prevent AFACC from getting a new building for fear it would affect their bottom line), and they still do far too little for the animals of San Francisco. But because of a true collaborative effort, things have gotten better.
SFACC GETS NEW BUILDING
Of course, at one time the SFSPCA was the city shelter. In 1989, the contractual relationship to provide animal care and control services between the city of San Francisco and the SFSPCA ended and SFACC was created. With no time or money to build a new facility, ACC moved into an already dilapidated warehouse. On the first day, they transferred 400 animals from the SFSPCA and have continued to take every animal in need ever since.
That old warehouse — where animals would be taken during an earthquake or other disaster — has become seismically unstable. During her six years as SFACC's executive director, Rebecca Katz was a tireless advocate for getting a new shelter built. She turned to then-District 8 Supervisor Scott Weiner — one of those aforementioned decision makers — who took up the cause. On Nov. 29, 2016, the Board of Supervisors unanimously approved a plan to fund SFACC's new shelter, which will be located at 1419 Bryant Street and is scheduled to open in 2020. None of this would have happened without Rebecca Katz, Scott Weiner, and District 4 Supervisor Katy Tang (who kept the project on track when it was removed from a bond earlier in 2016) working together.
POLITICS IMPEDE PROGRESS
If collaboration is the secret to success, politics is the root of all evil, and it often has dire consequences. Because Katz criticized Mayor Ed Lee's administration about the lack of funding for SFACC, City Administrator Naomi Kelly abruptly fired her. San Francisco's loss was Oakland's gain — as executive director of Oakland Animal Services (OAS), euthanasia rates declined an astounding 85 percent her first year on the job.
Unfortunately, Katz is dealing with politics once again at the hands of well-meaning but misguided activist groups like PALS East Bay. While there's always room for improvement at every shelter, alienating a director who truly cares about the animals is counterproductive. If Katz were to leave, her replacement would likely not care about underdogs like pit bulls, work tirelessly on creative solutions to compensate for lack of funding, or garner the incredible loyalty of staff and volunteers. If these activists truly want what's best for the animals, I suggest they heed one of my mother's favorite sayings: Be careful what you wish for.