At its height, the yulin dog Meat Festival in China, held annually to mark summer solstice, was said to be responsible for the barbaric deaths of 15,000 dogs. The dogs and some cats, often stolen family pets, are tortured first, sometimes even skinned alive (because people in Yulin believe it makes the meat taste better), and then bludgeoned or boiled to death. With international outrage brought on by the work of activists, animal welfare organizations, and celebrities like Lisa Vanderpump (star of Bravo TV's Real Housewives of Beverly Hills), that figure dropped to 1,000 animals in 2016, but anything over zero is too many. I've written about the Yulin Festival for years, and I am thrilled to report that, according to Humane Society International (HSI), the Yulin government is set to prohibit restaurants, street vendors, and market traders from selling dog meat at the event.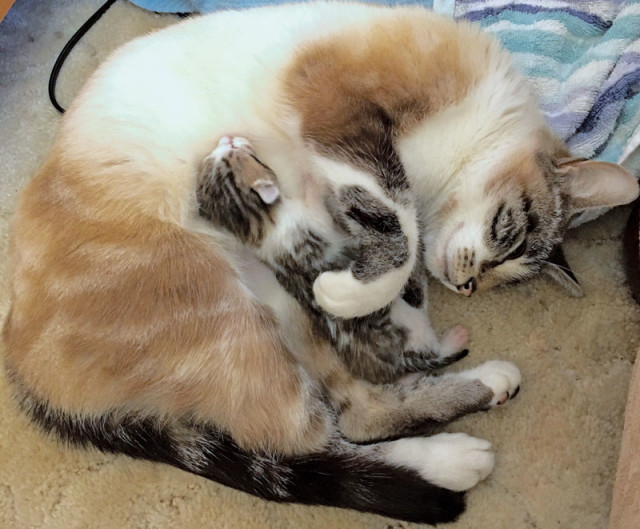 Yulin's new Party Secretary Mo Gong Ming is believed to have initiated the ban, which will be in effect as of June 15, 2017 — just one week prior to the June 21 festival. It will be strictly enforced with fines up to 100,000 yuan and risk of arrest for violators. "The Yulin dog meat festival is not over just yet, but if this news is true, as we hope, it is a really big nail in the coffin for a gruesome event that has come to symbolize China's crime-fueled dog meat trade," said Peter Li, China policy specialist at HSI.
Animal rights groups are now urging Yulin authorities to make the ban permanent and are working to build a facility to house confiscated animals. There are numerous petitions online, one with over 11 million signatures that will be handed to the Yulin government on behalf of HSI, Duo Duo Animal Welfare Project, and others. …
Several years ago I wrote a series of articles about the San Francisco Police Department (SFPD) shooting three pit bulls in three months. Each of the dogs was shot in the back, yet the officers involved said in their reports the dogs were charging at them aggressively. As a result, then-Police Chief Greg Suhr reinstated the Police Academy training program on handling dogs in the field. There hasn't been a dog shot by SFPD since, but that ended during the March 11, 2017, St. Patrick's Day parade when Police Officer Jordan Townsend, who was directing traffic at Kearny and Post Streets, shot Pretty Girl. The blue nose pit bull is the service dog of a 57-year-old homeless man named Donald Merchant, who suffers from depression and PTSD. Townsend said Pretty Girl threatened him, so he shot her in the leg, but surveillance video taken just before noon shows Pretty Girl wagging her tail and sitting politely on the corner while another video shows her running away, limping. Witness Nita Ybarra told KTVU, "There was blood everywhere and the poor dog is yelping and crying. An officer said, 'Well it looked like he was going to charge him,' which is baloney! And the scariest part was that there were hundreds of people walking … he could have shot a human being."
Merchant was charged with two felony counts of assault on an officer and assault with a deadly weapon — the weapon being Pretty Girl. He ended up spending the next 16 days in jail, while Pretty Girl underwent surgery to amputate her leg. In May, a San Francisco judge dropped all assault charges against Merchant. "The police officer said that Mr. Merchant said, 'Get 'em, boy!' to his dog, [but] his dog is a female. …" Tamara Barak Aparton from the Public Defender's Office told KTVU. "Then the officer later changed his story to say that Mr. Merchant just said, 'Get 'em!' From our perspective, it is beyond heartbreaking that this man, who had his service dog shot in front of him was then criminally charged with two felonies that could have sent him away to prison." …
Here's a happier story about pit bulls and police: More and more departments are rescuing dogs from death row and putting them to work. The city of Poughkeepsie made Kiah, a pit bull that had been beaten with a hammer before arriving at a shelter, the first pit bull police dog in the state of New York. It was Brad Croft, operations director for UniveralK9, who took a chance on Kiah, and she recently received the ASPCA Public Service Award. In partnership with Animal Farm Foundation, Croft has since helped place 20 rescued pit bulls in police departments across the country. …
On a furry final note, it's kitten season! That means cat rescues and shelters need help fostering mother cats and their babies. I'm currently fostering a beautiful snowshoe Siamese mix that I named Kiki (in honor of my stepmom) and her adorable kitten, dubbed Harley (after Harley Quinn, my favorite comic book character). Mama does all the work — all I have to do is make sure she's got food, treats, water, and a clean litter box — but it is so rewarding. Harley's eyes just opened, and he loves to climb on my shoulder and nuzzle into my hair for a nap (his mom enjoys the break, too). If you have a quiet spot in your home, contact S.F. Animal Care & Control (415-554-6364, sfanimalcare.org), Toni's Kitty Rescue (toniskittyrescue.org), or Give Me Shelter Cat Rescue (givemesheltersf.org). And please, spay and neuter your pets — it's the only way to end the pet overpopulation crisis in this "civilized" country that euthanizes 4 million unwanted animals each year.